Entrepreneur: Molly Stillman
Biz: Still Being Molly
Tilt: Ethical fashion and lifestyle
Primary Channels: Blog, Instagram (25.9K)
Other Channels: Podcast, Facebook (7.8K), Pinterest (13.8K), Twitter (5.9K)
Year of First Dollar: 2009 for sponsored content
Rev Streams: Sponsored content, advertising, affiliate revenue, workshops, speaking engagements, freelance writing and photography
Our Favorite Actionable Advice:
It's OK to evolve: It can be tricky to pivot your content tilt when you have an established audience. Molly's done it successfully because she knew her audience and evolved in a way most of them would continue to follow her blog.
What works now may not always work: Like many content entrepreneurs, the pandemic affected Molly's business as brands cut back their budgets and in-person speaking became impossible. So Molly began writing a book.
Hire a professional website designer: Given it takes only a few seconds for a visitor to decide if they want to stay on your site, it's important to invest in a well-designed, easily navigable site from the very beginning.
The Story
Molly Stillman already had a decent following when she rebranded and redesigned her blog in March 2012, about a month after she married. That's the new name, Still Being Molly, came with a message: Despite the fresh look and name (a play on her new surname), she was still the blogger many of her readers had followed for years even as her content tilts changed over time.
Molly Stillman changed her #ContentTilt and name of her blog to @StillBeingMolly because she wanted her readers to know she was still the person they had followed for years.
Click To Tweet
Her blogging journey began in college on the LiveJournal platform. After graduating in 2007, she moved over to WordPress. An aspiring comedian, she wrote satire and called the site Molly Has Two Thumbs. She wanted it to be like the satirical news site The Onion, but life took her in a different direction. As she grappled with paying off credit card debt, struggled with depression, and worked multiple jobs to barely make ends meet, the blog became a place where she shared her life journey.
By 2012, she was in a better place. "My life looked really different," Molly says. "But I'm still the same old Molly. I'm still this goofy person who named her blog MollyHasTwoThumbs.com."
Seeing revenue potential for her blog
The 2012 relaunch was prompted in part by Molly's realization that the blog she maintained for so many years might earn her some money. At the time, she was hustling, working a full-time job in marketing, and blogging six to seven days a week. "I was working my rear end off because I really loved it, but I saw potential and thought this was something that could maybe go somewhere," she says.
Molly also had started to shift focus again to include sustainable and ethical fashion coverage in her content. She had traveled to Kenya, where she toured a fair-trade factory and learned more about exploitation within the global fashion industry where workers earn pennies an hour in sweatshops. "I started to document more of my own journey with what I call 'purchasing with purpose' and really knowing the power of how we spend our money," Molly says.
By 2014, ethical and fair trade became a focus on the blog as she highlighted fashion brands and home good companies doing right by their communities and the environment. Once she became a mom, the shift became more ingrained as she focused on all types of mindful living topics. Today, she writes about ethical and fair-trade products and her life as a wife, mom, novice farmer, and Christian.
Starting with a 'complete flop'
She earned her first revenue in 2009 for sponsored content about a product, Molly admits, was a "complete flop" – the Poken Pulse. The keychain-sized gadget shared your contact information when it touched somebody else's Poken. She earned $50 to write about it. "At the time, this was revolutionary," Molly says with a laugh.
Sponsorships picked up around 2012, and she made the leap as a full-time fashion and lifestyle blogger around 2015. "It took a leap of faith, and it was the best decision I could have made," she says.
Sponsorships picked up @StillBeingMolly in 2015, so she took a leap of faith and became a full-time fashion and lifestyle blogger. #ContentEntrepreneur #CreatorEconomy
Click To Tweet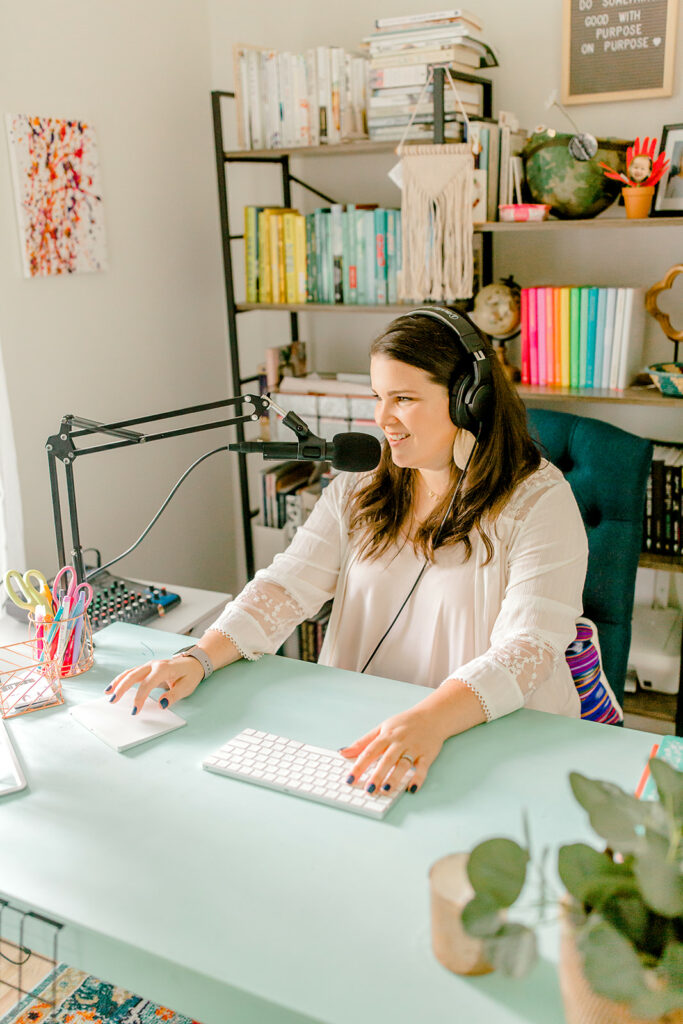 Without a day job, she had more freedom to grow the platforms she had created, but also to teach workshops, speak at conventions, and, eventually, launch her podcast, Business With Purpose, where she interviews business leaders on fair trade and sustainability practices.
Her business revenue has come from sponsored content, advertising, affiliate revenue, workshops, speaking engagements, and freelance writing and photography. And business only grew until the pandemic prompted brands to cut budgets and cancel her speaking engagements.
"It's forced me to be more creative in this season and look for new opportunities," she says. "What worked in 2018 and made me good money is not what's working now. So, I have to say, 'How can I do this differently?'"
At the moment, her answer is writing a book. She hopes to boost her speaking engagement income as travel opens up. In the past, she's talked about how to use social media for small businesses and run workshops at blogging conferences about content creation strategies. More recently, her talks have become more personal and inspirational.
What worked in 2018 to make good money for @StillBeingMolly doesn't today. She had to ask, "How can I do this differently?" #ContentBusiness #Blogging
Click To Tweet
Advice for content entrepreneurs
Be ready to pivot: In the early days of being a fashion and lifestyle blogger, buying advertisements on other blogs, and participating in link parties – where bloggers collaborated to share links to each other's content – drew new readers, Molly says. These days, audience growth is more organic. New followers find her on social media. Being a guest on other podcasts also helps to draw new listeners to her podcast. And then there are Instagram Reels, short-form videos, where she's found huge success. One of her Reels, featuring her showing off the pockets of a fair-trade dress, earned nearly 4M views. 
"Everything changes," Molly says. "What works right now isn't going to work a year from now. And what worked last year doesn't work now."
Make some investments: Make sure you have a great camera and pay a knowledgeable web designer in the beginning. "The statistic is that people typically make a decision within four to seven seconds as to whether or not they are going to stay on your site," she says. "If your site looks cluttered and doesn't have good pictures or good design, you're going to lose them within the first four to seven seconds. It's really important, from a technical perspective, to invest in those things upfront."
Just do it and be yourself: It's easy to put off dreams until another day. Don't let that happen. "Make mistakes and be messy," Molly says. "My first blog was MollyHasTwoThumbs.com. You can't get any worse than that.
"The reality is, there is only one you, so be yourself and do what you have been created to do."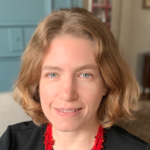 Sarah Lindenfeld Hall is a longtime journalist, freelance writer, and founding editor of two popular parenting websites in North Carolina. She frequently writes about parenting, aging, education, business management, and interesting people doing remarkable things.