Welcome to The Tilt, a twice-weekly newsletter for content entrepreneurs. Each edition is packed with the latest news, strategies, and tactics, plus inspiring creator stories and exclusive education, all to help you create, grow, and monetize better.
---
Features in this issue (view online):
​
---
​
full
tilt

The Battle Between Social Media and Email Audiences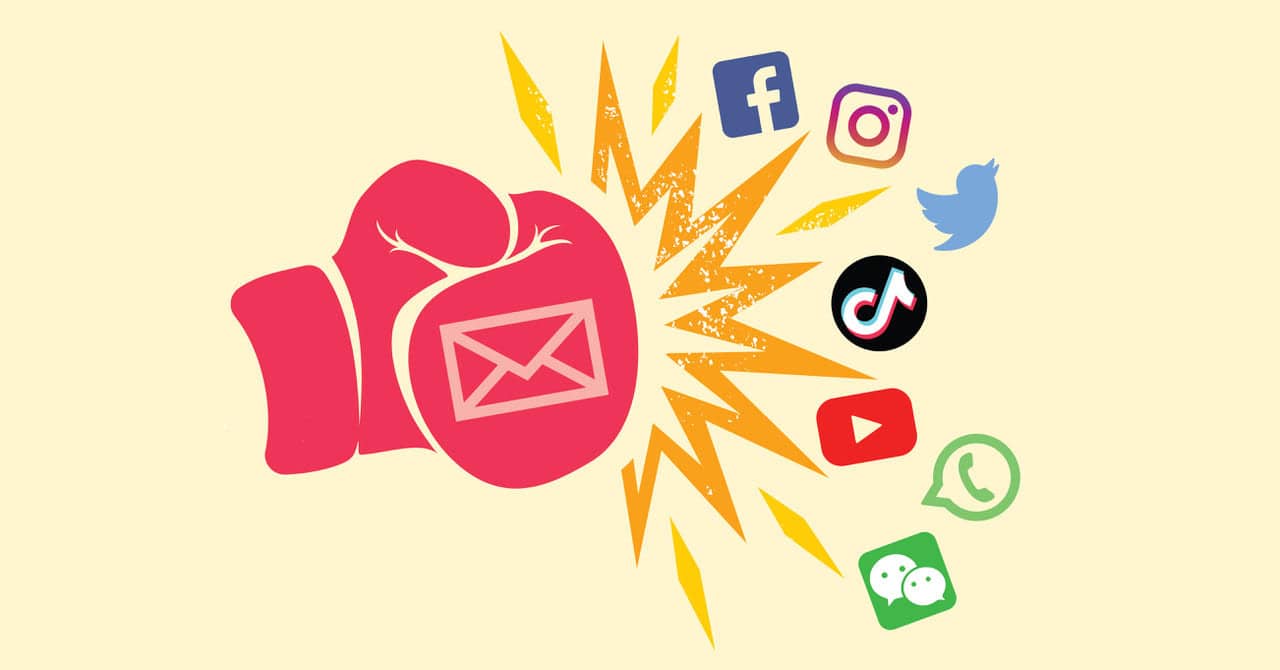 The latest social buzz seems way more sophisticated and advanced than some old-fashioned email subscriber list. Who even checks their email anymore, anyway? Emails are so 2010.
Well, a lot of people still check and engage with email. Emails are one of the fastest ways to convert your audience from a rented location on social media to an owned platform where you control access.
Don't believe me? Here are some statistics based on industry titans and aggregate research that prove email subscribers are still around and are a powerful tool to expand your current content audience.
1. On social media … According to Backlinko, millennials and Gen Z have a whopping 8.4 social media accounts on average – splitting their time between all of them.
But with email … According to Prosperity Media, an individual averages 1.75 email accounts. (This statistic makes sense, since most people have a personal email address and a professional email.)
2. On social media … According to eMarketer, American users spend less than 35 minutes on any one channel:
33 minutes on Facebook

31 minutes on TikTok

31 minutes on Twitter

29 minutes on Instagram

28 minutes on Snapchat
But with email … According to a 2019 Adobe study, Americans average three hours a day checking work email and two hours a day checking their personal account. That's 300 minutes total spent checking email every day – 10x the time spent on any other social site.
3. On social media … According to Hootsuite, the average Facebook post organically reaches about 5.2% of a page's followers. That means only one of every 20 people who want to see your content will.
But with email … According to MailChimp, the average email open rate across all industries was 21.33% in 2021. That means one of every five subscribers not only sees but opens your content. Even better for content entrepreneurs? The average "hobby" email was opened by 27.74% – that's more than one in four subscribers.
Now, you can see it's the generation of communities on owned properties rather than the expansion of social media followers on rented land that will drive your content business to the next level.
– Ashley Stryker
To get more stats and some help to convert your fans to subscribers, read the longer story.​
​
---
CEX Never-Ending Tickets ON SALE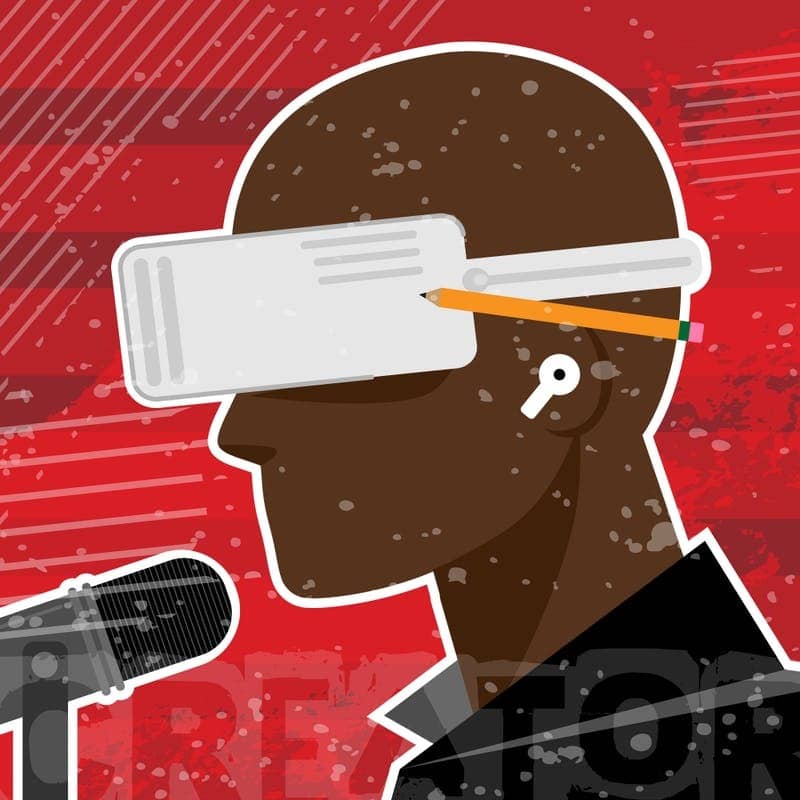 There are now just 80 CEX Never-Ending Tickets remaining. CEX Never-Ending Tickets are NFTs that give the owner access to the Creator Economy Expo (May 2-4, 2022) event forever, as well as exclusive VIP access at ALL CEX events, a private discord group, as well as random airdrops.
​
Of the 80 remaining, there are still six for a chance to meet our keynote (to be announced soon) backstage and one remaining to introduce a keynote from the main stage. See announced speakers here.
Why are they ON SALE? With the price of Ethereum hitting fresh lows, the investment in a Never-Ending Ticket is around the cost of two regularly-priced tickets. Pick one up today at https://mint.cex.events/.
​
If you have questions or need help, just reply to this email.
For more information on CEX, visit our website.
---
​
content entrepreneur
spotlight

Course Creator Gwenydd Jones Targeted a Tiny Audience for The Translator's Studio

Entrepreneur: Gwenydd Jones
Biz: The Translator's Studio​
Tilt: Build the skills and confidence you need to be a more successful translator
Primary Channel: Website (3.3K monthly; 50 students annually)
Other Channels: YouTube (26), Facebook (573), newsletter (750)
Time to First Dollar: First month
Rev Streams: Course sales, workshops
Our Favorite Actionable Advice:
Solve your pain point:

Gwenydd's failure and subsequent success prompted her to question why and create a course offering to address the problems she identified.

Go small at first:

Translator's Studio launched with a single language and a single focus on a certification test.

Go bigger gradually:

With their initial offering a success, Gwenydd added another language and a more basic level course to entice a larger audience.
– Kimmy Gustafson
All the Story: To learn more about Gwenydd Jones and The Translator's Studio, check out the longer story.
Know a content creator who's going full tilt? DM us. Or email [email protected].
---
​
quick
talk

Caught on … Twitter​
"Once you realize that you don't need a mega audience to create an income stream, creating gets really fun." – Cooper Krauss​
​
​
---
​
things to
know

Money
Audiences
Tech and Tools
And Finally
---
​
we're a stan for
Abbey Sharp

Registered dietitian and food brand ambassador Abbey Sharp created the Abbey's Kitchen: Science and Sass on YouTube (505K) and as a blog to debunk unhealthy food myths and feature nutritional quality recipes and cooking tips.
The mom uses her degree in applied science for food and nutrition studies to inform her commentary on the right way to discuss a person's weight loss journey by using celebrities Adele and Lizzo as an example. Most recently, she's fact-checked TikTok diet tips, taught her followers how to increase their BMI healthily, and candidly discussed her SIBO (small intestinal bacterial overgrowth) diagnosis.
In 2018, Abbey released a book titled The Mindful Glow Cookbook and opened her own media school, Sharper Edge Media Training, which caters to dietitians and food bloggers looking to grow within the social and traditional media sphere.
Why we're a Stan: Abbey's openness with her personal health combined with her expert insight allows her fans to have a relatable, trusting connection with her.
– Shameyka McCalman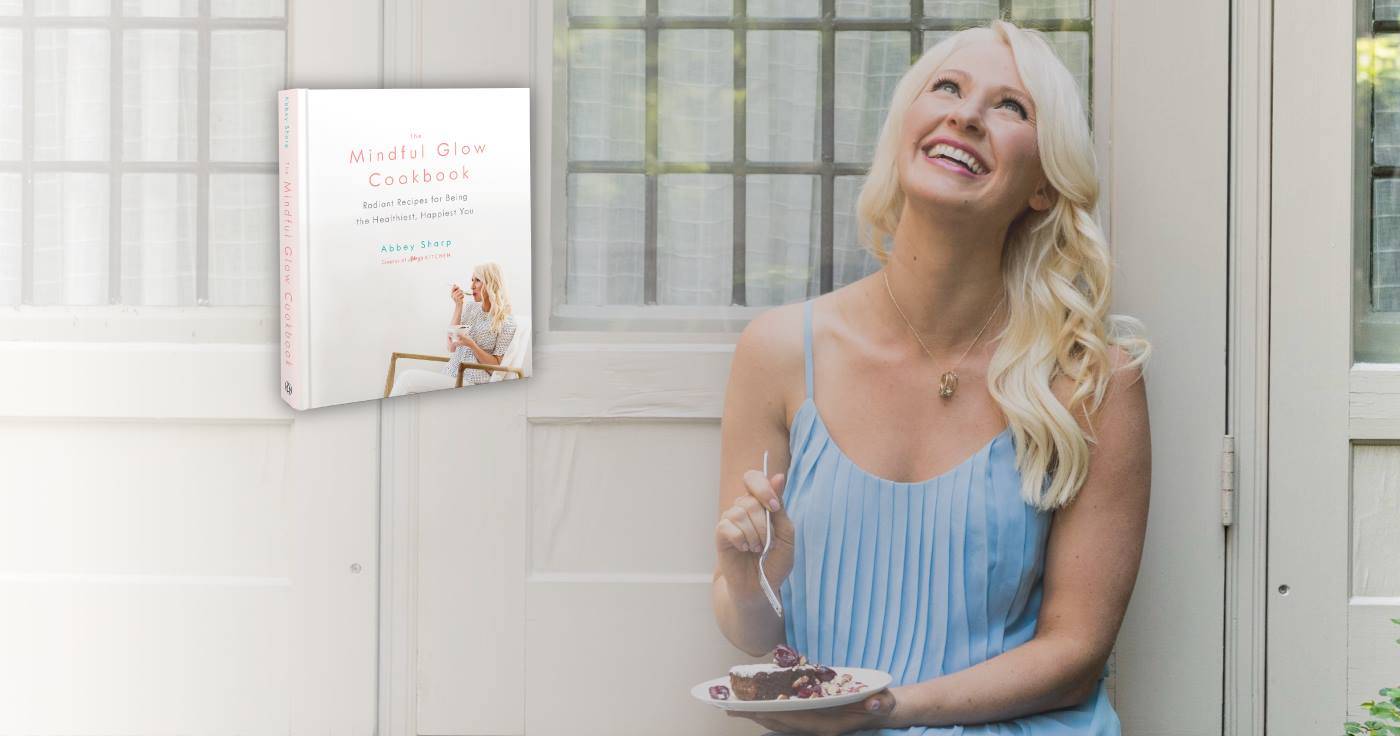 ---
​
the business of
content

---
​
the tilt
team

Your team for this issue: Joe Pulizzi, Ann Gynn, Laura Kozak, Marc Maxhimer, and Dave Anthony, with an assist from Angelina Kaminski, Ashley Stryker, Kimmy Gustafson, Shameyka McCalman, and Don Borger.
​