Welcome to The Tilt, a twice-weekly newsletter for content entrepreneurs. Each edition is packed with the latest news, strategies, and tactics, plus inspiring creator stories and exclusive education, all to help you create, grow, and monetize better.
---
​
full
tilt

These 2 Pieces of Content Real Estate Determine If Readers Will Respond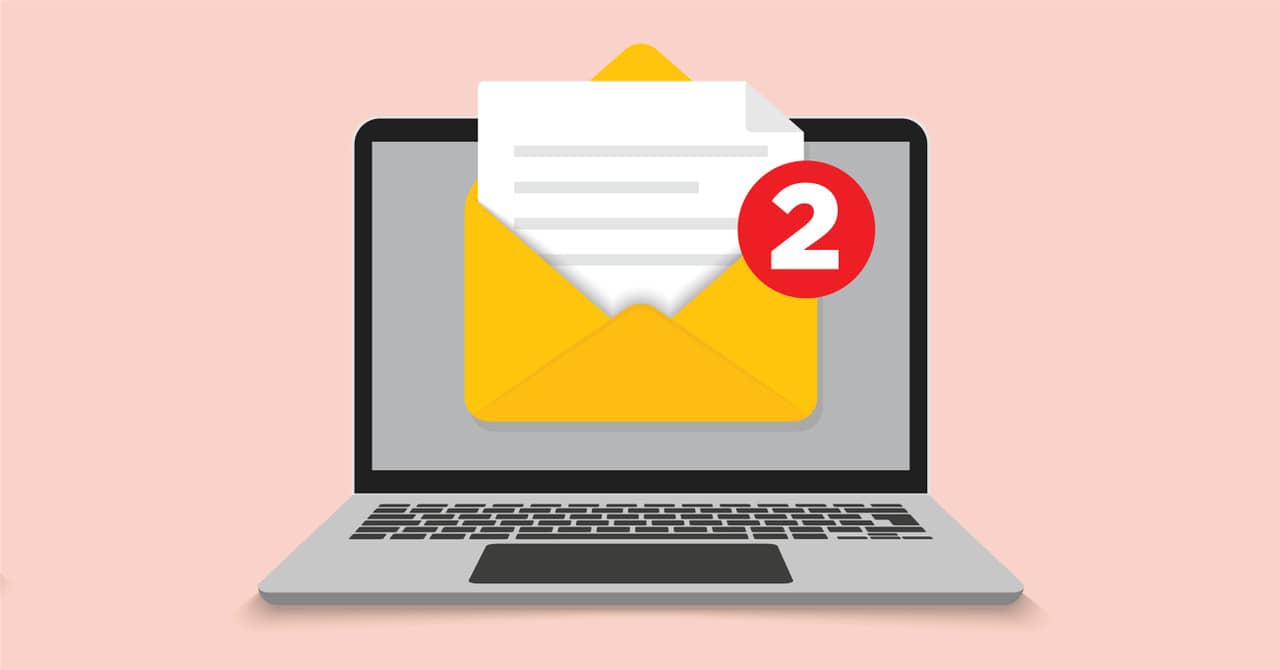 One component of your content is the biggest determiner if it's going to be a hit or a miss.
Your headline.
Whether it's a YouTube video, a blog article, a Facebook post, or something else, your headline is what people will read first. Your goal is to make sure it's not the last content of yours they consume.
The other piece of prime content real estate that should get more attention?
Your email subject line. Almost half of email recipients (47%) open them based on the subject line alone, according to OptinMonster.
And even though the headline and subject line are so important, you probably spend the least amount of your content creation time developing them. Let's change that today.
Tilt Advice
We're tackling headlines and subject lines separately because each has distinct purposes. Subject lines are seen by people who have subscribed to your content. They already have an interest in your topic or niche. On the other hand, headlines are the jack-of-all-trades content – they serve multiple audiences.
Your subject line should create a spark. Trigger something in the mind of the recipient that will motivate them to open the email. You could pique their curiosity with a few words or a question that they want answered. Or explicitly promise a solution to their challenge. Since you know this audience, you can personalize your subject line by including their first name or recognizing them as part of your special community. The key is to figure out what resonates best with your subscribers.
As far as the specific criteria around your subject lines, test email best practices to see what works best. For example, a Yesware study of 115M emails found numbers in subject lines led to higher-than-average open and reply rates. Another study of 262K email templates found open rates peak with subject lines between one and five words. It also found subject lines using title case (Title Case Headlines Look Like This) performed better than standard or lowercase sentences.
We're also big fans of A/B testing (we use it for The Tilt newsletter). Use two subject lines for the same email and see which one performs better. If you're starting this experiment, don't just change a few word changes. Think bigger picture – test length, topic angle, etc. Once you've learned your audience's preferences, then you can do A/B for word preferences, etc.
Now, let's move to headlines. They have to do a lot of work. But, here's the secret that many creators don't know: You don't have to write one headline to do all those different jobs.
Let's say you write a blog post. You craft one headline (H1 tag) that will appear on the page. If you want that content to be found through search, write it with your target keywords. What headline would attract someone who sees it in search? In this case, your headline will likely be more explanatory or direct. SEO expert Neil Patel recommends writing an SEO-focused headline between 20 and 70 characters
Now, to promote that content on social media, you can get more creative (though not much longer). A BuzzSumo analysis found the most successful headlines on Twitter and Facebook averaged 11 words and 65 characters. But don't write the same headline for every social platform. The BuzzSumo study found instructional headlines drove the most Facebook engagement, while curiosity-driven headlines fared better on Twitter.
Want some help to figure out what headlines and subject lines might work best? Several free tools are available, including CoSchedule Headline Analyzer for sentiment, word balance, word count, clarity, etc., Capitalize My Title for SEO, readability, and sentiment, Advanced Marketing Institute Headline Analyzer for emotional analysis.
– Ann Gynn
To get more help for your headlines and subject lines, check out The Tilt's Essential Word Choice and Headline Tools Guide, which goes into more detail, listing pros, cons, and pricing.
---
TikTok's 'The Truth Doctor' Finds Free Content Attracts Audience and Brands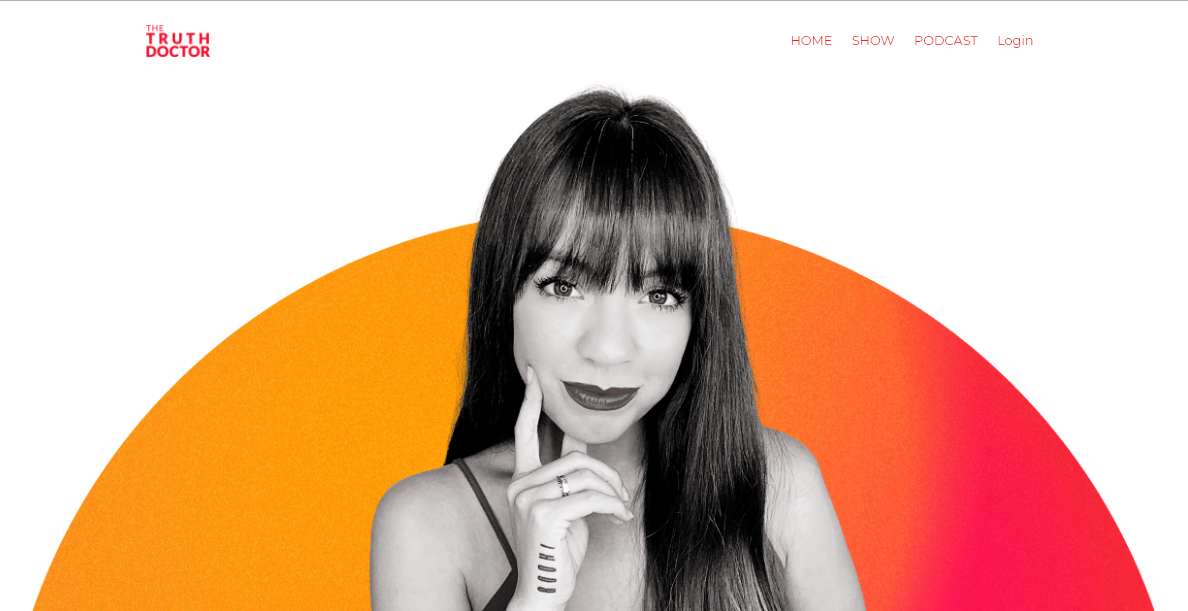 Entrepreneur: Dr. Courtney Tracy
Biz: The Truth Doctor​
Tilt: Mental health from a personal and professional perspective
Channels: TikTok (1.6M), YouTube (5.23K), Instagram (107K), podcast​
Rev Streams: Sponsored content and other brand partnerships
Our Favorite Actionable Advice:
Give away content:

Free content can help you grow your audience, which then can attract brand deals.

Share only some of your story:

Courtney reveals enough about herself in her advice to be relatable but not so much that her audience can't see themselves in the experience, too.

Don't be perfect:

She thought she had to present a perfect image to be a mental health adviser, but her authenticity is what her audience prefers.
Some of the Story:
Dr. Courtney Tracy (aka The Truth Doctor) hasn't monetized everything she's done online. In fact, the certified therapist gave away 18K online mental health courses when she noticed a giant demand from her TikTok followers.
In 2020, Courtney opened the courses (usually cost $22 per month) to make her therapeutic tools more accessible to those who can't afford actual therapy. Distributing free products may seem like a no-no, but that accessibility to her courses helped Courtney establish her authenticity as a therapist and empathetic digital leader.
Accessibility is ingrained in her nature. Courtney has been through her own struggles. "When I was a teenager, I thought I was so messed up. I have always wanted to be a famous doctoral therapist from when I was 15 years old and in treatment," she says. "That was when Celebrity Rehab and Sober House were really big on TV. When I was 22, I started working at one of the top treatment centers in Malibu with the doctors and the coaches who were on the TV shows."
At the time, Courtney thought she had to appear perfectly pulled together to be successful in the mental health field. "I was still hiding my trauma and anxiety responses," she says. "I wasn't being my true, authentic self."
But now, she's reached the goal she set as a teen by doing the exact opposite of pretending to be the most professional and smartest person. Instead, she shows up on the internet exactly as she is and acts as a "truth" doctor.
It's an attitude that resonates on TikTok. That may be why Courtney boasts a whopping 1.6M followers on the platform. She tells personal stories combined with therapeutic anecdotes. Her followers relate to Courtney's reparenting, trauma, and anxiety content, which combines things she's learned in her personal life and her education as a licensed clinical social worker and doctor of clinical psychology.
Courtney began her TikTok account in early 2020, just before COVID hit. People began to look for relief, connection, and mental support in a way they hadn't – immediately and from their home. Her following climbed as Courtney's content appeared on users' for-you pages. She credits a lot of her success to her storytelling approach.
"For smaller creators, tell your story but redact the actual details of it," she says. "The person who is reading it can put their own details into the stories, then feel like they're relating to you, and they're more likely to follow along with you. The more personal you make it, the less relatable it is. The more honest and non-detailed you make it, then they can actually see themselves in your story."
Recently, Courtney sold the treatment center she owned and operated for four years because her content business was bringing in similar income. Her revenue relies on sponsorship deals with her social media content and podcast.
"Because I don't take clients from social media, I'm actually working on a bunch of different ways to monetize my platforms. I'm writing a book. I have clothing and products coming out. I have a podcast and a show that I monetize through brand partnerships," she says. "Outside of trying to figure it out in the beginning, it's been very, very successful – more so than I ever thought it could be."
– Kelly Wynne
All the Story: To find out Courtney's favorite platform, check out the longer story.
​
---
​
quick
talk

Caught on … Spark Toro (h/t Jacquie Chakirelis)
"Here's the problem: Most creators believe that high-quality work is the key to amplification. It. Is. Not." – Rand Fishkin
​
---
​
things to
know

Money
Audiences
Tech and Tools
And Finally
---
​
we're a stan for
Pokimane

One of the top-earning female Twitchers to grace the platform, Imane Anys, aka Pokimane, began her career in college, streaming games of League of Legends and Fortnite in between chemical engineering classes. An increase in her intense school load led Poki to drop out to devote time to her growing channel.
In an interview with Forbes, the creator credits her early success to a good work ethic and "willingness to try new things, especially new games or trends that pop up. Being an online content creator is a lot like having your own company. Therefore being able to adapt and evolve is an integral part of keeping your business running."
She now has 8.1M followers on Twitch. Forbes estimates her net worth between $1M and $3M.
Why we're a Stan: Pokimane, whether she realizes it or not, is a content entrepreneur. Her vision to adapt and evolve is essential for any successful business.
– Shameyka McCalman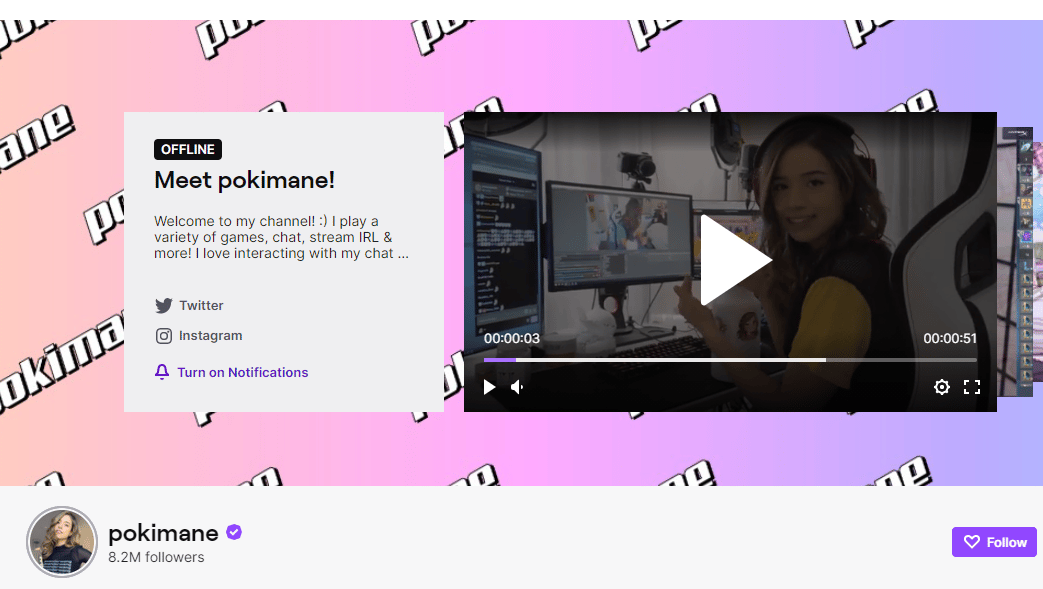 ---
​
the business of
content

In this week's Content Inc. podcast, Joe talks about how all content entrepreneurs need to start with an MVA, a minimum viable audience, before they launch products or diversify. Listen in to see how to get started.
​
In the latest This Old Marketing podcast episode, Joe raves about Patreon Jack Conte's presentation on Adjusting Your Package, and rants on The Verge's coverage of Joe Rogan losing influence. Robert rants about CMO influence and raves about the Val Kilmer documentary.
​
---
​
the tilt
team

Your team for this issue: Joe Pulizzi, Ann Gynn, Laura Kozak, Marc Maxhimer, and Dave Anthony, with an assist from Kelly Wynne, Shameyka McCalman, and Don Borger.
​