Welcome to The Tilt, a twice-a-week newsletter for content creators who want to be or already are content entrepreneurs. We talk aspiration, inspiration, revenue, audiences, tech, trends, and more to help your content business thrive.
---
full
tilt

You Have Subscribers: Now How Do You Market to Them?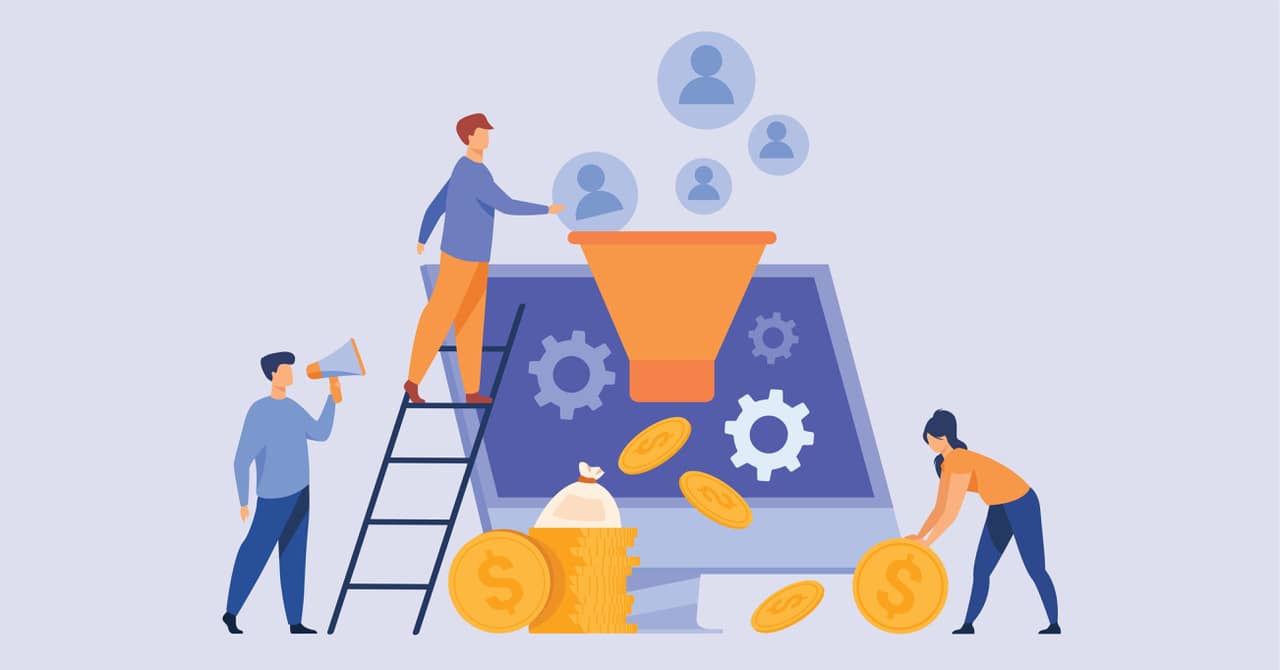 The first big conversion that matters in most content businesses is the free subscription. Fans and followers willingly exchange their direct contact information for some of your content.
That's the gold every content entrepreneur should mine. But once you have a good amount of gold, how do you make it shine for your business' bottom line?
You keep on marketing.
Unlike gold-mining marketing, this type of marketing requires more polish. It requires a deft touch that balances what the subscribers came for (i.e., your content) and your desire to move them to the buying stage.
Content entrepreneurs have a marketing leg up on your fellow tangible product or service entrepreneurs. A version of your product (i.e., content) is what enticed your free subscribers. They already like something about your "product."
The Tilt Advice
What you need now is a call-to-action strategy. Done effectively, CTAs can nudge these free subscribers into paying customers. The keyword? Effectively. Go overboard in promoting your paid content and see many potential customers vanish (i.e., opt-out.)
A good paid CTA strategy connects what your business wants to sell with what your audience is interested in buying.
How do you know what your free subscribers want to buy? Look at your analytics, particularly the most popular click-through links and average time on page, viewing, or listening.
Promote your paid products related to that content in your CTAs. Tailor each CTA to what and where your audience is reading, viewing, or listening.
Put together a spreadsheet to get down all the elements of your CTA strategy. Detail the suggested messaging based on topic and/or channel. That way you don't have to reinvent the wheel (though you can tweak it) every time you create a new piece of content.
And don't forget to include unique URLs for each CTA in your chat. That trick will help you more easily understand what works great and what doesn't turn your free subscribers into paying customers of your content business.
– Ann Gynn
To get some examples and four more tips on crafting a successful CTA strategy , read the longer story.
---
Chris Kalous Reaches 10-Year Peak with Podcast for Climbers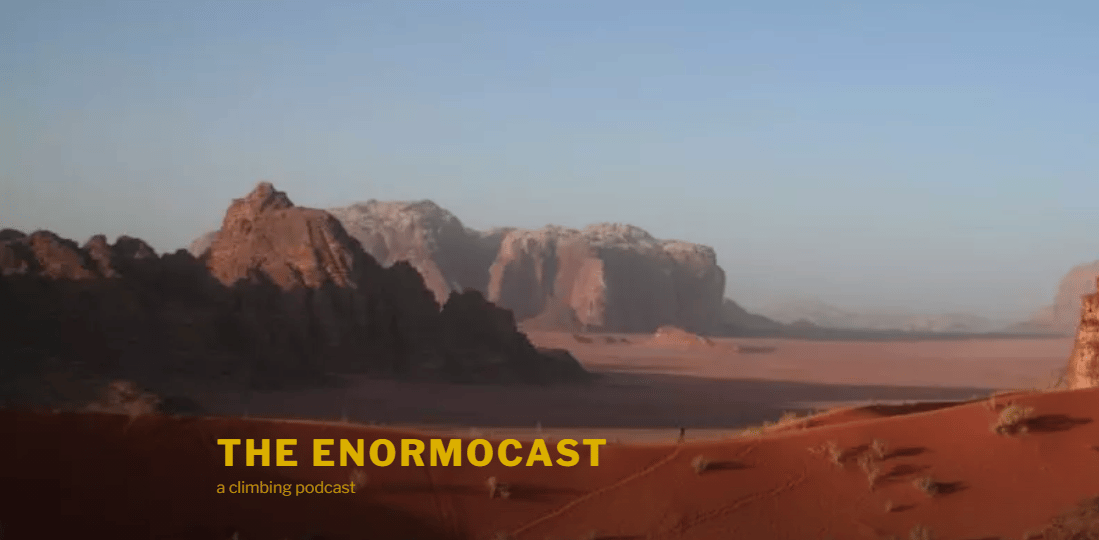 Entrepreneur: Chris Kalous
Biz: Enormocast​
Tilt: For climbers, by a climber
Channel: Podcast (22K avg per episode)
Other Channels: Instagram (17.1K) Twitter (1.5K)
Rev Streams: Advertisements and listener donations
Our Favorite Actionable Advice
Listen to your listeners:

Chris created such great content that his listeners asked how they could support the content business. So he launched a donate button on his site.

Deliver one voice:

When Chris thought the ads he read were dull, he changed them to fit his voice (with the company's permission, of course).

Act like a climber:

Know where you're trying to get with your content business.
Some of the Story:
Chris Kalous lifted his voice to become a household name in the climbing community. For nearly a decade, he has produced Enormocast, a podcast by a climber for climbers.
It was one of the first climbing podcasts out there. "NPR was just kind of getting into rebroadcasting their things as podcasts, and that sort of put podcasting on the map. I was listening while I painted houses, and I just kind of decided that I would give it a try," Chris says.
About a year into making the podcast, Chris got his first bit of luck. A suggestion from a friend in public relations to talk to climbing equipment company Black Diamond led a podcast sponsorship deal.
Around the same time, Enormocast's listeners wanted in on that game. "People got in touch with me and said, 'Hey, you should offer some way for us to give you money.' And I was like, 'Well what do you mean?' They said, 'Well, you know we could donate money. I'm like, 'OK. Here's my address I suppose,'" he says.
"Later, I figured out a donate button and all that sort of stuff," he says. Today, nearly a third of his yearly income comes directly from listeners.
Chris has kept at the podcast for 10 years because he loves his community. "The way I did it was that I wanted to enjoy this thing. I wanted to talk to people. I thought there was a space that I could fill that would be creative and interesting," he says.
"It's like climbing a mountain. Know where you are trying to get to. It sounds cliché, but you have to love what you're doing, and you have to want to do it. Create a body of work that you will feel good about and you think will stand alone regardless of how much it ends up paying you," Chris says.
– Kimmy Gustafson
All the Story: Discover why Chris isn't a fan of subscriber programs and what he did when he thought his advertiser's copy was boring. Read the longer story.
---
​
quick
talk

Caught on … Twitter​
"
Ideas are worth max 10% and execution is 90%. No way around it.
" –
Marcelo Claure
​
---
​
things to
know

Money
Audiences
Tech and Tools
And finally
---
we're a stan for
Corissa Enneking

With a following of 218K on Instagram and over 76K YouTube subscribers, creator of the Fat Girl Flow blog Corissa Enneking clearly and effectively tailors her pieces for plus-size women online.
Corissa started blogging about plus-size issues during her time in therapy. As she battled agoraphobia and an eating disorder, the Midwesterner turned Tumblr into her own personal journal, jotting down her feelings about her body and other plus-size issues, eventually transitioning to blogging on the FGF website in 2015.
Today, the site runs the gamut of curvy girl topics such as activewear retailers, body measuring tips, and fat-shaming. Typically, her articles feature ads or affiliate commission links, garnering her up to $10,000 a month.
Why we're a Stan: Corissa first created to help herself. Now, she creates to have an impact on a community of women and become a content entrepreneur. She's kept at it for a while, building an audience that attracts brands to pay for ads or give her affiliate links to boost her revenue. Fat Girl Flow has a page dedicated to connecting with future advertisers.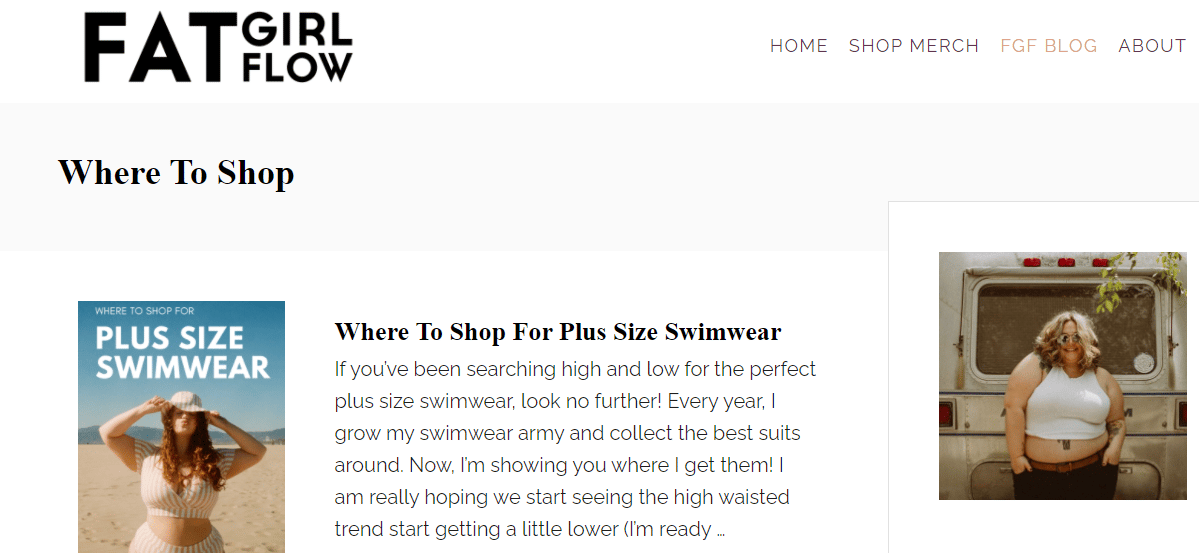 ---
​
the business of
content

In this week's Content Inc. podcast, Joe talks about how successful people do many things, but he can tell you two things that they definitely DO NOT do (it has to do with smartphones and television).
In the latest This Old Marketing, Joe and Robert talk about the explosive growth of the creator economy and if it has room to run.
​
---
​
the tilt
team

Your team for this issue: Joe Pulizzi, Ann Gynn, Laura Kozak, and Dave Anthony, with an assist from Kimmy Gustafson, Shameyka McCalman, and Don Borger.