Welcome to The Tilt, a twice-weekly newsletter for content entrepreneurs. Each edition is packed with the latest news, strategies, and tactics, plus inspiring creator stories and exclusive education, all to help you create, grow, and monetize better.
---
Features in this issue (view online):
​
---
​
full
tilt

60+ Need-to-Know Terms in Business, Marketing, and More for Content Entrepreneurs
When you go from creator to entrepreneur, you encounter a new vocabulary. From A/B testing to white paper, the terms and jargon are vast.
To help, I put together a glossary of need-to-know terms in business, digital content, and more. A special thanks to The Tilt community for suggesting entries. Here are seven of them:
A/B testing – a method of publishing/distributing two versions of a web page, subject line, or newsletter to determine which one performs better.
Backlinks – when another site links to a page on your website in their content. Backlinks are a factor in search engine optimization. They can indicate to the search engines that your site's content is valuable and/or credible.
Evergreen – content that never goes out of date. Evergreen content is attractive because it remains fresh for a prolonged time, so it can drive more traffic, including search engine visitors, and has a lower maintenance cost.
Lead magnets – a marketing term for a content asset, free offering, etc., given in exchange for the recipient's contact details. For example, lead magnets can be trial subscriptions, samples, white papers, e-newsletters, and free consultations. The goal is to convert the recipient to become a customer. For content entrepreneurs, the conversion goal could be becoming a subscriber.
MVA (Minimum Viable Audience) – smallest potential market (audience size) to sustain the business.
ROI (Return On Investment) – attributing the resource investment impact on profit and revenue growth. For the content entrepreneur, there are different calculations you can use for ROI:
Audience ROI: total revenue divided by total downloads (or engagements, views)

Content ROI: total revenue divided by total number of content pieces

Time ROI: total revenue divided days in operation.
Squeeze page – a type of landing page to convert visitors into subscribers by providing an email address, often shorter and to the point.
– Marc Maxhimer
To learn (or remind yourself) over 60 more terms, read The ABCs for Content Entrepreneurs: A Glossary of Need-To-Know Terms in Business, Digital Content, and More.​
​
---
Tilt Education
​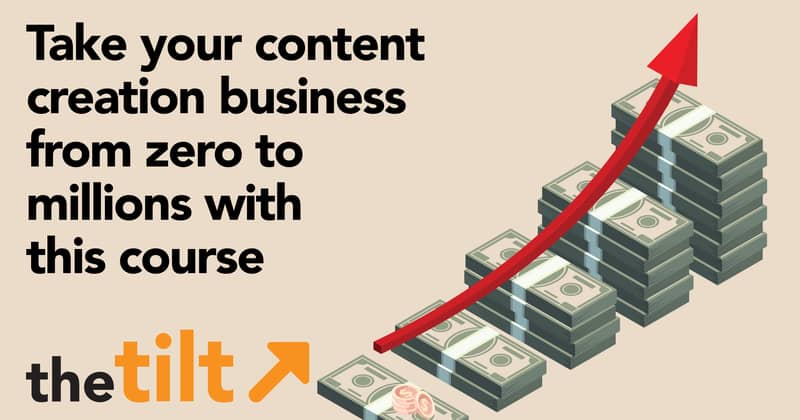 We recently expanded our educational offerings by launching our first online course, Content Entrepreneurship 101. Purchase today for LIFETIME ACCESS!
Take your content creation business from zero to millions with this online course.
Save $50 until the end of the year with coupon code TILTholiday.
​
---
content entrepreneur
spotlight


Twitcher and YouTuber Troi Cultivates Community of Sims 4 Mods Fans
Entrepreneur: Troi
Biz: ItsmeTroi​
Tilt: The Sims 4 mods, variety streamer
Primary Channels: Primary YouTube (197K), secondary YouTube (8.1K), Twitch (32.1K)
Other Channels: TikTok (55K), Twitter (21.1K), Instagram (8.7K), Discord (20.9K members), website​
Time to First Dollar: 2 to 3 years before she earned $5 on YouTube
Rev Streams: YouTube ads, Twitch subs, sponsored content, Google ads on her website
Our Favorite Actionable Advice:
Stop looking at the numbers:

Analytics are important, but checking views in real time isn't. Troi found it would affect her streams, creating a less-than-great experience for her viewers.

Take time off:

Listen to the nagging voice in your head. If you resist taking time away from streaming, you'll burn out down the road.

Do the math:

Before jumping from a paid job to full-time content creation, make sure you've tallied up all your living expenses, including health insurance and other costs. "If you're not making money to sustain yourself alone, don't leave your full-time job yet," she says. "It's a very rocky field."
– Sarah Lindenfeld Hall
To learn the role her great-grandma played, how many times she applied before earning Twitch partner status, and more, check out the longer story.
Know a content creator who's going full tilt? DM us. Or email [email protected].
---
​
quick
talk

Caught on … The Tilt on LinkedIn​
How much time will you take off for the upcoming holidays?
Just the specific holiday day: 17%

I'll check a little each day: 28%

I'm taking off a week: 30%

Offline for more than a week: 24%
(46 votes)
---
​
things to
know

Money
Audiences
Tech and Tools
And Finally
---
​
we're a stan for
Charles Mallet and Basia Mallet

​Charles Mallet became a sensational TikToker after uploading videos of choreographed dance routines, baking delicious recipes, and taking in all life has to offer with his loved ones.
He made his first TikTok video in 2019 with the help of his granddaughter Basia Mallet, who became his unofficial personal social media manager. She tells ABC7, "I see him smiling. I see him dancing. I see him cooking things that he used to do before he got diagnosed with Alzheimer's."
Charles, whose content has been reshared by the pages of megastars Cardi B and Megan Thee Stallion, also uses the platform to educate his 4.7M followers on what it's like to live with Alzheimer's, a condition the 85-year-old was diagnosed with years ago.
Charles' TikTok has attracted sponsorship deals with Crayola, Bubble, and other brands.
Why we're a Stan: The grandfather and grandaughter duo worked together to create content close to their hearts that touches the hearts of millions of others.
– Shameyka McCalman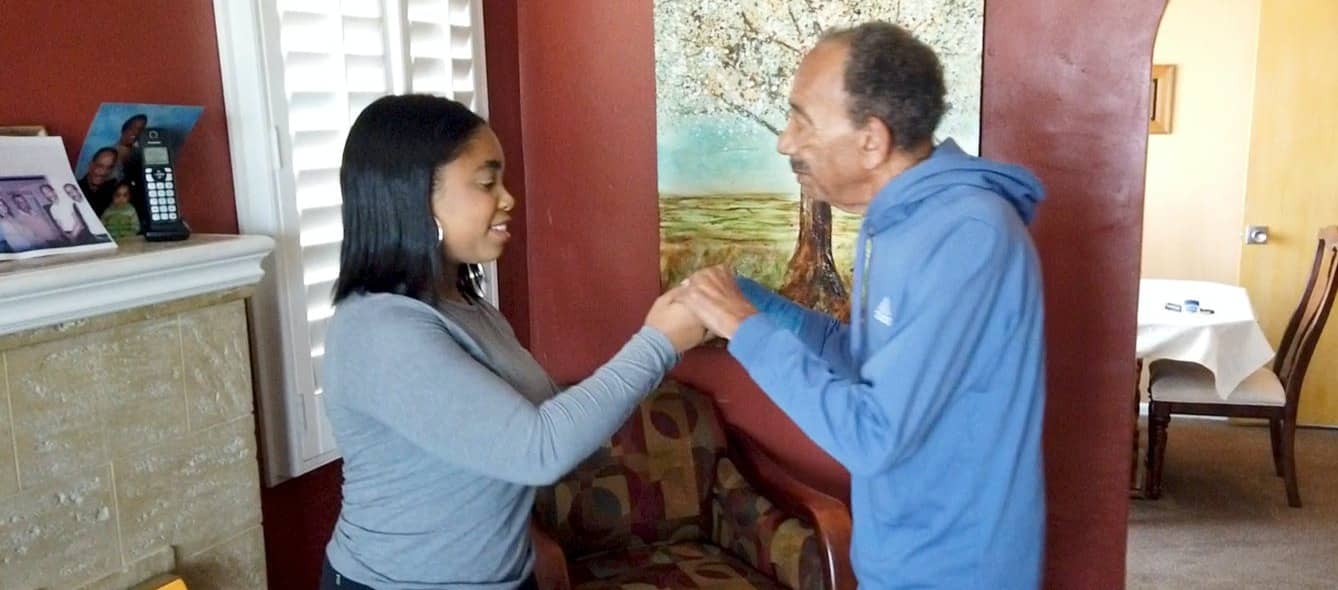 ---
the business of
content

​
---
the tilt
team

Your team for this issue: Joe Pulizzi, Ann Gynn, Laura Kozak, Marc Maxhimer, and Dave Anthony, with an assist from Angelina Kaminski, Sarah Lindenfeld Hall, Shameyka McCalman, and Don Borger.
​