Entrepreneur: Troi
Biz: ItsmeTroi
Tilt: The Sims 4 mods, variety streamer
Primary Channels: Primary YouTube (197K), secondary YouTube (8.1K), Twitch (32.1K)
Other Channels: TikTok (55K), Twitter (21.1K), Instagram (8.7K), Discord (20.9K members), website
Time to First Dollar: 2 to 3 years before she earned $5 on YouTube
Rev Streams: YouTube ads, Twitch subs, sponsored content, Google ads on her website
Our Favorite Actionable Advice:
Stop looking at the numbers: Analytics are important, but checking views in real time isn't. Troi found it would affect her streams, creating a less-than-great experience for her viewers.
Do the math: Before jumping from a paid job to full-time content creation, make sure you've tallied up all your living expenses, including health insurance and other costs. "If you're not making money to sustain yourself alone, don't leave your full-time job yet," she says. "It's a very rocky field."
Take time off: Listen to the nagging voice in your head. If you resist taking time away from streaming, you'll burn out down the road.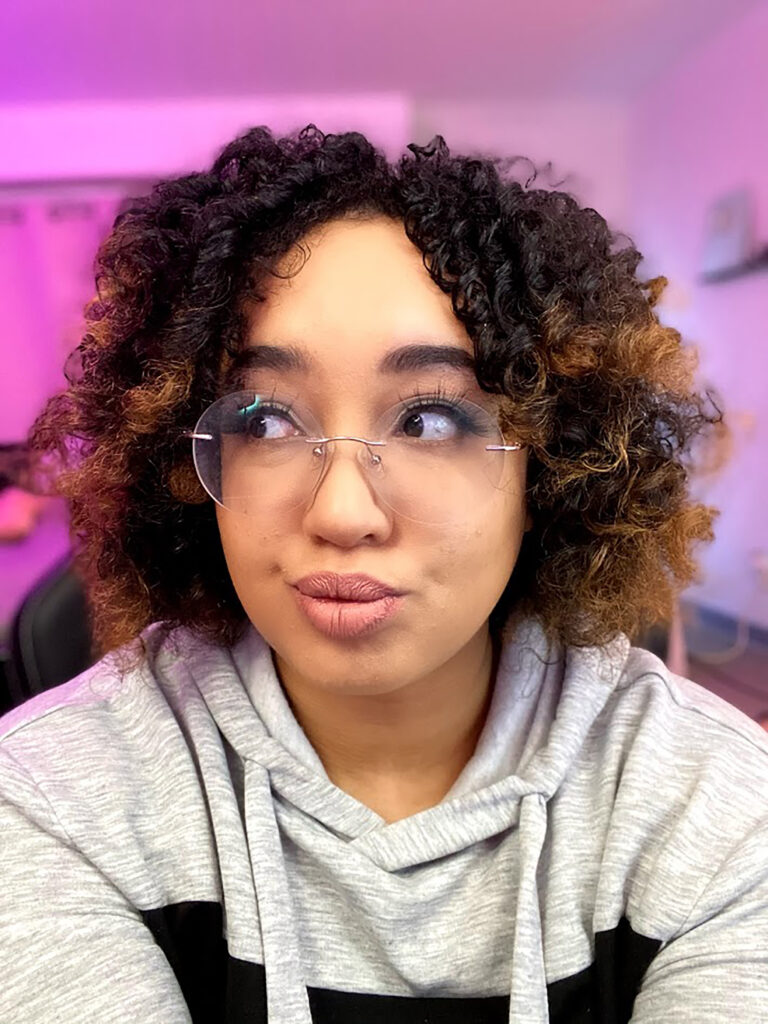 The Story
In the 40-second clip, YouTuber and Twitch streamer Troi quickly moves from confusion to tears. "Check your email?" she says, reading a live comment. "Oh! Oh my god," she says as viewers watch.
Her eyes well up with tears. Her chat lights up with well wishes from Twitch staff on her promotion to Twitch partner status, and her viewers express concern until she tells them what the email said. "We made partner," she exclaims.
That moment, in 2018, was years in the works. Troi (her legal name) was already a few years into her content creation journey, and she had unsuccessfully applied for Twitch partner status twice before finally earning the title. Twitch named her an ambassador in November 2020.
"It was all the hard work that me and my community had done to get to that point, and it finally happened," she says of her emotional response. "We tried three times, and the first two times you got rejected, but then the third time, you're not expecting it. … It was like holy shit."
Hooked by great-grandma
Troi grew up playing video games. Her mom is a gamer who gave Troi her own PlayStation as a grade-schooler so she wouldn't mess up hers. But it was her great-grandmother who purchased the game that would inspire Troi's content business.
"I really wanted to play The Sims, and my mom was, 'No,'" Troi says, explaining the game was rated T for teen, and Troi was 11 or 12. But her great-grandmother took her to the store to get it. "That's how my Sims journey started," she says.
Troi's content tilt is game modifications to The Sims 4. Around 2015 or 2016, she launched her first video on YouTube and started a Twitch stream. But she didn't love being live on Twitch, so she took a step back from the platform. At the time, she was a college student working toward a journalism degree, and she enjoyed being in the video editor's bay at school. So, she focused on YouTube.
"I enjoyed video editing," she says. "(I was) just wanting to learn how to tell a story in video format – not so much the recording and producing, but the editing part is what I really enjoyed."
Growing an audience on YouTube and Twitch
ItsmeTroi on YouTube covers Sims 4 mods, news, and tutorials. She's grown it organically, using the right keywords and sharing the kind of content that Sims fans search for. Viewers, she says, are especially drawn to lists, such as best money mods or best romantic mods.
After finding success on YouTube, she expanded back to Twitch in 2017 and slowly built up her channel. "I didn't show my face for a while; I was no cam," she says.
She had to get used to dead air, where nobody but Troi was talking or chatting. To fill up that space, she narrated everything she did. "So, talking to yourself, narrating everything you did and no cam, that helped build that confidence," she says.
Livestreamers should get used to dead air and learn to fill that space, says Twitcher and YouTuber @itsmeTroi. #ContentBusiness #CreatorEconomy
Click To Tweet
She now has a secondary YouTube channel, ItsmeTroi Too, which launched in 2017 and features stream highlights and walk-through gameplay from past streams.
Today, Troi is a full-time content creator with income coming from YouTube ad revenue, Twitch subs, sponsored content, and Google ads on her website. That mix of streams is intentional.
"I made a goal not to rely on one platform for my revenue because you never know," she says. "You don't know what things will be in a year, what platforms will be here long term. So, I made sure to expand outside of one platform just in case."
@itsmeTroi says she doesn't rely on one platform for revenue because you never know what can happen. #Twitch #YouTube #SponsoredContent #Ads #ContentEntrepreneur
Click To Tweet
Don't obsess about viewer counts
Checking view numbers can get addictive. Don't obsess. "It really does mess with your head," Troi says. "You're wondering, 'I did so well. How can I continue to do this?' And then when you do that, and it doesn't go well, then you say, 'Why?' And then you start to associate numbers with you, yourself, personally."
That spirals, she says, into worrying that people don't like you, which turns into questions like, what's wrong with me? On Twitch, she's even turned off the viewer count because if she sees it's low, it can change her mood – and her entire stream.
"It's OK to look at analytics after the fact occasionally, but not be obsessive, which happens a lot with content creators who first start out," she says. "A lot of people don't see the stress that content creators have behind the camera, that they're watching, looking at the numbers, and wondering why X, Y, and Z is happening."
Check your analytics occasionally, but don't be obsessive like a lot of first-time creators, says @itsmeTroi. #ContentEntrepreneur
Click To Tweet
If you're looking to jump into full-time content creation, make sure you can support yourself and that you've tallied up all your living expenses, including health insurance and other costs. "If you're not making the money to sustain yourself alone, don't leave your full-time job yet," she says. "It's a very rocky field."
Avoid burnout
"If that nagging voice in the back of your head is telling you to go rest, listen to it," she says. "I, for one, need to listen to it more. But [it's important] if you don't want to be years in, burned out, and you don't want to do this anymore, and you have to switch gears and find something else to do. You want to keep the enjoyment that you first started with."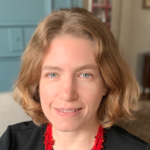 Sarah Lindenfeld Hall is a longtime journalist, freelance writer, and founding editor of two popular parenting websites in North Carolina. She frequently writes about parenting, aging, education, business management, and interesting people doing remarkable things.