---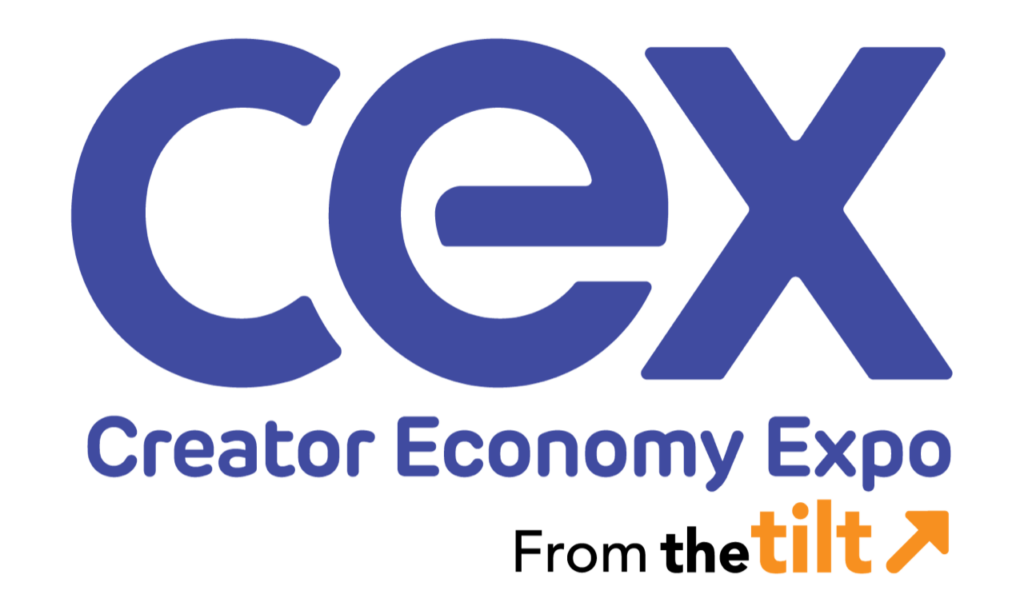 The must-attend business event for content creators. May 1-3, 2023 at the Cleveland Convention Center.
---
Monday, Dec. 19, 2022: For many in social content creation, this day sits in the heart of "Seriously? We're using Mariah Carey in another Reel?" season. But for musicians like myself, it was the day when the thing every content creator fears finally happened. 
But let me start my story a couple of years earlier.
In 2020, at the height of COVID-19 lockdowns, musicians struggled to find ways to reach audiences who were stuck at home. We scrambled as shows got canceled, tours got pushed, and venues continued to remind us they'd be ready for us "very soon."
Enter Sessions, a platform founded by former Pandora CEO Tim Westergren in April 2020. The slick, widespread marketing promoted that Sessions was designed to make artists money from performing online. Unlike some other live-performance platforms, Sessions had even gone so far as to set up a $75M fund to promote the musicians to help grow their fan bases. At a time when musicians were watching money-making opportunities slip away by the tour busload, what could be better than $25 for 30 minutes of music done from the comfort of your living room?
Online music performance platform Sessions launched in 2020 to help artists make money performing online and grow their fan base. #CreatorEconomy
Click To Tweet
Hopeful on Sessions' promise
I started doing virtual shows as soon as the pandemic began. (My first online show was on March 22), so for me, Sessions felt like a great opportunity to stop boring Twitch audiences with show tunes and present myself alongside other musicians. We finally had our own designated space, and yeah, the promise of money didn't hurt.
Throughout 2020, 2021, and most of 2022, several thousand artists in 177 countries performed in solo shows, jam sessions, and "festivals" designed by Sessions to encourage participation by artists and, of course, their fans. And fan participation was, generally speaking, pretty impressive. Viewers regularly provided enthusiastic comments, watched multiple shows, and became actual fans of the artists.
I heard reports of people making thousands of dollars in Sessions' currency – Love – from just one performance. Love could be turned into cash via PayPal when an artist earned at least $100. But plenty of performers didn't cash out and left their Love balances within the Sessions platform for one reason or another.
I cringe thinking about that.
The day all creators on third-party platforms fear
On Dec. 19, 2022, just hours after promoting festival performances for early 2023 and three weeks into the 25-day Winter Wonderland holiday festival, Sessions pulled the plug on the entire operation at 9:45 a.m. U.S. Pacific time.
No warning. No advanced notice. Not even an email.
It is as if Sessions, the musicians' fans gained on the platform, and, for many, the Love currency (and its ultimate cash benefit) never even existed.
Creator Victoria Gordon says online music platform Sessions pulled the plug on Dec. 19, leaving performers without access to the fans gained on the platform or a way to cash out its Love currency. #CreatorEconomy
Click To Tweet
For years, The Tilt has advocated moving audiences from a third-party platform to an owned channel. And, sure, we all know we should do it. But do we actually do it? Most likely, the answer is "sometimes" or "not really." Because third-party platforms are easier, they're also just easy traps. 
Yes, every so often, I'd remind people on Sessions to go to my website and join my email list, but I wasn't focused on that. I was focused on building my influence on Sessions rather than building my influence, period. 
In the days since Sessions shut down, I've been rushing to figure out what to do. I have fans I'd love to capture and bring along with me on the journey, but how will I find them? Are they even looking for me? Since the Sessions website is wiped off the internet, I can't access information like how much money I'm owed (luckily, I can roughly estimate, and it's not a huge amount, unlike the guy who told me he's owed $15K, or my metrics on past show performances. 
Heed the wake-up call
As I connect with others on Sessions who are trying to process and move forward, I can't help but feel like this is a wake-up call and warning for creators everywhere. Sessions certainly wasn't a platform on the level of, say, Meta or Twitter, but its management (led by Pandora's former CEO) had a solid track record and plans in place.
Take the abrupt end of Sessions performance platform as a warning to all creators who rely on third-party platforms for their business, says #VictoriaGordon. #CreatorEconomy
Click To Tweet
I don't think anyone pictured it shutting down so dramatically. And while publicly traded companies can't go away as quickly, we've seen plenty of features sunsetted with little to no notice (Twitter Spaces, anyone?). With those closures, the creators who relied on those platforms have also had to figure out how to pivot – fast.
My transformation is a work in progress, happening in real time, and I hope to provide you with an update soon. But as I'm working to figure out my next steps, I want to encourage content creators on platforms to please, please take a moment to learn from my and my fellow Sessions castaways. Are you directing your followers off-platform to an owned channel? How's your list-building going? And what can you do to diversify your reach so that you never rely too heavily on any one platform?
If there's one thing I've learned between my first online show in March 2020 and Dec. 20, 2022, it's that I'm a pretty agile content creator, able to generate new ideas and redirect myself quickly.
While I'm well on my way to building out plan B, the one thing I hope to take from this experience is that no matter how fast I can pivot, if I don't take the steps to bring my audience along for the ride, nothing else matters.
Los Angeles native Victoria Gordon is an actress, singer, writer, and producer. As a teenager, she made history as Walt Disney Concert Hall's youngest-ever vocal soloist, and has performed at LA's most notable venues (including the Wallis Annenberg Center for the Performing Arts, the Broad Stage, and Feinstein's at Vitello's). Her solo cabaret show was one of the city's top shows in 2019, and in 2020, she performed 80 songs across 16 virtual cabaret performances. Since her virtual debut in 2020, she's performed more than 100 online cabarets, most of them streamed worldwide in real time.