Welcome to The Tilt, a twice-a-week newsletter for content creators who want to be or already are content entrepreneurs. We talk aspiration, inspiration, revenue, audiences, tech, trends, and more to help your content business thrive.
---
full
tilt

YouTube Model May Kill Business for Short Video Content Creators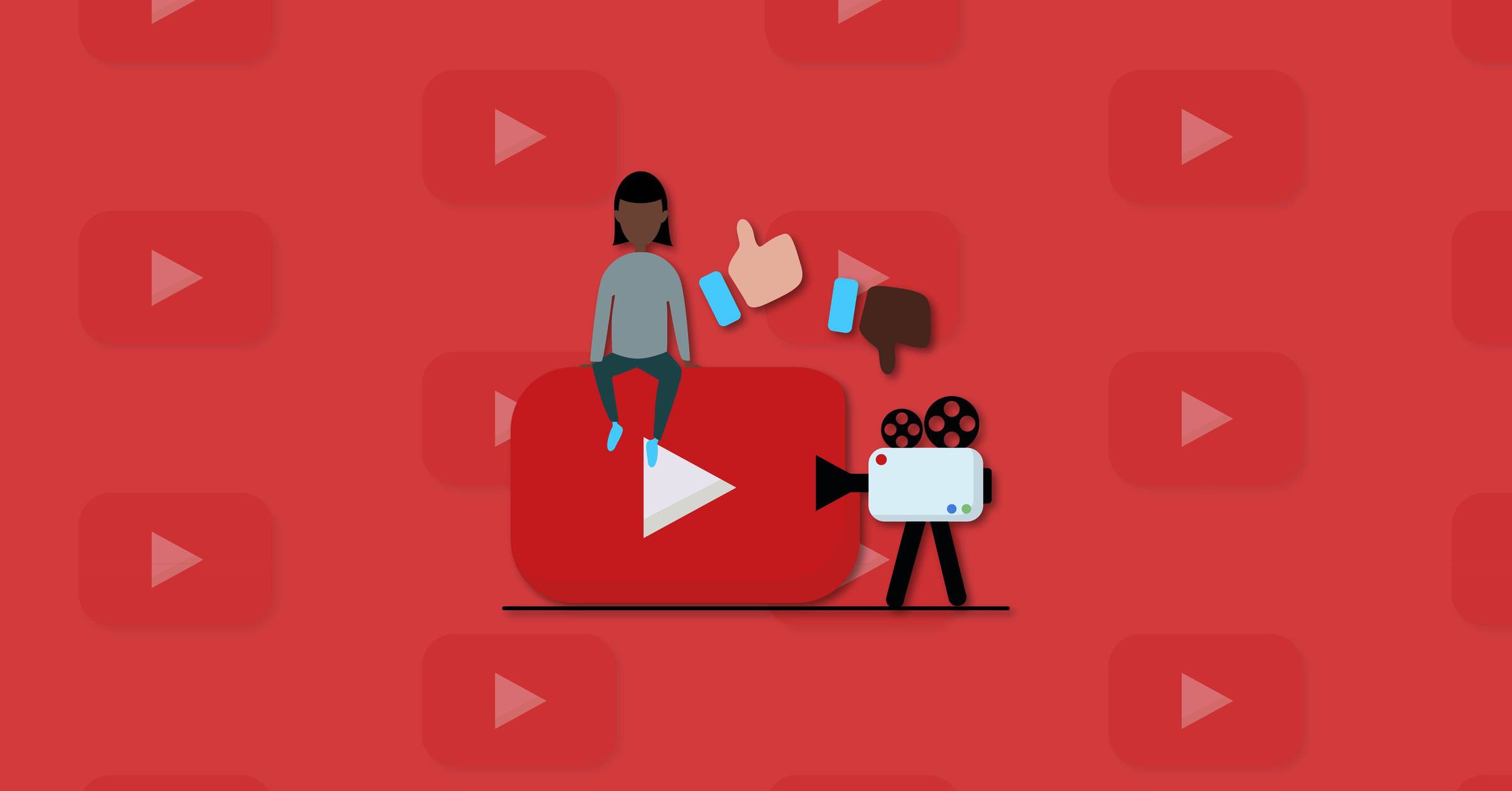 What's the news?
YouTube seems to have pulled back pre-roll ads for short videos.
Why do you say "seems"?
Well, YouTube isn't explaining anything. We heard about it from TheRealSullyG (832K), who interrupted his regular programming to air his understandable rant YouTube is Killing Our Channels. He calls it "shortpocalypse."
What's "shortpocalypse"?
Starting April 12, YouTube seems to have gutted pre-roll advertising for videos between 30 and 119 seconds. (Ads already weren't possible for videos shorter than 30 seconds.)
In his revelatory video, TheRealSullyG makes the case: On April 9, he published a 35-second video, earning $1.32 per 1K views. By April 12, the revenue dropped to 14 cents. On April 23, it went to three cents.
In contrast, a 2:17 video earned $1.36 per 1K views on its first day, 85 cents on April 12, and $1.57 on April 23. Fluctuations? Yes. Plummeting to bottom out? No.
"Our channels are dying and you (YouTube) are turning a blind eye," says TheRealSullyG.
What about other YouTubers?
TheRealSullyG shares that many fellow short-video YouTubers have seen similar ad dive bombs.
As Dolan Dark (1.6M) messaged the Real Sully G: "Hoping they have some transparency/explanation/revert in the coming weeks. (O)therwise RIP to short videos as a career."
The Tilt Talk and Advice
What's a short-video YouTuber to do?
Since YouTube isn't talking, monitor your analytics closely to see if they make any changes based on the feedback. At the same time, bring your subscribers to the platforms you control.
How do you move your YouTube subscribers?
Tell them you're considering a move or expanding from the platform (and explain why). Then, ask them to subscribe to your email list to be notified of any changes. Make that your call to action (CTA) everywhere.
What should you do with your videos?
It's OK to use the YouTube platform, but don't rely on YouTube as your primary revenue generator. Identify additional ways to engage your YouTube subscribers off the platform with a delivery vehicle you can control.
Instead of going for ad revenue as you do on YouTube, look for paid content models that you control, like email or other subscription services. Consider offering both free and paid versions. (Use the free versions as marketing tools [i.e., teaser] for the paid subscription.)
Does this matter to content creators who aren't on YouTube?
Most definitely. We've seen it happen in one form or another on Facebook, LinkedIn, Twitter, etc. They control their platforms. You do not.
What's the takeaway for all content entrepreneurs?
It can be smart to launch your content business on a third-party platform like YouTube where your prospective audience already is. But at the same time, you must have a plan for what to do to move your audience base once you've built it.
– Ann Gynn
To learn more about how YouTube may be killing business for short-video content creators and what all content entrepreneurs should be doing, read the longer story.
---
Content Entrepreneur: The Mom Room

Entrepreneur: Renee Reina
Biz: The Mom Room
Tilt: A frank view of motherhood from a mom (who now has a Ph.D.)
Channels: Website, TikTok (134.K) Instagram (41.7K) Podcast (10K weekly downloads)
Rev Streams: Brand-paid social posts, podcasts sponsorships and ads
Our Favorite Actionable Advice
You're not alone:

Look at how people respond to your early content to see if the topic you're interested in resonates with others.

One platform helps all:

Get your audience to expand their relationship with your brand by encouraging them to interact on more than the platform where they found you.

Don't flatter yourself:

It can be tempting to take every brand deal that comes along (free T-shirt or paid posts). Resist the temptation and evaluate each offer on how it affects your audience and your business.
Some of the Story:
The Mom Room's Renee Reina makes her voice heard in the saturated mommy blogger and influencer space. As her podcast bio explains: "She isn't a parenting expert – she's just a girl with a Ph.D. in psychology who had a baby and decided it was time to stir sh*t up in the mom community."
And people are responding. Her TikTok boasts 134.7K followers, while her Instagram has 41.7K followers. About 10 months ago, she launched The Mom Room podcast, which now receives over 10K weekly downloads.
Renee learned the business as her audience grew. Brands regularly reached out to ask about her rates. "I had no idea what I should be charging," she says. After doing the research, she created a media kit with her analytics, services, and rates.
"I turn down many unpaid and paid offers. I also share many things I love without being paid. It comes down to respecting my followers and podcast listeners. I don't want to be a 24/7 advertisement," she explains.
Though she generates most of her revenue from sponsored posts, sponsorships and ads are picking up for her podcast. "Right now, I put everything I make from brand deals and sponsorships back into the podcast," Renee says. And she doesn't do it alone. The Mom Room team includes a video editor, audio editor, Instagram account manager, and web designer.
– Bonnie Azoulay
All the Story: To learn more about Renee Reina, the content entrepreneur, and The Mom Room, the content business, check out the longer story.
Know a content creator who's going full tilt? DM us or email ann@thetilt.com.
---
​
quick
talk

Caught on … Twitter​
"Massive goals don't require massive action. They require consistent action." –

J. Mike Fields

​
​
---
​
things to
know

Money
Audiences
Tech and Tools
And Finally
​
---
​
we're a stan for
The Gist

It started as a dinner conversation among three friends. Ellen Hyslop wove a story of the Toronto Maple Leafs' big win the previous night. Her enthusiastic, conversational, and fresh voice drew in Jacie deHoop and Roslyn McLarty, who weren't sports fanatics.
As detailed in their about story, Jacie and Roslyn found staying up to date on sports felt like work. Traditional sports media outlets assume readers and viewers already know the backstory.
The trio recognized they could fill the gap and co-founded The Gist, "a sports media startup that creates sports content, experiences, and community that are by women, and for all sports fans."
Begun as a weekly newsletter, The Gist now publishes three times a week. It also expanded its content to localize for nine cities in the United States and Canada. They also have a weekly podcast The GIST of It in the content mix and a social media presence.
In the last year, its newsletter audience grew 350% and total revenue over 1,000%, according to Jillian Canning in Forbes. Among its strategic partners are the NBA, FanDuel, Wilson, and Adidas.
"The Gist's traction in the last year demonstrates there's demand for a new and refreshing voice and format for sports news, and that there's opportunity for the whole industry to grow when sports content is inclusive, accessible, and equal in its coverage of men's and women's sports," Roslyn McLarty, co-founder of The Gist, told Forbes.
Why we're a Stan: Finding a new way to tell stories that have been done the same way for over 100 years can seem daunting. But The Gist co-founders didn't let that stop them. They also focused on doing one thing really well (weekly newsletter) before increasing the frequency or adding content products.

---
​
the business of
content

​Hear what Joe Pulizzi, founder of The Tilt, has to say about an example of multiple creators banding together to develop something amazing, sending their subscriber numbers skyrocketing, in his weekly podcast, Content Inc. (It's worth the four minutes.)
In the latest This Old Marketing, Robert raves about Adobe (and a big opportunity) while Joe rants about rented land and YouTube.
​
---
​
the tilt
team

Your team for this issue: Joe Pulizzi, Ann Gynn, Laura Kozak, Dave Anthony, and Mackenzie Pippin, with an assist from Bonnie Azoulay.