Welcome to The Tilt, a twice-weekly newsletter for content entrepreneurs. Each edition is packed with the latest news, strategies, and tactics, plus inspiring creator stories and exclusive education, all to help you create, grow, and monetize better.
---
​
full
tilt

Writing Strategies Every Content Entrepreneur Needs To Know
Content creators usually write a lot.
The Tilt's 2021 survey of content entrepreneurs found 71% write blogs and 63% craft newsletters to build their audiences.
And yet, 65% of writers say their content performance is "meh" and 5% say it's bad, according to the 2021 State of Writing report by Typeset and Mantis Research. Among the struggles of those surveyed: writing consistently (32%), maintaining quality of writing over time (22%), and writing headlines (23%).
Poorly written, irregularly published, and lethargic content won't attract an audience. But your writing doesn't have to be disappointing. With these tips, you can write your path to success.
1. Forget what you learned
It's a simple fact. Forget what you learned about writing in school. Repeat after me: NO MORE 5 PARAGRAPH ESSAYS! Create content in your style that works for your audience. Stay true to you, your audience, and your content.
Start simple. Pick your topic. Pick your goal for the audience. Brainstorm ideas about your topics and goal. Draft an outline to guide your writing.
2. Write every day
It happens to the best of us – writer's block. To overcome this hurdle, write every day. Take five to 15 minutes. It doesn't have to be formal. Just get your thoughts out of your head and onto (digital) paper. The objective here is to turn writing into a habit, not a goal.
3. Readability matters
Nothing loses an audience faster than written content too long or too complex. Write for your audience like you are speaking to them. This makes the readability easier and helps develop the relationship with your audience. Use a readability calculator before publishing.
4. Get a why
Every piece of writing needs a purpose. Ask, "Why am I writing?" If your answer is because "you need to" or "to be consistent," you will have little chance at success. Ask yourself:
Is this content serving a need or want of my audience?

What would a reader take away after finishing this content?

Is this deepening the relationship with my audience?
5. Juicy headlines and hoppin' hooks
As with all writing, crafting juicy headlines and hoppin' hooks to grab an audience is easier said than done. How can you ensure they're good? Write an actionable headline using keywords your audience uses. Provide essential information in your introduction. Spice up your headline and your introduction with adjectives that generate emotions or excitement.
6. Please use that tone of voice
Developing your unique voice through writing tone reflects you and your brand. It allows your audience to connect with you on a personal level and develop a deeper relationship with them. Base it on the three Cs – culture (what does your business stand for?), community (what language does your audience use to talk or write about the topic?), and conversation (what do you want to add to the conversation?).
– Marc Maxhimer
To get three more writing strategies, read the longer version. Or get right to the full-length e-book with more how-to details, exercises, and examples.
---
Twitch Creator Builds Sims Business, Advocates for Women Gamers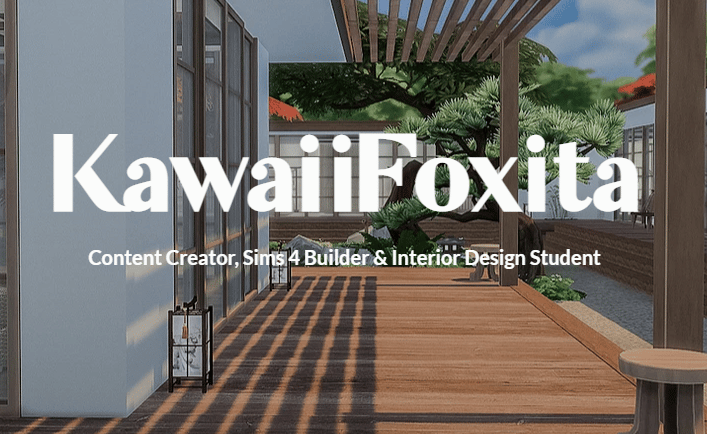 Entrepreneur: Gemma
Biz: KawaiiFoxita​
Tilt: Sims 4 builder working with custom content & realism
Primary Channel: Twitch (6.5K)
Other Channels: Instagram (1.5K), Twitter (9.5K), Discord, Patreon​
Time to First Dollar: First month
Rev Streams: Twitch livestreams, merch, brand partnerships, Patreon subscriptions
Our Favorite Actionable Advice:
Evolve your revenue:

Initially, Gemma earned her money through time-consuming custom Sims 4 builds, but shifted to more lucrative and less time-intensive streaming.

Don't let the criticism thwart you:

As a woman in gaming, Gemma has faced harassment and pushes on for herself and others through Women in Games.

Pick a platform to build a community:

Gemma found engaging with users on Twitter has been very beneficial.
Some of the Story:
When Gemma started streaming her game playing on Twitch, she never expected to turn it into a calling and a business. Now, a year after being made redundant from her job, Gemma streams four days a week, creates custom builds for The Sims 4, a life simulation game, and is pursuing a degree in interior design. (Gemma asked us not to use her last name because of online harassment.)
Gemma's first revenue model was to create and sell custom builds in Sims 4. "Initially, when I was doing commission work for art, I had a set price list, and that only changed as demand went up. It is a lucrative business if you can find the customers and keep up with the demands. However, it can be exhausting and stressful," she says.
Since she pivoted to Twitch, she's found streaming to be more lucrative. She reached Twitch affiliate status two weeks after she launched her channel and earned her first payment in the first month.
But Twitch takes a 50% cut of her streaming revenue so she's exploring other ways to monetize her content, such as Patreon, YouTube, Fanhouse, etc. "It's not as easy as people think it is," Gemma says.
"I have considered switching to YouTube to create content, but that has its own challenges. For now, I have the income from Twitch, and I have recently started a Patreon so people can subscribe to me monthly to gain access to exclusive custom (The Sims 4) content builds," she says.
Unfortunately, Gemma has found that gaming can be challenging for women. "As a woman or femme-presenting person, it's very challenging working in this industry because there is still such a strong belief that it is 'by men for men.' We face a lot of harassment, misogyny, and sexism. There are a lot of cis white men that do not want us threatening their spaces in gaming," she says.
To combat this, Gemma has taken an active approach. "I was recently made an ambassador for Women In Games, a not-for-profit organization that advocates for women within this space, because I am so passionate about changing how women are viewed. We deserve better," Gemma says. It's about standing our ground and remaining vocal on the topic, both in my stream and on social media."
"Sexism will never stop, but we must continue to push for opportunities and make it clear that we are just as entitled to the space as men are. Women belong in gaming," she says.
– Kimmy Gustafson
All the Story: To learn Gemma's best advice for content entrepreneurs and how she builds her community, check out the longer story.
​
---
​
quick
talk

Caught on … Twitter (#100Tweets)
"You don't need to know every step. You just need to know the next step!" – Jeremy Ginn
​
​
---
​
things to
know

Money
Audiences
Tech and Tools
And Finally
---
​
we're a stan for
Pat Flynn

In 2008, Pat Flynn, founder of The Smart Passive Income Online Business and Blogging podcast, was one of the many laid off during the financial crisis, ending his flourishing architecture career. After this setback, Pat looked into ways to build his own business and turned that research into a podcast.
Described by Spotify as the podcast for "online business and blogging strategies, income sources and killer marketing tips," SPI allows the audience an in-depth listen into how he and other entrepreneurs built their empires. Audio snippets like The No. 1 Most Efficient Way to Succeed on Your Business Journey and The Moment I Took the Entrepreneurial Leap are two of countless topics covered weekly.
Late this spring, Pat ranked ninth on The Richest's Top 10 Richest Podcasters of 2021, with his podcast valued at $1.2M.
Why we're a Stan: Pat took a career setback and transformed it into a successful, entrepreneurial future. Now, he takes what he's learned to help others do the same.
– Shameyka McCalman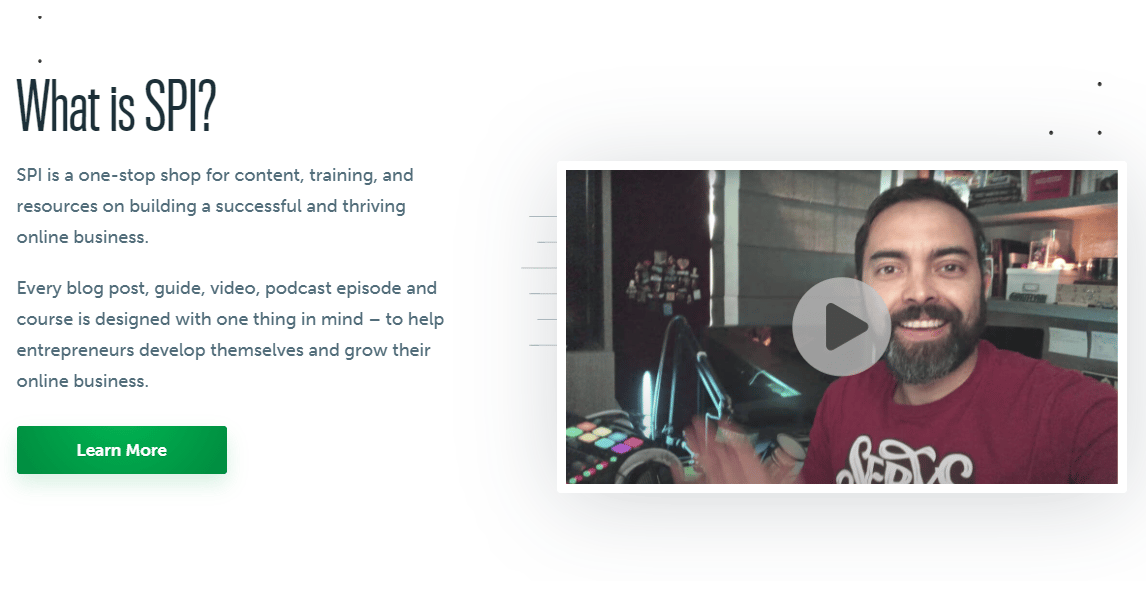 ---
​
the business of
content

In this week's Content Inc. podcast, Joe discusses Web 3.0, and if it is possible to not only generate revenue for yourself through content creation, but for your audience as well?
​
In the latest This Old Marketing podcast episode, the boys discuss The New York Times story on Li Jin (from creator economy and passion economy fame). What happens when the audience gains equity access with the content creator?
​
---
​
the tilt
team

Your team for this issue: Joe Pulizzi, Ann Gynn, Laura Kozak, Marc Maxhimer, and Dave Anthony, with an assist from Kimmy Gustafson, Shameyka McCalman, and Don Borger.
​