Entrepreneur: Alyssa Brantley
Biz: Everyday Maven
Tilt: Whole food recipes in half the time
Primary Channel: Website
Other Channels: Instagram (28.9K), Facebook (35K), Pinterest (47.3K)
Time to First Dollar: 18 months
Rev Streams: Ad revenue, sponsorships, cookbook, freelance food photo and styling, freelance content creation for brands
Our Favorite Actionable Advice:
Add a potential revenue stream as you build: Alyssa didn't think enough people would read her blog to make the addition of Google ads valuable. But she slowly grew an audience and got her first check 18 months later.
Collaborate: Alyssa connected with creators locally and in her industry. They helped her improve her photography skills, earn guest blogging links on top sites, and more.
Make time to promote: Ten years ago, Alyssa spent 90% of her time on creation and 10% on promotion/SEO. Today, she spends 90% on SEO/promotion and 10% on creation.
The Story of Alyssa Brantley (aka Everyday Maven)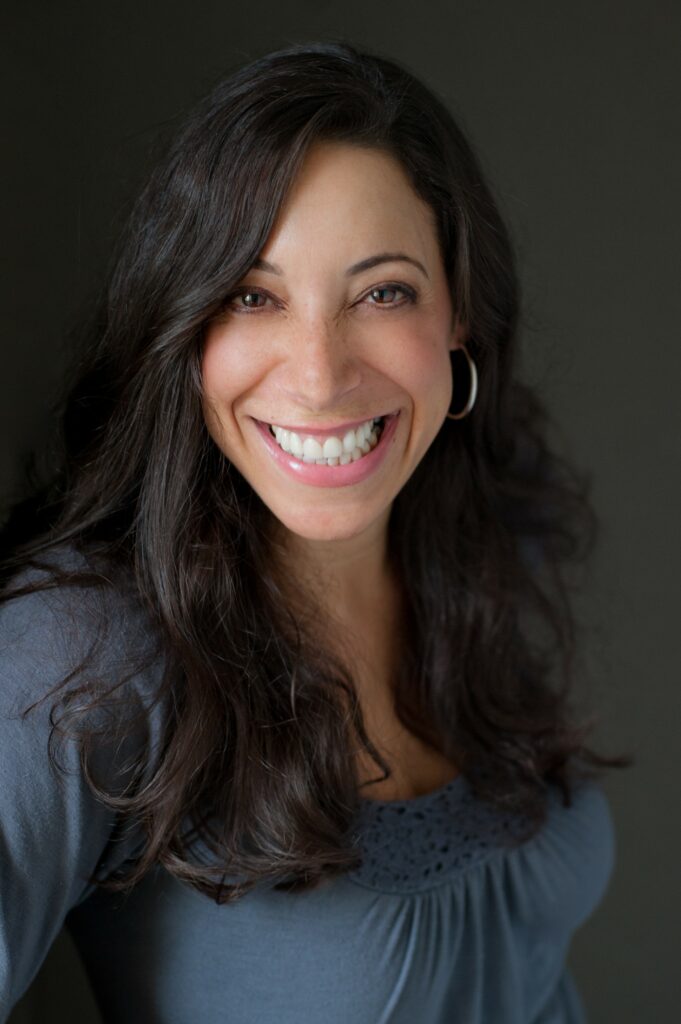 When Alyssa Brantley got the first check for her burgeoning content business, the food blogger behind Everyday Maven was afraid to deposit it. It had been more than 18 months since she added Google Ads to her website to earn revenue. 
Alyssa's goal always was to build a business that allowed her to jump off the corporate track and into a more flexible schedule to stretch her writing and creativity skills and still earn the same income.
But when she started the blog, Alyssa, who has a graduate degree in commercial design, wasn't so sure of its appeal. She had resisted her husband's suggestion to put Google ads on the site because nobody read the blog. They would come, he told her. And he was right. They did, and that first check from Google was proof.
"I remember thinking, 'This is a scam. I got a scam check," Alyssa says. "And he was like, 'This is real.' … It was in that moment, it clicked. I [realized] I could do this."
.@EverydayMaven knew she could make a go of her blogging career when she received her first revenue check from Google ads 18 months after she added them to her site. #ContentEntrepreneur
Click To Tweet
Today, Alyssa continues Everyday Maven, which she launched in 2011, and recently authored The "I Don't Want to Cook" Book. Over the years, dramatic changes in the way content gets noticed forced big shifts in Alyssa's business strategy. But she says she wouldn't change anything.
"The most important thing to me has always been to own my own time," she says. "And I am 100% on my own schedule and own my own time, and I can give the time to my kids that I want to give … That has been invaluable."
Frequent diner turns home chef
Alyssa grew up in a foodie household – her mom attended culinary school when Alyssa was young – but she stopped cooking as an adult. Alyssa and her husband lived a busy urban lifestyle, eating out many nights every week. But that on-the-go life was impossible to maintain with the birth of her first son. And she wanted to lose some baby weight too.
Alyssa joined Weight Watchers but found she didn't like most of the food on the plan. She started cooking again, with an emphasis on fresh and healthy ingredients. On Everyday Maven, she shared her own recipes for other Weight Watchers members, building an audience of the program's followers. After Alyssa lost weight, however, she realized she didn't want to build her business around a diet.
"When I started to develop a large audience, I didn't feel comfortable talking about diet," she says. "What's healthy for one person may not be the best for somebody else."
Everyday Maven shifted to focus on recipes featuring healthy whole food ingredients. Even while caring for a newborn, Alyssa found time to devote to her blog. Her son was an "epic sleeper," she says, who napped most of the afternoon. A cross-country move to Seattle took her away from friends and family on the East Coast. (She had left her corporate job while she was pregnant.)
"Every day, I had this window of time; I was totally alone," she says. "My husband was out, and I just poured all that time into Everyday Maven. And then, at night, after I would put him down, I would get on the computer for another few hours … and just start building this thing."
While her son slept, Alyssa Brantley worked on building her @EverydayMaven #ContentBusiness. #CreatorEconomy
Click To Tweet
Collaborations boost business
The content landscape was different than it is today. A decade ago, creators didn't use social media or SEO to gain readers' attention. Instead, they focused on connections and community – getting links on other blogs or placement in publications.
Alyssa focused her efforts on growing her own network – collaborating on content with other food bloggers and connecting with them through events in Seattle, online, blogging conferences, and media trips.
Those connections helped her hone her skills and grow her base. In Seattle, she connected with a photographer who helped her fine-tune her food styling and photography skills. Through a project with a blogger she met online, Alyssa improved her recipe-writing skills. And she even reached out to the top food bloggers, asking to write guest articles for their websites. Most agreed.
"I really feel like the food blogging community lifted each other up," she says. "I wouldn't say it's necessarily like that now as much. It's much more cutthroat. But, back [in 2012], it was definitely like we are a community."
Today, the focus is less on networks and more on SEO and social media. "Nothing else really matters unless you have a very, very large built-in audience," she says. "So, it's a totally different industry and totally different business."
Building a business today isn't as much fun for Alyssa. Instead of just recreating an amazing dish she had on a date night, she now has to figure out which phrase is most popular for smoked chickpeas to play the search game. She spends a lot of time analyzing spreadsheets with SEO stats. "I would say the first five years was 90% creation and 10% promotion," she says. "Today, it's 90% SEO and promotion and 10% creation."
Content creators today need to spend 90% on SEO and promotion and 10% on creation, says @EverydayMaven. #CreatorEconomy
Click To Tweet
Uncover every revenue stream
Alyssa has been strategic about finding new revenue streams.
She didn't enter sponsored relationships until 2014. A four-year relationship with Pacific Foods, the maker of high-quality stock and broth, was a turning point for her. "Because of that relationship, so many other brands and companies were like, 'We want to work with you,'" she says.
She developed other long-term partnerships, learned how to refine marketing campaigns across verticals, and uncovered more revenue streams. She gets paid to create a recipe based on a particular sponsor and share it on her website. But, beyond the content on her blog, she also negotiates with the brand for the rights to include her recipe on their food packaging.
"There are so many more revenue streams behind the scenes," Alyssa says. "And I would leverage those relationships to get more partnerships."
With the emphasis on SEO and social media, she's flipping her business relationships to find even more opportunities for growth. While continuing to work on her blog, she also creates content, photography, and video for corporate clients. "It has nothing to do with my website … but it also is another stream of income," she says. "I can have different ways of generating income that don't have me just relying on social media or SEO."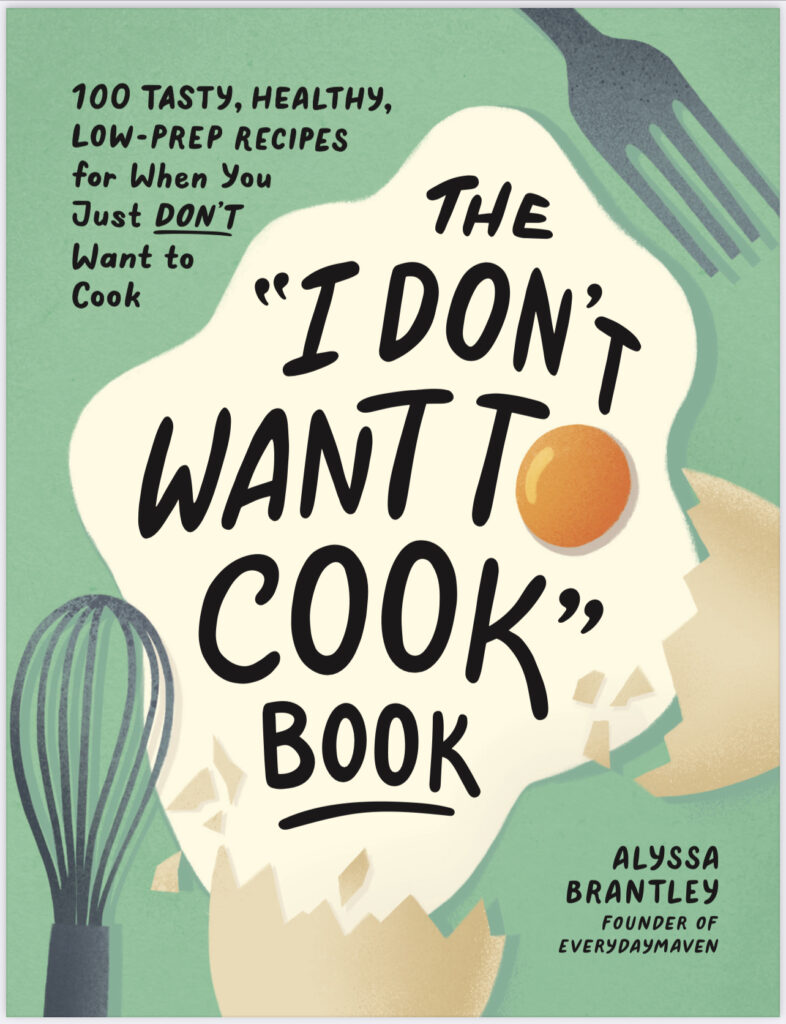 And then came the book project. The "I Don't Want to Cook" Book, which lets readers "get away with the bare minimum while still getting food on the table," came out in July. "The book really has reinvigorated my creative sense," Alyssa says. "And I feel so grateful for that … I felt so creative. And I really realized how much of that had been kind of squashed by this social media and SEO-dominant business model."
The future has a lot in store for Alyssa and Everyday Maven. There's the option to write another book, and she's developing a line of kitchen products. "I see myself with the website and with the readership but giving people content that is very useful for them and also giving them tools that they can use to make some of those things," Alyssa says.
Advice for content entrepreneurs
For newbie creators, Alyssa has a few tips:
Consider your strengths
New content creators should focus on social media and SEO to be successful. If your content tilt lends itself to living their personal lives online, go all in on social media. If you have a capacity for analytics and desk work, become an SEO expert.
Stay current
The food blogging business has evolved dramatically since Alyssa entered the scene. It's critical for any creator to stay current in their industry and on content-related trends. "Know what's happening in the industry," she advises.
Connect
Creators should still focus on building relationships – in your local community or your content niche. Those connections have made all the difference in Alyssa's business. Friends and colleagues can help each other out and lift each other up, she says.
"I couldn't have gotten some of the partnerships that have been so lucrative," she says. "I've had partnerships that have earned me six figures in one year. And if I didn't have the capacity to take magazine-worthy photos, I would have never gotten those partnerships. They would have taken somebody else."
Every Tuesday, The Tilt newsletter profiles a content entrepreneur. Subscribe today, so you never miss the inspiration and practical advice.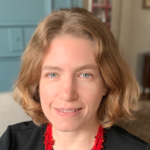 Sarah Lindenfeld Hall is a longtime journalist, freelance writer, and founding editor of two popular parenting websites in North Carolina. She frequently writes about parenting, aging, education, business management, and interesting people doing remarkable things.