Welcome to The Tilt, a twice-weekly newsletter for content entrepreneurs. Each edition is packed with the latest news, strategies, and tactics, plus inspiring creator stories and exclusive education, all to help you create, grow, and monetize better.
---
Features in this issue (view online):
​
---
​
full
tilt

How to Calculate ROI for Content Entrepreneurs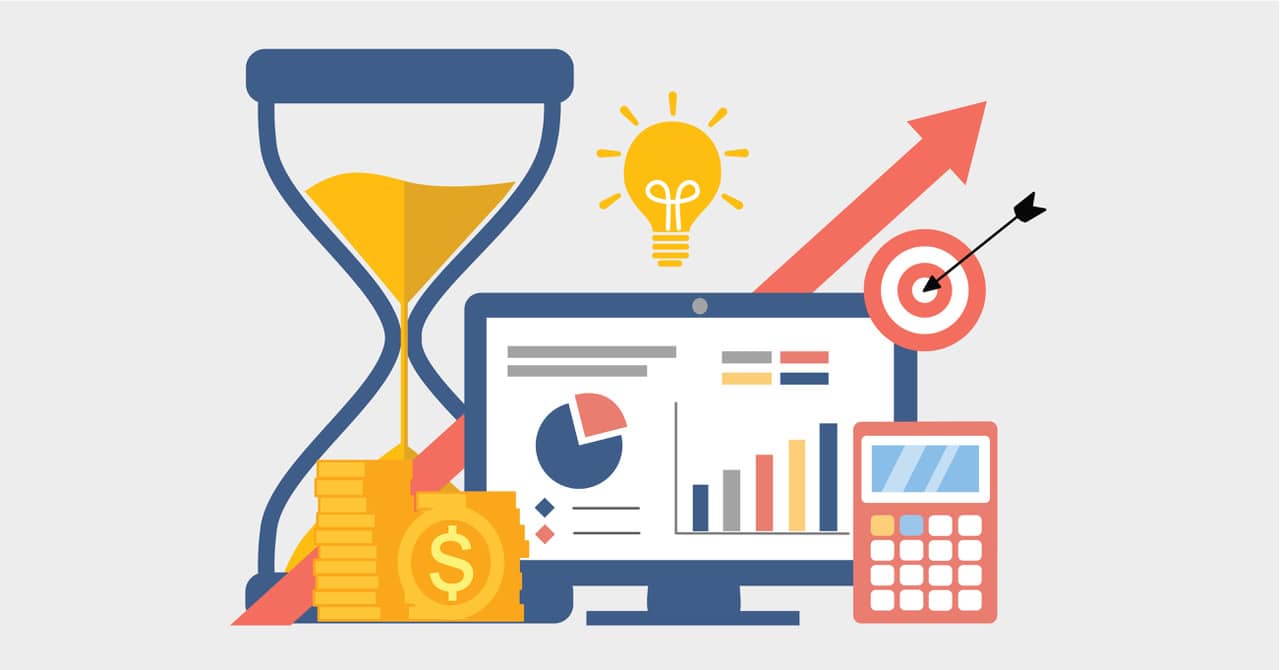 It can be hard to find motivation in the business numbers – especially early on when it feels like the needle barely, if ever, moves.
But you do have numbers, and they do have value. Every download of a video or podcast. Every publication of a blog post or newsletter.
Let me introduce your new best friend: return on investment (ROI).
Tilt Advice
I secured my first paid subscriber ($10 a month) after 73 days operating my podcast. Using that data, I estimated my immediate and year-long ROI assuming the same small growth.
Using this relevant financial modeling article, which gained more credibility when cited by subscription giant Patreon, I learned an active Patreon subscriber retention rate is 13.1 months.
That estimate isn't a perfect comparison since I use Ko-Fi, not Patreon. Still, I am comfortable estimating my current subscriber is worth at least $120 over the lifetime of their subscription – $10 a month for 12 months.
Now, let's assume I see the same performance and create the same output for the year (73 days in operation multiplied by 5 = 365 days). My annual calculations would be:
Audience ROI: total revenue divided by total downloads (or views, etc.)
$10 revenue / 232 downloads = $.04 per download
Content ROI: total revenue divided by total content pieces
$10 revenue / 8 content pieces = $1.25 per content piece
Time ROI: total revenue divided days in operation
$10 revenue / 73 days in operation = $0.14 per day
If I keep on the same pace, next July, I will have earned 52 cents per download, $15 for each content piece, and $1.37 for each day of operation.
Of course, I expect my growth will be greater than one new paid subscriber every 73 days. As my podcast library grows, it offers more listeners an opportunity and reason to subscribe – driving up my total revenue.
I use my ROI calculations as a tangible motivation to keep moving forward.
– Ashley Stryker
To see her calculations for her current ROI, get a tracker to help calculate yours, and more, read the full story.
​
---
$TILT Coin Referral Contest
Thanks and kudos to all who took place in our $TILT coin referral contest. We love you more than chocolate sprinkles!
Congratulations to our top prize winner, Brian Limoo with over 100 referrals! He will be receiving an additional $200 USD of $TILT coin or the option for a newsletter shout-out, along with his normal referral rewards.
Second place prize goes to Joe Waters. He has scored a bonus $50 USD of $TILT coin.
We appreciate you! Be on the lookout for more opportunities to earn $TILT (and be sure you don't miss a thing by joining our Tilt Discord server).
---
​
content entrepreneur
spotlight

TikTok's Favorite Architectural Designer Found Inspiration in Her Own Upbringing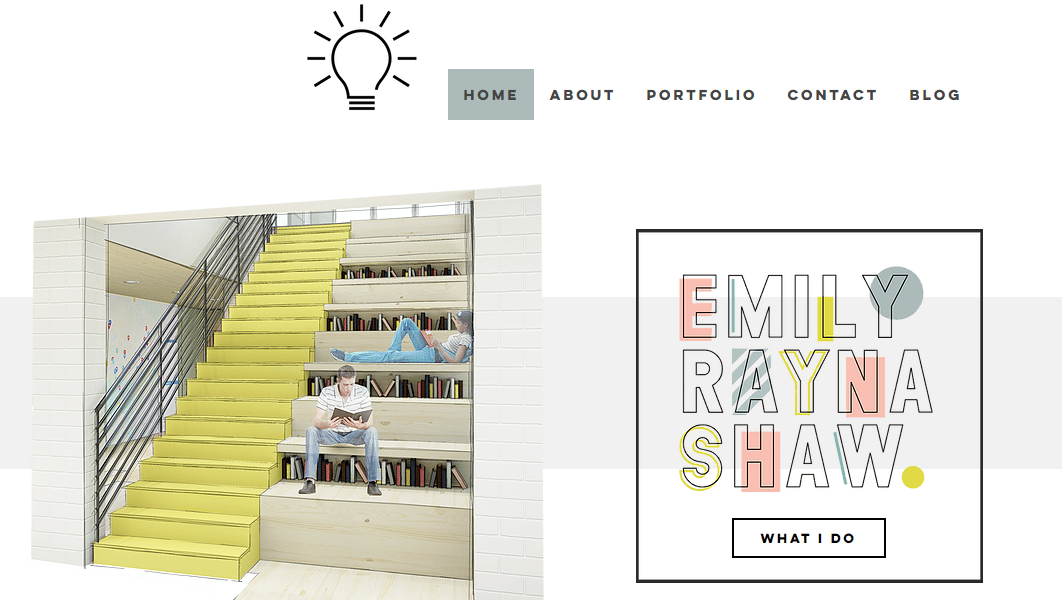 Entrepreneur: Emily Shaw
Biz: EmilyRayna​
Tilt: Frugal, creative interior redesigns
Time to First Dollar: Between 6 months and 1 year
Channels: TikTok (4.5M), YouTube (127K), Instagram (148K)
Rev Streams: Brand sponsorships, TikTok creator fund, YouTube AdSense, direct clients
Our Favorite Actionable Advice:
Narrow your niche:

Emily isn't making videos on TikTok about interior design. She's focused on DIY projects that can be done on a tight budget.

Pick the platform you do best:

Not a fan of long-form content, Emily centers her work on TikTok, and an audience that prefers short videos.

Don't fake it:

Resist any temptation to fictionalize for the sake of good content. Be true to your work, and your audience will respond more positively.
– Kelly Wynne
Learn the surprise project that led her to tweak her tilt, how she operates, and more, check out the story.
Know a content creator who's going full tilt? DM us or reply to this email.
---
​
quick
talk

Caught on … Twitter​
"The best way to grow your Twitter following is to be consistent. Tweet and connect every day." – Madalyn Sklar
​
---
​
things to
know

Money
Audiences
Tech and Tools
And Finally
---
​
we're a stan for
Nick Kolcheff

From an early age, Twitcher Nick Kolcheff has always had a soft spot for gaming. After a helpful tip from a friend, Nick, better known now as Nickmercs, began streaming his gaming sessions. Today, Nick plays Fortnight, Apex, and Call of Duty: Warzone for his 6.2M subscribers. And this April, Nickmercs made $1.7M, coming in first place on a Dot ESports high-earning gamers list.
Why we're a Stan: Nick realized his passion for gaming could become content that an audience wanted to pay to watch it.
– Shameyka McCalman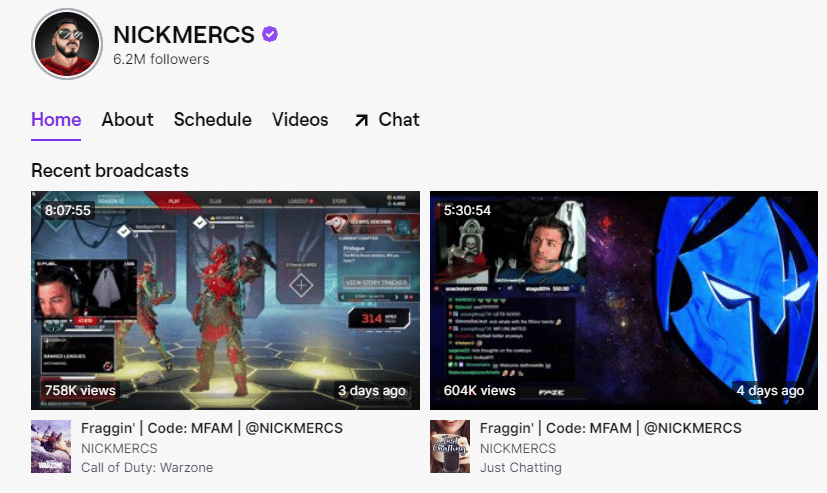 ---
​
the business of
content

​
---
​
the tilt
team

Your team for this issue: Joe Pulizzi, Ann Gynn, Laura Kozak, Marc Maxhimer, and Dave Anthony, with an assist from Kelly Wynne, Shameyka McCalman, and Don Borger.