​

Welcome to The Tilt, a twice-a-week newsletter, for content creators who want to be or already are content entrepreneurs. We talk aspiration, inspiration, revenue, audiences, tech, trends, and more to help your content business thrive.
---
full
tilt

​
Is the Seduction of Substack, Medium and Revue Worth It?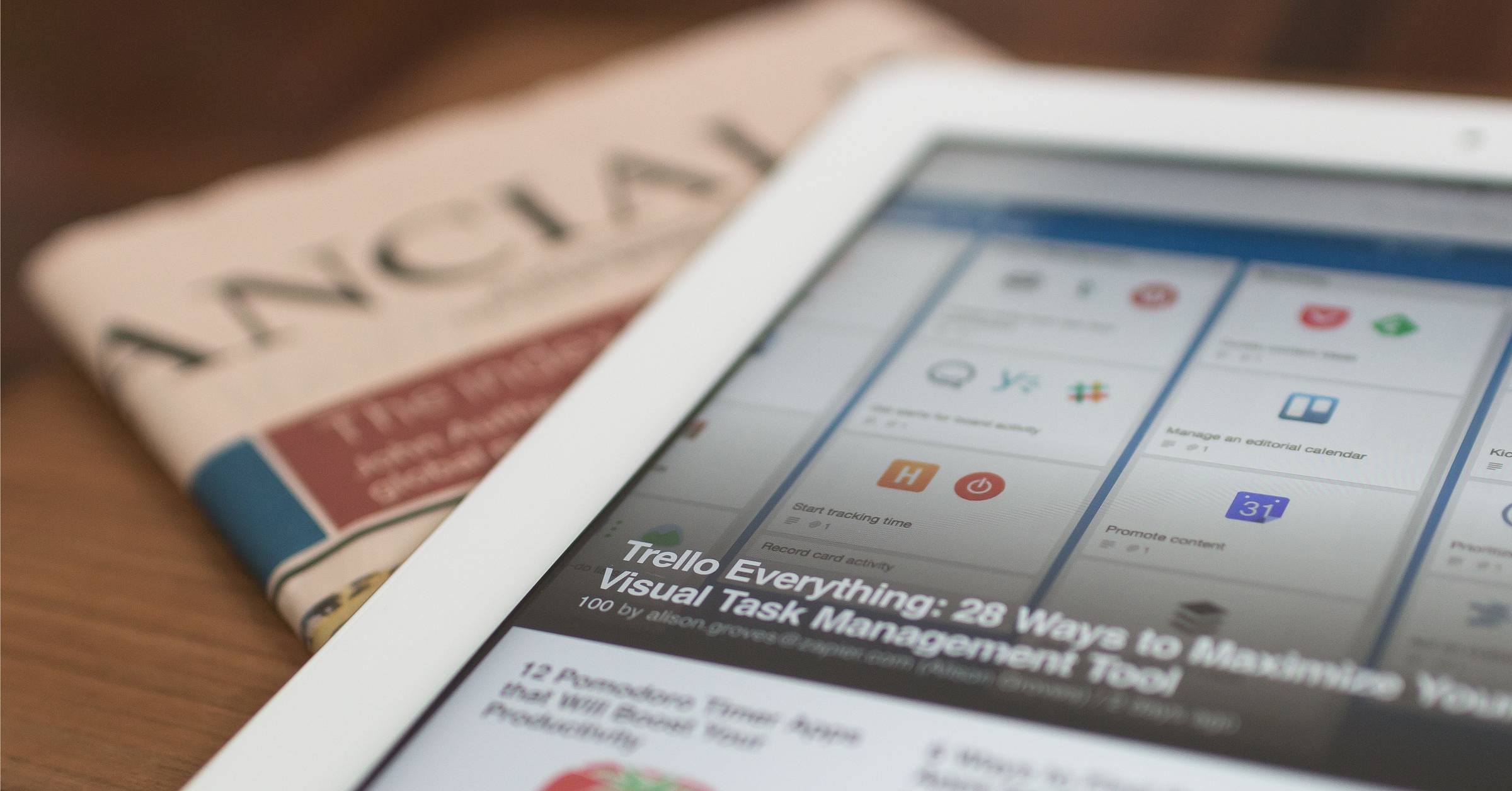 What's the news? Growth is ahead for publishing platforms. Substack is raising another $65 million round of capital. Earlier this year, Twitter entered the newsletter platform business with its acquisition of Revue (no price disclosed).
Plus, Medium announced its buyout offer to its editorial team in favor of increased support for independent content creators.
Why the tilt up in 2021? In short, more content creators want to make money and be their own bosses. That has platforms like Substack, Twitter's Revue, and Medium expecting bigger dollar signs.
Think about the numbers. Since 2008, announced newsroom layoffs totaled almost 90,000. And those numbers pale in comparison to the explosion of the content creator community, which some estimates put at 2 million professionals – and millions more wanting to earn revenue.
Are these publishing platforms good for content entrepreneurs? Yes and no. If you're just beginning a business, Substack, Revue, and Medium can be good places to start. They let you own your audience (email lists). That's a lot better than social media platforms, like Facebook, Instagram, TikTok, etc. You can't even access your fans and followers outside their networks.
If your content business is in the growth stage, these platforms aren't the best choice. They can change their business models and operating agreements. (Remember, they must serve those investors and shareholders first.) It's better to grow your content business on owned platforms you fully control – where you really control your business model and all that accompanies it.
What should every Substack, Revue, or Medium writer have? An exit plan. If you opt for a third-party newsletter publishing platform, make sure to prepare now for your future departure. In the short term, regularly save your data – email lists, content, analytics – to your computer or cloud server. For the long term, identify the milestones to hit before you leave the platform in favor a fully owned content business model.
Anything else to know? In recent weeks, Substack has faced some criticism from people who think it isn't as editorially neutral as it says. You can read about it in this TechCrunch piece.
– Ann Gynn
Find out what the new investments and offerings at Substack, Revue, and Medium could mean for writers and get more of the story in this longer version.
---
​
Dice Goblin Makes Great Roll on YouTube

Entrepreneur: Ryan Brainard
Biz: Rybonator​
Tilt: How-to videos for Dungeon & Dragons' dice and other game pieces
Channel: YouTube Subscribers: 146K Total Views: 12M
Money Business: $200 or so pre-2019; now full-time career
Rev Streams: YouTube ads, Amazon affiliate links, Patreon, sponsor deals
Marketing Mix: Rybonator operates Dice Goblin Discord (2.3K) and sometimes posts on Twitter and Instagram; "I'm trying to get better about that."
Inside Track to Success:
Be responsive. It's a differentiator.

"I made sure, for that first year, I replied to every single comment that came through … I can't do that as often because there are so many comments. But whenever I post a video, I'm available for four or five hours to answer every comment that comes in."

Chronicle successes AND failures.

"Seeing other people struggle with this too is super helpful and more motivating than someone doing amazing things."

Don't go for every dollar.

He's turned down sponsorships that didn't align with his platform. "They had nothing to do with what I'm doing. I've had viewers say that they really appreciate that and respect that."
Some of the Story:
Ryan enjoys playing Dungeon & Dragons to get away from digital distractions. Whenever he plays a new character, he gets a new set to match what he thinks that character might look like. He wondered if he could make the dice instead of buying them. Content entrepreneur Peter Brown, the self-dubbed "geek with a full set of power tools," who hosts Shop Time on YouTube (792k subscribers), inspired him to try.
"I looked to see if there were guides (on making your own dice.) When I started, there was just zero," says Ryan, who some in the D&D world would call a dice goblin because of his affinity for the pieces.
Ryan had found a possible content niche that needed filling and Rybonator was born. His first dice-making video garnered just 2,000 views. He tried again, launching D&D creation videos every month or two until August 2019 when his feature on sharp-edged gem dice went big.
It's been watched more than 1 million times. Now, he typically posts about two videos a week on YouTube (length depends on how intricate the dice-making process is) and operates Rybonator's Dice Goblin Discord (2,300 members).
– Sarah Lindenfeld Hall
All the Story: To learn more about Ryan, the content entrepreneur, and Rybonator, the content business, check out this link to Sarah's longer story.
Know a content creator who's going full tilt? DM us. Old school? Email ann@thetilt.com.
---
​
quick
talk

"The fact is people rarely remember the details. But they will remember how something made them feel." –

Scott McKain

​
---
​
things to
know

Money
Audiences
Tech and Tools
And Finally
---
​
we're a stan for
valkyrae

Game Awards' 2020 Content Creator of the Year Rachel "Valkyrae" Hofstetter is the first female signed by the esports org 100 Thieves. A former GameStop employee, she started her content biz sharing her love for gaming on Instagram. By 2018, she actively streamed on Twitch and YouTube. In 2020, she signed a contract to stream exclusively with YouTube Gaming, where she's amassed over 3.2 million followers and uploads videos almost daily.
Want to know more of her story? Watch her Google herself and answer the questions a lot of people want to know – from her income ("I make enough to live comfortably and to donate to others") to her home city (Los Angeles) and everything in between.
---
​
the business of
content

Are Creator Coins a Thing for Content Entrepreneurs? Hear what Joe Pulizzi, founder of The Tilt, has to say in his weekly podcast, Content Inc. (It's worth the four minutes.)
Have three more minutes? Find out why Joe says you should run away from Facebook's Content Creator program.
LinkedIn & Spotify are joining the social audio wars with Clubhouse. Hear Joe & Robert Rose fight about it on the latest episode of This Old Marketing.
---
​
flex your
tilt

We're launching this feature soon. But we need your help. Let us know who to feature (self-nominations are encouraged). Use #TheTilt. DM us. Or email Ann@TheTilt.com.
---
​
Your team for this issue: Joe Pulizzi, Ann Gynn, Laura Kozak, and Dave Anthony with assist from Sarah Lindenfeld Hall
​
​
​
​