Welcome to The Tilt, a twice-weekly newsletter for content entrepreneurs. Each edition is packed with the latest news, strategies, and tactics, plus inspiring creator stories and exclusive education, all to help you create, grow, and monetize better.
​
---
​
full
tilt

Affiliate Marketing Brings Big Revenue to Content Creators Who Build Big Audiences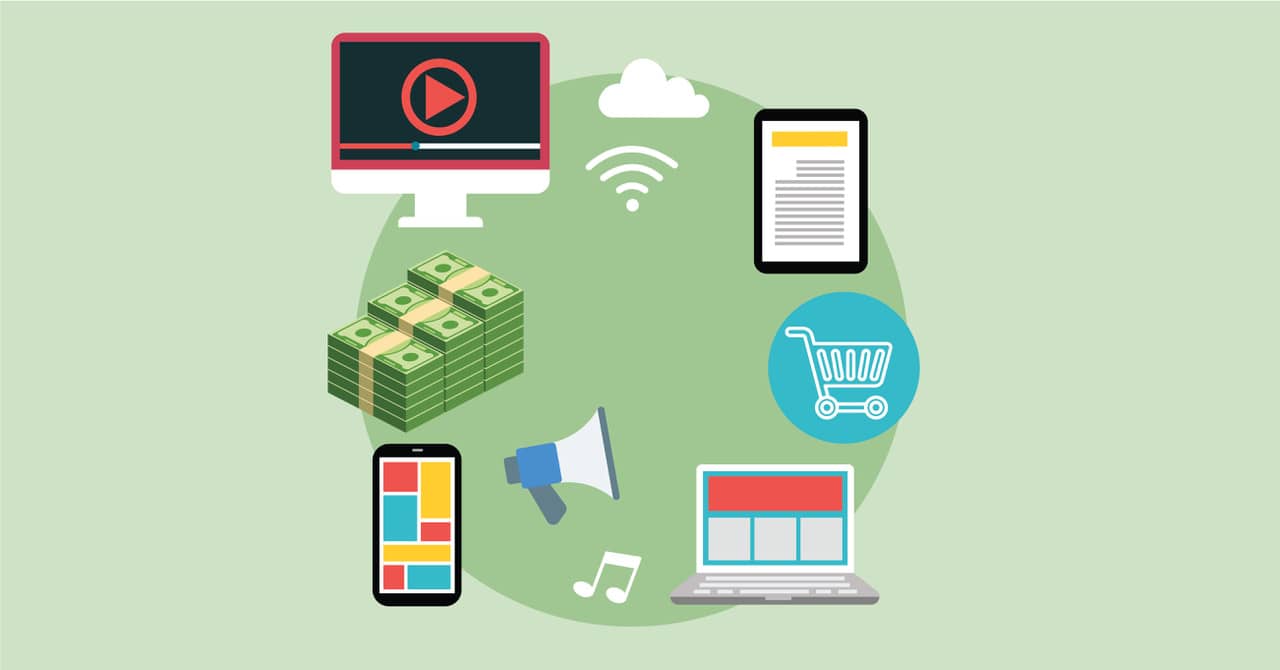 "Make money while you sleep."
It sounds like a too-good-to-be-true scam. But content entrepreneurs frequently use passive income streams in their business.
One of the most popular is affiliate marketing. A third party pays a commission to a creator or influencer any time a shopper uses their unique link to purchase products or services from that company.
Affiliate marketing isn't new. In 1994, Zac Johnson participated in the BuyWeb program created by CDNow, a company that sold CDs and tapes. In the nascent days of the public internet, other site creators could include a referral link to CDNow and earn money every time someone used it to buy a CD or tape and have it shipped to them.
Affiliate marketing has come a long way. Today, over 80% of brands have some type of affiliate marketing program. It's a great way for them to reach established audiences through someone those readers, viewers, or listeners trust. By 2022, the industry is expected to spend $8B on affiliate marketing.
Audience-focused content creators are key players in that market. For example, a blogger can post about the best travel essentials and link their recommendations to the brand's commerce page. Likewise, a beauty-focused Instagrammer could ask viewers to swipe up to see an affiliate marketing link to related industry products. (Disclosure of the relationship is a must to keep audience trust.) In return, the blogger earns a percentage of what their reader spends.
Affiliate marketing often is one of the top revenue streams for content entrepreneurs. PayScale reports the average affiliate marketing annual income is $51K, with the bottom 10% earning $37K and the top bringing in $71K.
Tilt Advice
Yes, you can make money while you sleep. But that doesn't mean you can sleep on the job. It takes hard work to build and grow an audience that will attract brand interest. And you can't stop; you have to strategically plan how to incorporate those affiliate links into your content business.
To participate in affiliate programs, you need to apply. In umbrella-organized affiliate programs, you also may need to apply to the individual brands within the program. The application forms typically ask about your site, audience size, unique visitors, and total views per month. Most programs have minimum thresholds for audience or views before they accept the creator.
Once you get approved, you can use their affiliate links and start earning commissions. If you get rejected, you can always ramp up your blog and social platforms and reapply.
Here are a few of the most popular programs:
It isn't easy, but if you work hard to build, grow, and engage your audience, affiliate marketing could become a great revenue stream for your business. And that will help you sleep easier at night (while you make money too).
– Bonnie Azoulay
To learn how one blogger does affiliate marketing and how much it brings in, read the longer story.
​
---
Self-Described Gay, Black Martha Stewart Finds Big Business in GIFs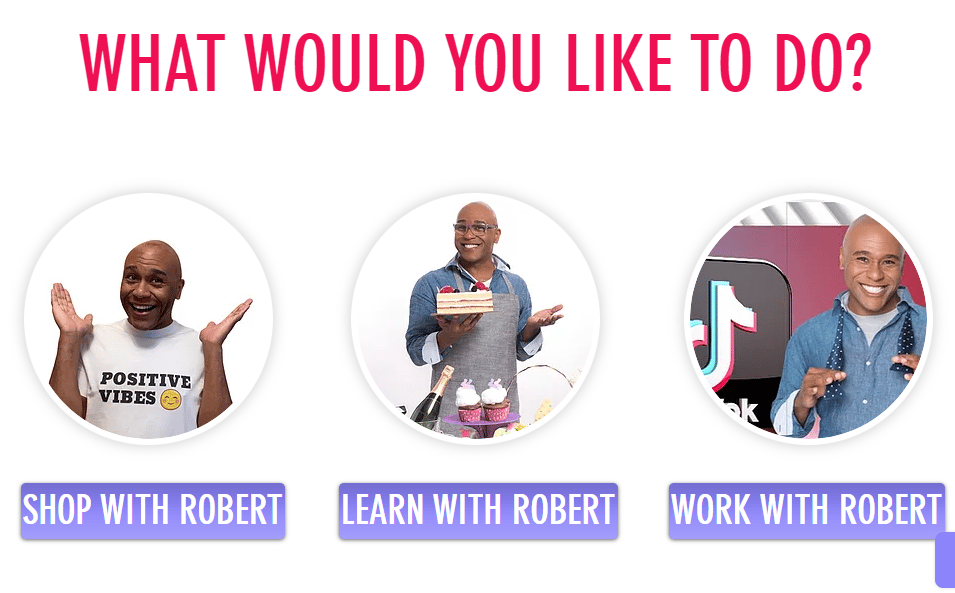 Entrepreneur and Biz: Robert Blackmon​
Tilt: Self-described gay, Black Martha Stewart
Primary Channel: Giphy (1.4K GIFs; 7.9B views)
Other Channels: TikTok (1.4M), Instagram (23.1K), Twitter (22.2K), Facebook (18K), YouTube (1K)
Rev Streams: GIF licensing, sponsorships, book sales, speaking engagements, merchandise, YouTube, TikTok
Our Favorite Actionable Advice:
Find a fresh format:

GIFs aren't a new format, but it's a fresh twist to turn it into the largest revenue stream for a content business. You don't always have to follow mainstream practices.

Get expert input:

Robert relied on the advice of his marketing and social media manager for her opinion about GIF creation.

Stay connected:

You'll likely come across similar needs as you grow your business. It makes sense to stay in touch with partners who have provided quality services.
Some of the Story
Over two decades ago, Robert Blackmon quit his full-time job and turned himself into a brand — the gay, Black Martha Stewart as he calls himself today.
He offers expert advice on everything from fashion to health, fitness, home, food, entertainment, and how-tos for living your best life. But his GIFs are what has set him apart as a content entrepreneur.
​
He's created over 1.4K of those short, soundless pieces of animated content that have been viewed more than 7.7B times. Robert says he has one for every occasion and creates new ones each week. He attributes a large part of his income to his GIFs through licensing, sponsorships, and contracted requests.
While Robert may come across as a self-made man, he has staff support. In fact, the mastermind behind launching his GIF business was his head of marketing and social media manager.
​
"Amanda (Cee) started all of these shenanigans about six years ago. I completely hold her responsible because she is my mentor. I was looking for someone to manage my direction. I didn't think that I could afford her because I was really not even a mom and pop. I was just the pop at the time. But a friend of mine had worked with her and said, 'I have somebody, and she's the best. But she's not cheap,'" Robert remembers.
It turns out that the partnership with Amanda has been the best thing for Robert. "I don't believe that you need to spend necessarily a lot of money to impress people but do spend money where you can wisely allocate it," he says. "She's been the best money ever spent because what she's done for me is she has opened my eyes to what's possible.
"I didn't even know the things that I can now do were possible if it weren't for her. She pushes me in directions where she knows my talents are, but she also was that kind of person that says, 'Don't waste your time with that because it's not worth your time.'"
– Kimmy Gustafson
All the Story: To learn Robert's advice for content entrepreneurs, check out the longer story.
---
​
tilt
shout-out

Shout out to PrimoStats!
Are you tired of grabbing outdated statistics from roundup posts? PrimoStats is a searchable database of curated marketing stats. This easy-to-use tool helps marketers and writers add credibility to their content — without wasting hours on Google.
Get the latest stats and save time. Try PrimoStats for free.
​
---
​
quick
talk

Caught on … Twitter
"If content 'going viral' is your overall goal, you're doing content wrong."
– James Tennant
​
---
​
things to
know

Money
Audiences
Tech and Tools
And Finally
---
​
we're a stan for
Baddie Winkle

Helen Van Winkle, aka Baddie Winkle, found her way onto her 3.4M Instagram feeds after posting a photo of herself in a brightly colored Grateful Dead T-shirt and matching socks decorated with pink marijuana leaves.
In an interview with Money CNN, the 93-year-old said her great-granddaughter "would come home from school every day, and she would say, 'Gram, come look, you're up 20,000 today.' I mean, it just kept going."
She became a fashionista. As she told Repeller, "I got to be an Instagram whatever-I-am. I did start wearing different clothes, younger clothes. And it was so much fun that I started wearing them all the time."
After gaining popularity online, she's traveled for appearances at events in Los Angeles, Las Vegas, and New York and connected with other well-known fashion and lifestyle influencers. This year, she even made Insider's list of 13 Inspiring Influencers Over 60 You Should Be Following. As of six years ago, Winkle was making up to $5K for every sponsored post.
Why we're a Stan: Helen didn't let age get in the way of her expressing her style online. As she gained popularity, she doubled down on the fun fashion and turned into a content entrepreneur.
– Shameyka McCalman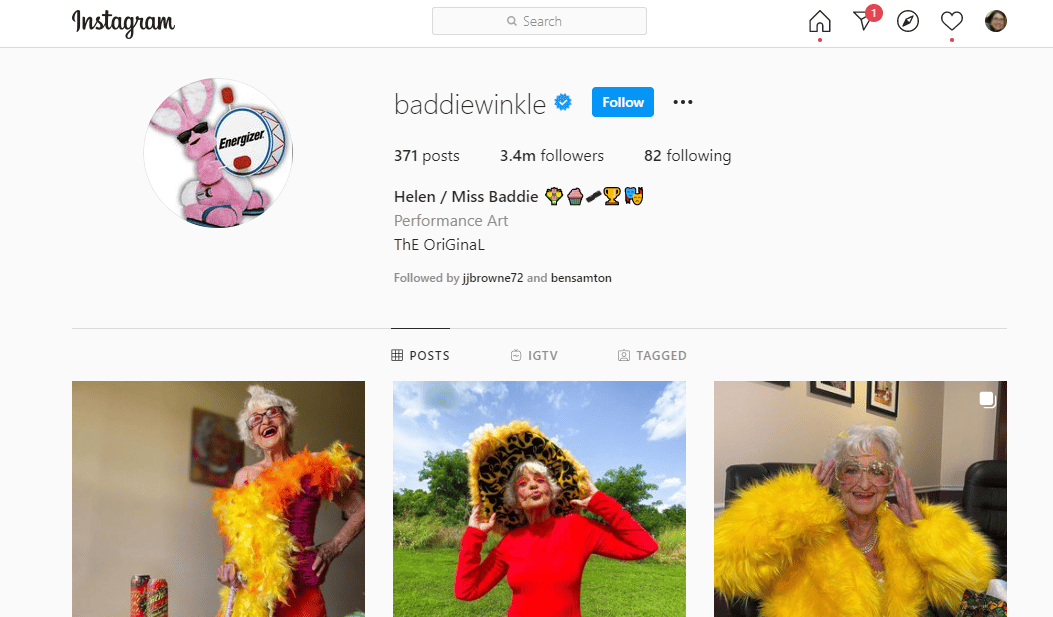 ---
​
the business of
content

In this week's Content Inc. podcast, Joe discusses if a new business model for content entrepreneurs is upon us. Well … maybe. It's possible that new community-first models are superior to Web 2.0 models of the past.
​
In the latest This Old Marketing podcast episode, Joe and Robert talk about the audience land rush, with Intuit leading the way. Oh … and more about NFTs, the good and the bad.
​
---
​
the tilt
team

Your team for this issue: Joe Pulizzi, Ann Gynn, Laura Kozak, Marc Maxhimer, and Dave Anthony, with an assist from Bonnie Azoulay, Kimmy Gustafson, Shameyka McCalman, and Don Borger.
​