Welcome to The Tilt, a twice-weekly newsletter for content entrepreneurs. Each edition is packed with the latest news, strategies, and tactics, plus inspiring creator stories and exclusive education, all to help you create, grow, and monetize better.
---
full
tilt

Content Creators Must Focus on One Channel to Grow a Sustainable Business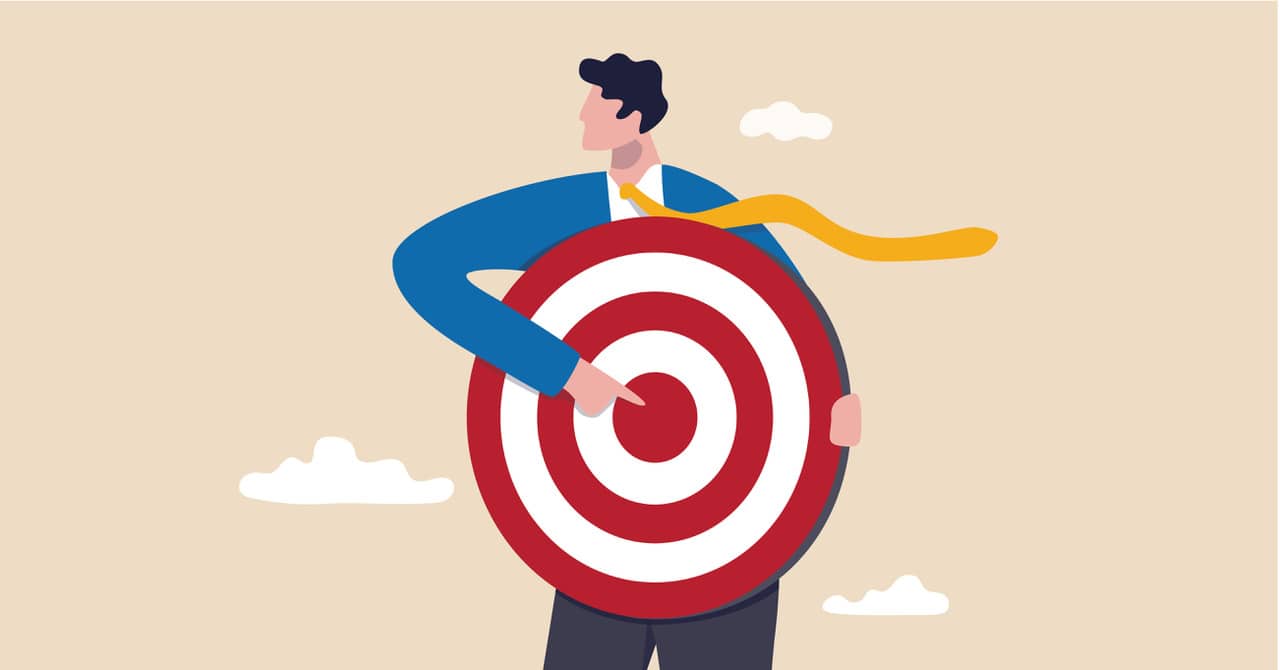 Two troubling statistics popped up in The Tilt's recent Unconventionals: 2021 Benchmark Study of Content Entrepreneurs:
65% say they don't worry about getting deplatformed and losing their audience.

72% don't operate a single-channel content business.
Why are those concerning results? Because they indicate a lack of awareness or appreciation of problems that could thwart long-term content business success.
Let us explain.
The reaction to deplatforming troubles us because so many content entrepreneurs rely on third-party platforms. In our recent survey, respondents said they use Facebook (76%), Instagram (66%), LinkedIn (60%), Twitter (51%), and YouTube (47%).
Thus, those social media platforms control at least some of the content entrepreneur's business. And since they are for-profit businesses, their goal is to make money for their owners, not the creators. They can change the rules any time they want to make a more profitable business regardless of the impact on creators.
The second troubling stat was that 72% of content entrepreneurs don't operate a single-channel business. That's particularly concerning given the pre- or early revenue status of those surveyed (57% for those who do it full-time and 93% for those who do it part-time).
A multichannel strategy is a smart (and necessary) move for mature content entrepreneurs. It's a big mistake for beginning content entrepreneurs who should learn to walk before they try to run. Early-stage content entrepreneurs must invest all resources to grow and sustain a single channel before diversifying.
Tilt Advice
Here's a simple exercise. Look at two things: (1) your goals for the business and (2) your target audience.
What do you want to do in and to come from this business? List all the channels that could support that vision. Rank them in order based on your interest and goals. (Be realistic too. If you're not interested in creating short videos, for example, TikTok shouldn't be at the top of your list even though it might be "good for business.")
Who is your target audience? Where do they live online? What channels are they already using to get content related to what you want to create? List the channels. Do a little research to see which of those vehicles resonate best with your target audience. Compare your audience list with your business goal list to identify a good match.
Don't just look for the biggest numbers. Like Matt Hobbs of Puppy Songs, you may find the truly interested audience engages through the less popular channels.
Or maybe you look at the research and see the chance to be a first-mover like Hasan Piker. While his audience was on Twitch, he launched a new topic – politics – to the livestreaming platform.
We're big fans of making the primary channel one that you own and control (see deplatforming issue above). In the content game, those channel options include blogging, e-newsletters, online courses, podcasting, or even live events. That's how bloggers The Mom Trotter and Sassy Spoon have done it.
Of course, making your primary channel a third-party site can work too. Just ask Spencer X, whose beatboxing TikTok content found an audience of over 53M and became one of the top-earning stars of the channel.
If you choose this third-party route, though, plan now how you're going to move your core audience to an owned channel and avoid the business-killer deplatforming could bring.
As you build out your single-channel strategy, don't give up too quickly. It will take time. In our research, we found content entrepreneurs averaged nine months to see their first dollar and 26 months until they earned enough revenue to support one person. As YouTuber Miles Beckler says: "You feel like nothing's working. It's really difficult to keep going in the face of zeroes or four people watching your video. I get that, but it's worth it."
– Ann Gynn
To learn why a single-channel strategy doesn't mean using only one platform or earning one revenue stream, read the longer article.
---
Advanced Bitches Combines Therapy and Empowerment on TikTok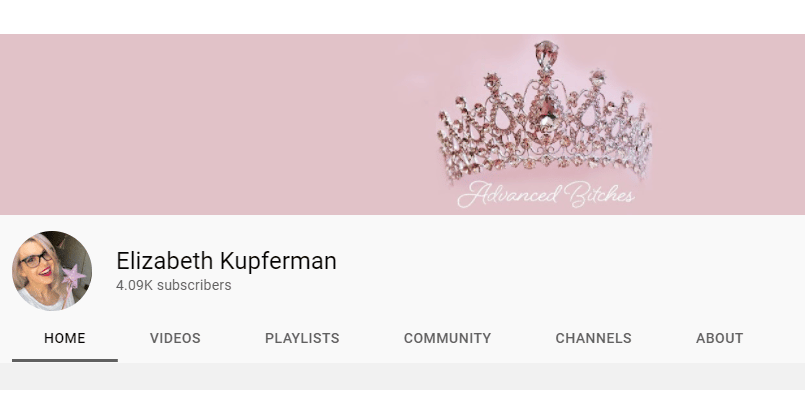 Entrepreneur: Elizabeth Kupferman
Biz: Advanced Bitches​
Tilt: Mental health support can thrive online if you enter authentically
Channels: TikTok (259.9K), YouTube (4.K), Instagram (37.5K)
Rev Streams: TikTok, Instagram, workshops, book, one-on-one clients
Our Favorite Actionable Advice
Pick your most authentic platform:

Elizabeth found TikTok a magical choice for her no-BS empowerment messages.

Bring your experiences to the story:

Though she's a professional, Elizabeth doesn't hesitate to share her personal experiences to connect with her audience.

Don't freeze:

Instead of planning every content creation or business step, just start doing it.
Some of the Story:
Elizabeth Kupferman is a licensed therapist, but she doesn't offer therapy services through her screen. She's found wild success on TikTok sharing empowerment tips for women, encouraging them to be their authentic selves. Her posts dive deep into trauma, grief, interacting with manipulative people, and more – much of what you may discuss in a clinical setting. Elizabeth's approach takes healing tips and applies them in a less rigid way.
"Even though I'm a licensed therapist, this is not therapy, nor is it intended to be therapy, and it's for sure not a replacement for therapy. I would never want to rob you of that life-transforming experience," she writes in the disclaimer on her YouTube about page.
She calls herself the Advanced Bitch, and her followers (and accounts) are Advanced Bitches. A successful licensed therapist, Elizabeth published a book in 2020, The Irreverent Grief Guide: How to F*cking Survive Months 1-3, for people mourning the loss of a loved one. It skyrocketed to No. 1 in the grief and loss category on Amazon. Her offline success has been substantial, but it's TikTok she credits with making "magic" in her career.
"I felt I had more to say and felt compelled to start sharing what I know on social media. I started on Instagram and YouTube, then a magical thing happened – TikTok," she says.
On TikTok, Elizabeth combines her no-BS attitude with adult language and tips for overcoming both traumatic and just plain frustrating situations. Her videos combine a pinch of humor with a whole lot of confidence presented in the most relatable way. Elizabeth has dealt with her own problems and wants to help women solve their own. And it seems she's already helping her viewers live stronger, more thoughtful lives.
"Ultimately, I think people are longing to talk about mental health in a down-to-earth, more open, and genuine way regardless of the topic," Elizabeth says.
TikTok is where she has the largest following, and as many creators have figured out, the algorithm caters to exposure. Landing on anyone's for-you page gives creators an incredible shot at gaining followers who otherwise may not have found their content.
And the timing is key, too. With the pandemic, people are longing to find stability, be it with an in-person therapist or a positive influence online. "Almost all the therapists I know are full. I think the intersection of availability of online therapy, the stress of the pandemic, and the popularity of mental health TikTok is part of that," Elizabeth says.
Despite the obvious gains from TikTok, Elizabeth relates to the platform in a personal way. "It's so much fun, and my favorite thing to do in life is to laugh. TikTok works how my brain has always worked," she says. "I have always been lip-syncing, making myself laugh and making little skits before TikTok and will continue to do so after TikTok."
– Kelly Wynne
All the Story: To get Elizabeth Kupferman's best advice for content entrepreneurs and discover which channels are her most profitable, check out the longer story.
---
​
quick
talk

Caught on … Twitter​
"What drives and motivates me to be a content entrepreneur is I want to make a difference. I love the process. I (love) being global and I want to leave a legacy." – Mellissa Green
​
---
​
things to
know

Money
Audiences
Tech and Tools
And Finally
---
​
we're a stan for
Nate O'Brien

Nate O'Brien's online goal is simple: produce quality videos on wealth management and personal development. This passion started in 2017 when as a student he posted videos to YouTube from the confines of his college dorm room. After uploading 10 to 20 videos in his first month, he had an average six views for each one.
Nate refused to give up. He uploaded even more, perfected his editing skills, garnered over 5K subscribers, and earned $952.11. Today the channel and his brand have evolved into 13 streams of income and 1.1M subscribers. Nate made $220K in 2019.
Why we're a Stan: Nate realized big success in his content business wasn't going to happen right away. His persistence and diligence, though, paid off big within just a couple of years.
– Shameyka McCalman
---
​
the business of
content

In this week's Content Inc. podcast, Joe caps off the book tour interview series with John Lee Dumas from EOF. How did he build it? What was his content tilt? What's the production cycle? How does he build an audience through guest interviews?
​
Today we decided to play it old-school and feature the very first This Old Marketing episode. It is an oldie, but a goodie, so check it out to see where it all started.
​
---
​
the tilt
team

Your team for this issue: Joe Pulizzi, Ann Gynn, Laura Kozak, Marc Maxhimer, and Dave Anthony, with an assist from Kelly Wynne, Shameyka McCalman, and Don Borger.