Welcome to The Tilt, a twice-a-week newsletter, for content creators who want to be or already are content entrepreneurs. We talk aspiration, inspiration, revenue, audiences, tech, trends, and more to help your content business thrive.
---
full
tilt

Listen Up! Audio Content Grows Bigger Business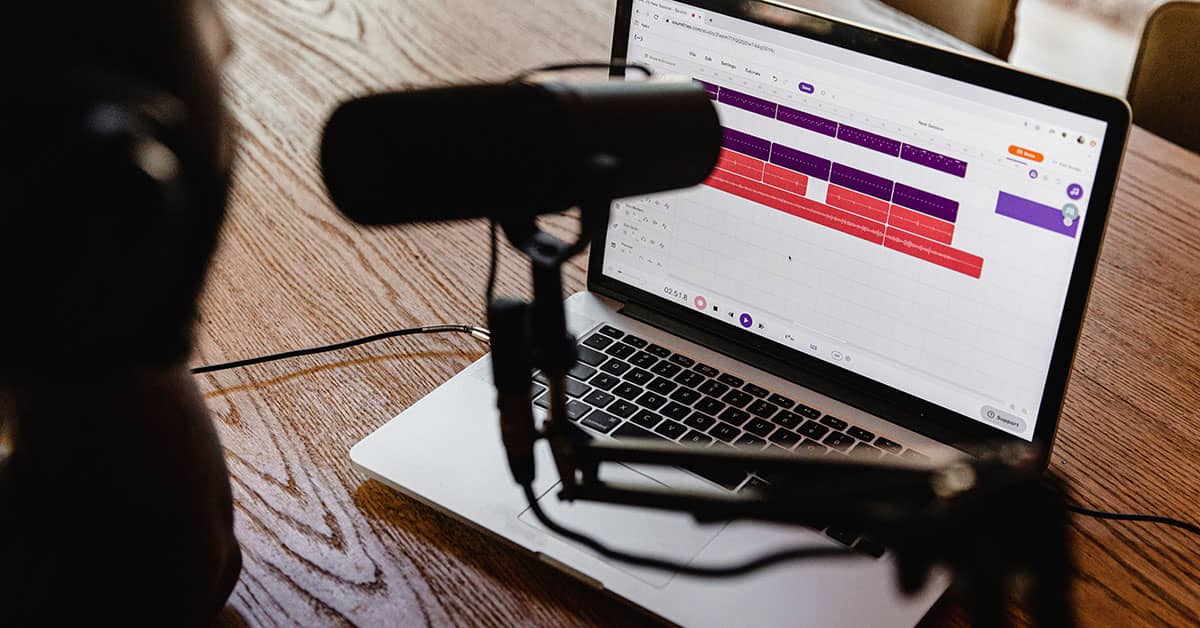 What's the news? Billions, millions, and a milestone for audio content.

The billions? Podcasting will be a $1 billion industry this year. The audio only app Clubhouse could hit $6 billion in its latest investment round.

The millions? 104 million U.S. adults listen to podcasts at least once a month, a 15% jump from 2019 (Edison Research). Clubhouse active users increased from 60 million in December to 200 million in January.

The milestone? In 2021, digital audio, not traditional radio, will make up the majority of U.S. adults' audio time (eMarketer).

Why the tilt up? It's a combination of things. Voice-assisted tech devices are on the rise. More people are familiar with podcasts and other audio platforms. Listeners are drawn to the increase in big names (and smaller names too) doing audio shows. And more companies are investing in audio (Spotify, Twitter, Facebook, Discord, etc.)

Oh, and the doom-and-gloom predictions of audio's decline because people weren't commuting during the pandemic never materialized.
Why does it matter for audio content entrepreneurs? Podcasts are now starting to be monetized at high levels, according to Motley Fool.
It starts with the advertising game. Podcast ads as a whole typically outperform other digital advertising. Listeners find them authentic and well integrated. You can access advertisers through one of the podcast advertising networks. Only go on your own if you have existing advertiser relationships or a great salesperson. (That's what we at The Tilt recommend.)

Are there other revenue possibilities? Many. Lauren Bosstick launched her Skinny Confidential-branded beauty products this month. Lauren attributes her 5-year-old podcast of the same name as the distinguishing factor for the deal.
The Adventure Zone has evolved to include a bestselling graphic novel series and sold-out cosplay-packed live shows. Marc Maron turned his WTF podcast (1.5M listeners) into a book. And don't forget the merch. This Is Important Podcast makes merch the priority. It's the only link in their Twitter profile.

What about acquisition and investment opportunities? Though acquisitions the size of Spotify's purchase of Joe Rogan's podcast (est. $100 million) are few and far between, we expect opportunities to grow as more brands prefer to buy than start new.
And investors are taking a look at podcasting too. Podfund, for example, does deals between $25,000 and $150,000 in podcast studios and high-potential creators.
What about Clubhouse? Tread carefully. Clubhouse announced this week it's rolling out Payment, a way for users to donate to people who open and moderate rooms on the audio only social app. That's a good first step. It's not enough.
Use Clubhouse as an amplification tool for your podcast or non-audio content if you can devote the time to using it regularly. Hosting a room and starting clubs are great for interaction and cultivation of your community too.

Caveat: Clubhouse is popular, but it's restricted to Apple devices and requires an invitation. And Clubhouse may sell itself soon and that means the rules will change.
– Ann Gynn
Find out more of the story in this longer version.
---
Inquiries Prompt Content Business Expansion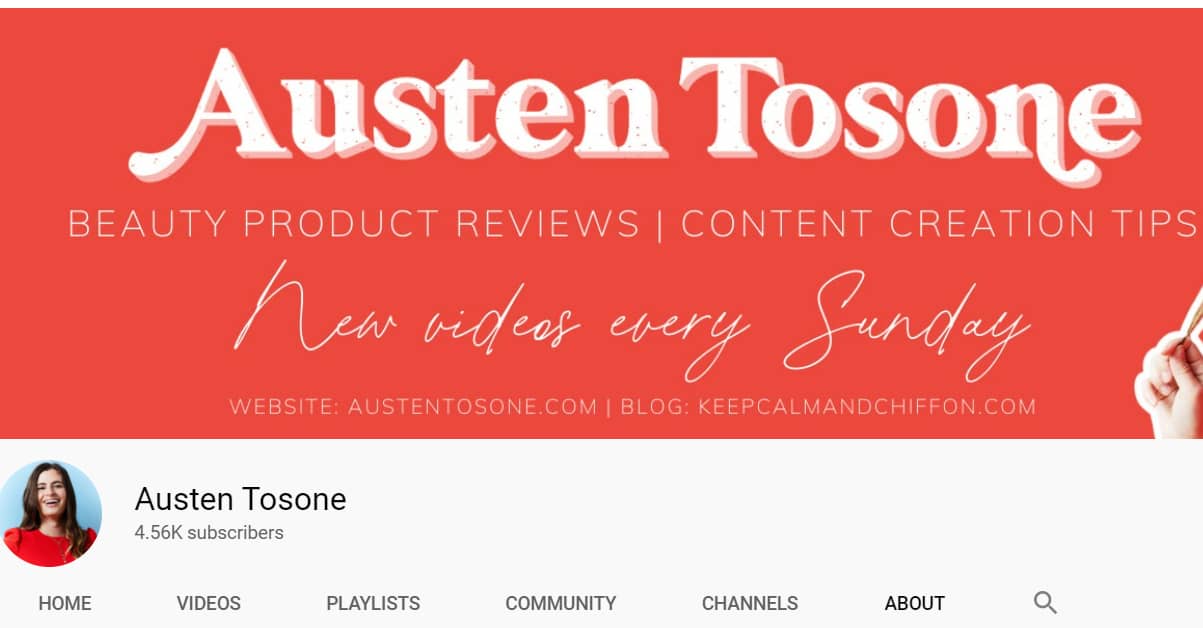 Entrepreneur: Austen Tosone
Biz: Keep Calm and Chiffon + Austen Tosone
Tilt: How microinfluencers can work with beauty and fashion brands
Channel: Blog Avg Monthly Readership: 10,000
Channel: YouTube Subscribers: 4.55 K Total Views: 645K
Money Business: Five-figure revenue in 2019 (first brand partnership in 2016)
Rev Streams: Brand partnerships, YouTube ads, sponsored content, e-book
Marketing Mix: Instagram, Twitter, Pinterest, TikTok, Clubhouse
Inside Track to Success:
Listen to your audience.

"Once I started (my fashion-and-beauty blog) … other creators started to ask me how I did it." So she expanded her lifestyle content platforms into a place where influencers (and wannabes) could score advice.

Give your content a longer life.

"YouTube and my blog are big priorities for me because they're searchable content. I create something once and it gets discovered over and over again, unlike Instagram, which has a shorter lifespan of content."

Know you don't have to go big.

"Microinfluencers have proven that their close relationship with their audience creates a trust that ultimately results in more sales from product recommendations … There are thousands of talented creators out there with fewer than 10K followers who can convert their audience into customers for a brand."
Some of the Story:
Austen didn't know she was embarking on her path to content entrepreneurship in 2010. She just wanted to document her daily outfits on Tumblr. Passionate about beauty and fashion, she obsessively read blogs such as BryanBoy, Sea of Shoes, Fashion Toast, and many other of the original fashion bloggers.

By 2012, she launched a website for her new blog, Keep Calm and Chiffon. Four years later, she landed her first paid brand partnership. "They gifted me an outfit and paid me. I was floored. It was then that I realized that brands like this type of advertising because it was more relatable and cost effective than traditional methods," Austen says.

She joined influencer networks to get alerted about more opportunities. Two years ago, she started pitching brands directly. Her success prompted her audience to ask for advice on how they could do it too. She began filming week-in-her-life videos for YouTube to show them. Now, she offers videos and blog posts about how to pitch brands, negotiate deals, and more. Recently, she started selling an e-book: Right on Pitch: How to Get Anyone to Believe in Your Ideas.

– Bonnie Azoulay
All the Story: To learn more about Austen Tosone, the content entrepreneur and the content business, check out this link to Bonnie's longer story.
Know a content creator who's going full tilt? DM us. Old school? Email ann@thetilt.com.
---
​
quick
talk

Caught on Medium (Why I Abandoned My 15k Follower Instagram Account) …
"When you're a creator, you have to conserve your time and energy carefully." – Zulie Rane
---
​
things to
know

Money
Audiences
Tech and Tools
And Finally
---
​
we're a stan for …
Danielle Leslie

Now known as the millionaire #CoursefromScratch entrepreneur, Danielle Leslie's content business wasn't a neatly wrapped package when she launched in 2016. The former Udemy instructor did a webinar for a friend and ended it promoting her new course. Funny thing? She hadn't created one – not even a title. When she launched, it still was incomplete, adding the new content weekly. She made $8,000.
Some stops and starts followed. A year later, she figured out a lean, more effective way to do it. Monthly revenue climbed to six figures. (Note we said "revenue," not "profit.")
Her advice for online course creators: "(Our) unique story is where we can reach and teach others … as long as we learn how to tell that story in a way that's teachable for someone else." She shares that in this interview with Sam Ovens (along with the detailed story of her content entrepreneur evolution.)
One more thing. We love this sentiment she shares: "The success of your launch is not personal; it's math."
Oh, and she's not that active on social, with last posts on her Instagram (155k) and Twitter (4.1k) in 2020 and on Facebook in January.
​
​
---
​
the business of
content

The fastest-growing area of entrepreneurship today is content. Hear what Joe Pulizzi, founder of The Tilt, has to say in his weekly podcast, Content Inc. (It's worth the six minutes.)
Miss the latest This Old Marketing with Joe and Robert Rose? Hear them fight it out on the social audio wars, talk NFTs, and more.
---
​
flex your
tilt

We're launching this feature soon. But we need your help. Let us know who to feature (self-nominations are encouraged). Use #TheTilt. DM us. Or email Ann@TheTilt.com.
---
​
the tilt
team

Your team for this issue: Joe Pulizzi, Ann Gynn, Laura Kozak, Dave Anthony, and Mackenzie Pippin with assist from Bonnie Azoulay