Welcome to The Tilt, a twice-weekly newsletter for content entrepreneurs. Each edition is packed with the latest news, strategies, and tactics, plus inspiring creator stories and exclusive education, all to help you create, grow, and monetize better.
---
Features in this issue (view online):
​
---
​
full
tilt

This No-Cost PR Model and Approach Works Well for Content Creators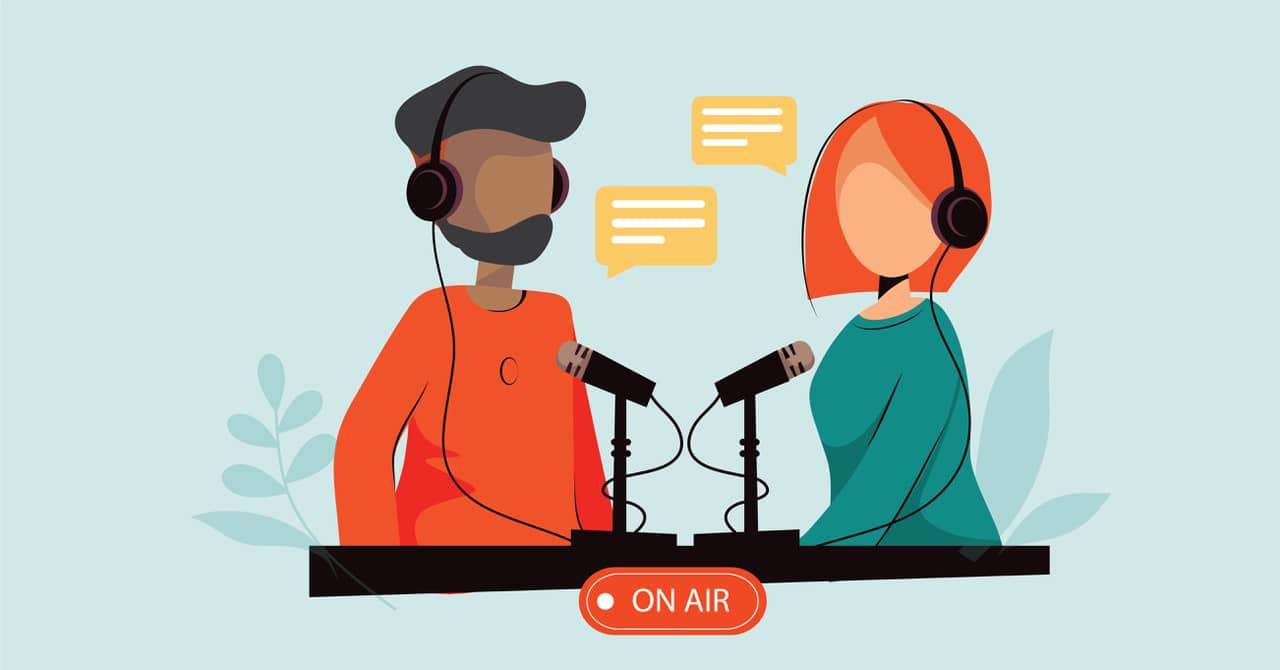 Be their guest, and let them put your service to the test.
Though hosts usually do most, if not all, the work, being a guest content creator usually requires you to do the work.
You could be a guest on someone else's podcast or livestream. You could write an article for their blog or newsletter. You could present at their event.
But guesting can be worth the effort. Creator Gregory Ciotta says it helped his newsletter grow to 36K. Neil Patel calls guest blogging the best inbound marketing strategy (with the data to prove it).
It's a no-cost public relations tool. Think of it as a trade – you provide content and the host provides access to their audience.
Tilt Advice
Success, though, only has a chance if you find the best opportunities for your goals and deliver the best guest experience to your hosts. Let's go through some tips to help you achieve that.
Set your guesting goals: What do you want to achieve? New traffic to your site? Backlinks to help boost for SEO? Increased downloads of your podcast? Increased credibility to attract brand sponsorships?
List guesting possibilities: Research brands and creators who are reaching the audience you want to connect with.
Narrow the list to the most relevant: Just because you want to reach their audience doesn't mean it's possible. Do some homework. Are they credible? Do they seem to have the audience you want?
Identify their content format: The Tilt founder Joe Pulizzi says he's found the best results from guesting on the same content format. If you have a podcast, be a podcast guest. If you have a blog, be a guest blogger.
Does the podcast or livestream include guests? Does the blog include bylines from outside their brand? Often, the content product's website will identify guest opportunities. (At The Tilt, we post our guest blogging guidelines.)
Connect in their community: Let them get to know you first. If you interact in their communities, offering helpful advice, interesting quips, etc., you're more likely to be known by the publishing brand.
Create what they want: Don't forget you're creating this content for them, not you and your brand. Still keep your goals in mind, but write or talk on the topics or angles they want. Deliver it in the format they requested.
Promote your guest content: You can do double duty when you promote your guest content. You let your audience see a third party sees value in what you create, which improves your credibility. And you can help your content hosts get additional promotion for their sites, podcasts, etc.
– Ann Gynn
To learn some tips and one thing not to do, read the longer story.
​
---
tilt
shout-out

Shout out to all the content creators who have messed up and keep going!
Look, we've all made mistakes – but the most successful of us learn from them.
And the bravest of us? They go on the Professional Confessional podcast to share how they screwed up.
Tune in every Tuesday morning for a new episode featuring our brave, successful guests explaining exactly where they went wrong … and how they tried to make it right.
(PS: Check out our very own Joe Pulizzi's Professional Confessional, where he explains how his very first business failed because he didn't focus on this one thing.)
​
​
---
​
content entrepreneur
spotlight

Creator Duo Turn Childhood Love of American Girls into Podcast Success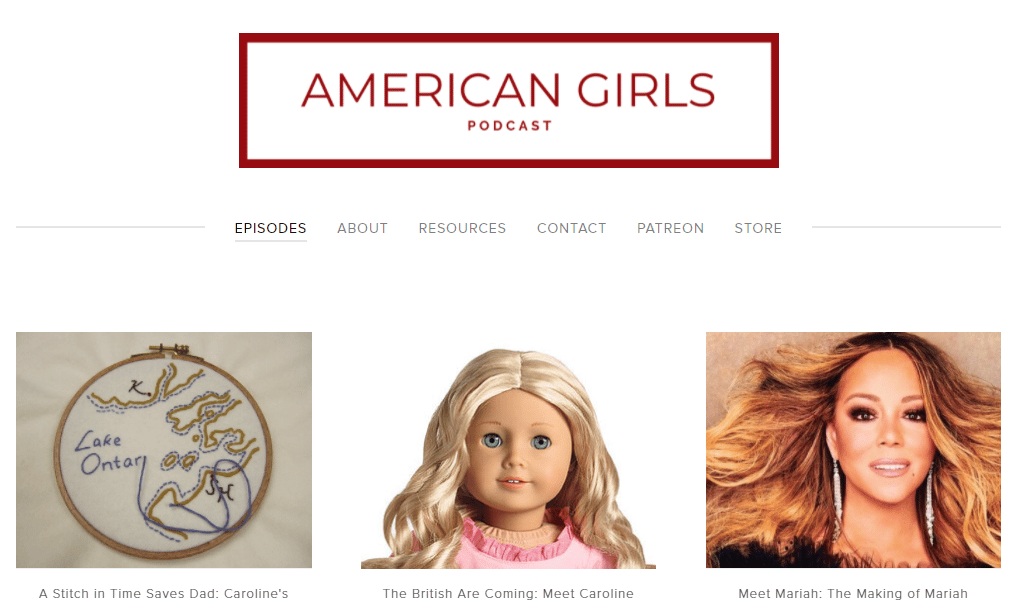 Entrepreneurs: Allison Horrocks and Mary Mahoney
Biz: American Girls podcast​
Tilt: American Girl dolls and pop culture
Primary Channels: Podcast (860K downloads)
Other Channels: Patreon (730), Instagram (10.7K), Twitter (3.1K)
Time to First Dollar: Advertisements from beginning with help from the Anchor platform, then Audioboom​
Rev Streams: Ads, Patreon, merch, Libro paid partnership
Our Favorite Actionable Advice:
Listen to your audience:

It was

listeners of the podcast who asked Allison and Mary to add Patreon to their lineup, so they expanded to encompass a new revenue stream. The podcast's social media pages have been a place where listeners can connect.

Open the conversation:

Much like the American Girl doll brand that recognizes the power of storytelling, these podcasters do, too. They bring in pop culture and relate it to give the dolls' lessons a modern connection.

Be yourself:

"Sometimes people would demean us as scholars or historians because they thought that to care about something like pop culture must diminish our capacity to practice history, which is obviously not true," Mary says. "But because we stay true to ourselves in grad school, and we do it on the show. We show up as ourselves every episode (and) that has helped people really feel like they know us."
– Sarah Lindenfeld Hall
To learn more about how these two connect American Girls to pop culture, history, and more, and find out where their business revenue is going, check out the longer story.
Know a content creator who's going full tilt? DM us or reply to this email.
---
​
quick
talk

Caught on … Twitter (#Tweet100)​
"We don't all have the same struggles but we all do struggle." – Chris McAlister
​
---
​
things to
know

Money
Audiences
Tech and Tools
And Finally
---
​
we're a stan for
Chiara Ferragni

Italian native Chiara Ferragni first attracted attention after she dreamed up The Blonde Salad in 2019, a blog where she posted her beloved fashion pieces in between classes at Bocconi University in Milan.
Partnering with other major fashion brands and houses, Louis Vuitton, Chanel, and Tommy Hilfiger has allowed Chiara to charge about $58.3K per sponsorship post.
Why we're a Stan: Chiara focused heavily on building her blog site that she owns before she invested a lot of time in other rented channels.
– Shameyka McCalman
To read more of Chiara's story, check this out.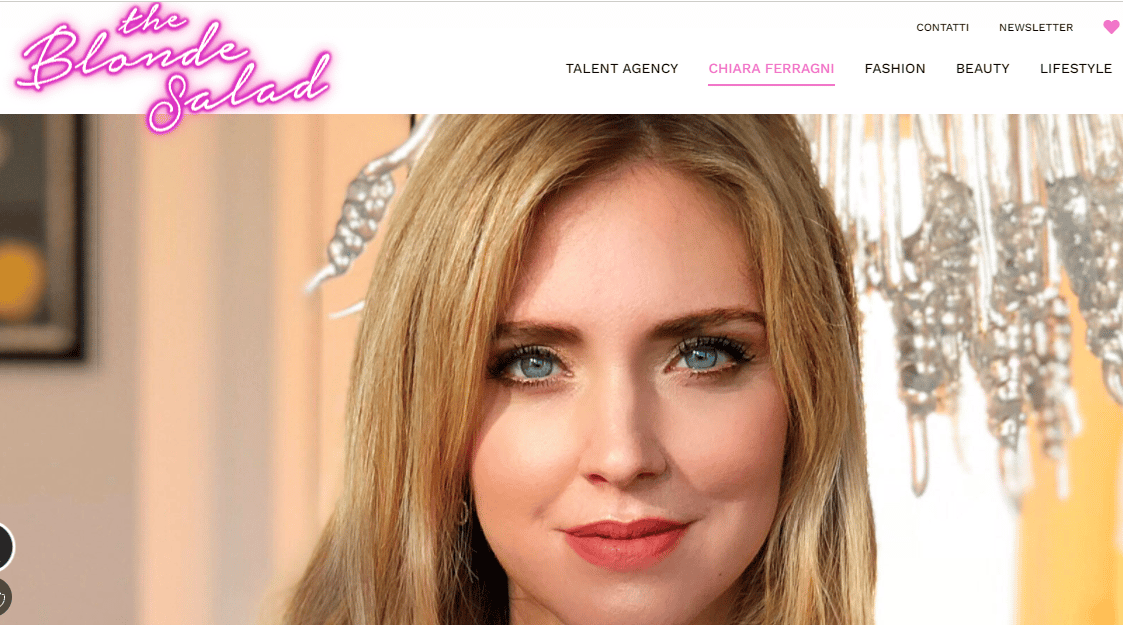 ---
​
the business of
content

​
---
​
the tilt
team

Your team for this issue: Joe Pulizzi, Ann Gynn, Laura Kozak, Marc Maxhimer, and Dave Anthony, with an assist from Sarah Lindenfeld Hall, Shameyka McCalman, and Don Borger.