Welcome to The Tilt, a twice-weekly newsletter for content entrepreneurs.
---
​
full
tilt

Sharpen Your Creator Mind With These Recommended Books, Videos, Playlist, and More
Producing creative work regularly can leave you feeling tired, uninspired, or even burned out, and that's especially true if you're not taking intentional time to cultivate creativity, learn new creative skills, and find new things to inspire and encourage you.
These resources can help support that respiration necessary to energize your creativity and grow your business.
1. Inspired: Understanding Creativity (book) A real treat for any creator who also likes history, science, sociology, or psychology, Inspired: Understanding Creativity by Matt Richtel, a science reporter at The New York Times. He takes readers back in time to explore the biological origins of creativity and the benefit it provides in the process of human evolution.
Matt addresses what makes someone a successful creator and the various things that help (or hurt) creativity, citing a combination of scientific studies and real-life creator case studies. You can get the book from Bookshop.org (or wherever you buy books). The Audible version also is worth a listen.
2. Liminal thinking (skill) Many creators face internal struggles that get in the way of them reaching their creative potential, and the concept of liminal thinking is a great way to combat those. Pioneered by Dave Gray, the skill of liminal thinking helps creators get out of their own way and consciously overcome stress, limiting beliefs, self-doubt, fear, and all the other things that can cloud your mind and keep you from creating your best work. To learn this skill, pick up a copy of Dave's book, Liminal Thinking: Create the Change You Want by Changing the Way You Think, or explore his website to learn about the six principles, nine practices, and other resources on liminal thinking.
3. The Creative Thinkers Toolkit (online course) This 24-lecture series from The Great Courses breaks down the components of creative thinking and offers tons of exercises and frameworks to bring out your most creative ideas and stimulate your most divergent thinking. Downloading the video course will run about $250, but the Audible version is more cost-efficient at just a single credit. (And free if you open a trial Audible account.)
4. TED Talks: Kickstart Your Creativity (videos) So many great TED Talks exist on creativity, creating, art, and original thought that it would be tough to choose just one to recommend. Luckily, TED compiled a lot of the best in this helpful video playlist: Kickstart Your Creativity. No matter what type of creative inspiration you're looking for, this playlist has a talk for you: building creative confidence, finding your creative genius, embracing creative obstacles, and more.
5. Creative Boost (playlist) Sometimes, doing your best creative work just requires setting the mood with a bit of auditory brain food, and this Creativity Boost playlist does the trick. Since Spotify curated and released this 330-minute playlist in January, it's already amassed more than 375K likes, meaning you'll be in good company listening to these songs while you're creating.
– Melanie Deziel
Want more creative boosts? Read the full article with links for over 32 more.​
​
---
Sponsored Content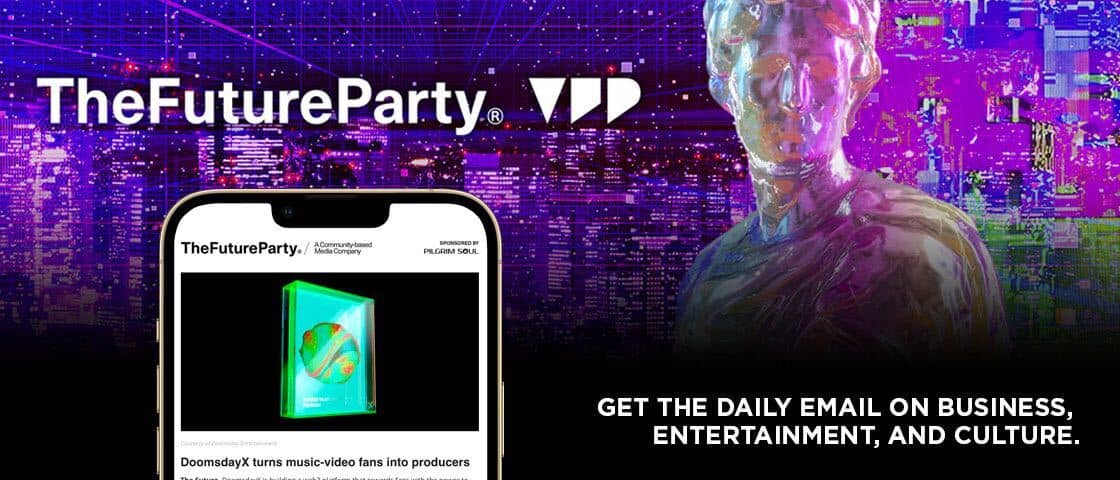 Want to receive the latest in business, entertainment, and internet culture right to your inbox every single morning? Not just the stuff everyone else is covering – these are the stories that drive the future, all in a quick and witty package. That's what TheFutureParty newsletter is all about.
With every email you open, every story you read, you're going to have the jump on the rest of the crowd. It's how 200k+ creative professionals like you stay relevant, informed, and inspired.
​Join the community now & subscribe for free.
​
---
​
content entrepreneur
spotlight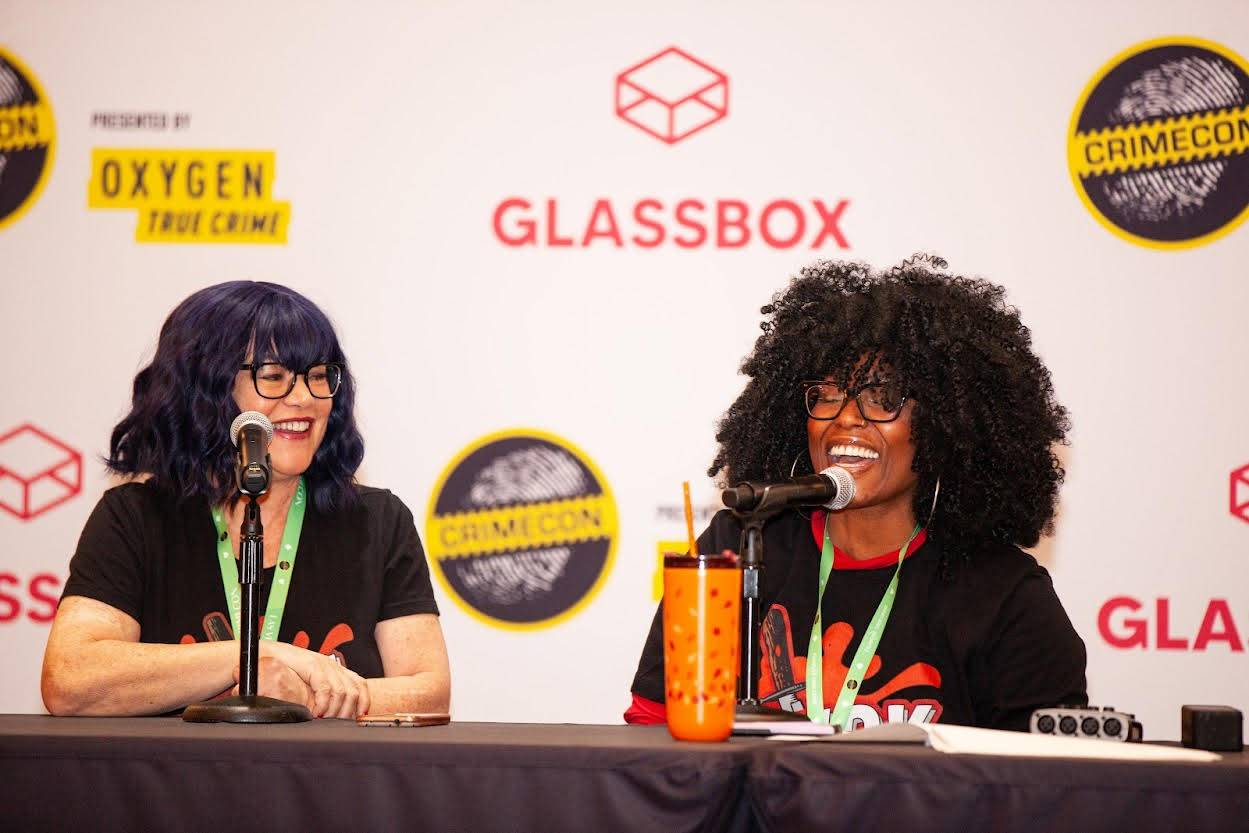 Entrepreneurs: Wendy and Beth
Biz: Fruitloops: Serial Killers of Color
Tilt: True crime featuring serial killers of color
Primary Channels: Podcast, website​
Other Channels: Facebook (3K), Instagram (2.3K), Twitter (1.4K)
Time to First Dollar: Wendy and Beth created a Patreon account when they first started Fruitloops, and revenue arrived in "dribs and drabs." The two still work full-time jobs and funnel any money earned from the podcast back into the business.
Rev Streams: Ads, merch, Patreon, CashApp, Ko-fi
Our Favorite Actionable Advice:
The questions you have may be questions a prospective audience has. Fruitloops started after Wendy asked her co-worker and fellow true-crime podcast fan, "Are there any Black serial killers?" She and Beth found the answer was yes, and started Fruitloops.

Wendy and Beth have kept their full-time jobs, reinvesting the money earned from the podcast into the business.

As the podcast business grew, the duo contracted with Evergreen Podcasts Network to help manage advertising and other duties.
– Sarah Lindenfeld Hall
All the Story: To learn more about Fruitloops, check out the longer story.​
Wendy from the Fruitloops podcast will be joining us on the main stage at Creator Economy Expo (May 1-3, Cleveland, OH). Register today to see her live and in person.
Know a content creator who's going full tilt? DM us. Or email [email protected].
---
​
things to
know

Money
Audiences
Tech and Tools
And Finally
---
​
the business of
content

*The Tilt receives a small commission if readers (at no additional cost) make a purchase using this link.
​
---
​

Please Help Spread The Tilt Message!

Refer a fellow content creator to The Tilt and earn exclusive swag!

Your unique link: https://www.thetilt.com?rh_ref=[RH CODE GOES HERE]

Track your referrals here

.

Or share via Twitter, LinkedIn, Facebook, or email.

*Please note the rewards program is only available to US readers at this time. The Tilt reserves the right to reject referrals at their discretion.

​
---
​
the tilt
team

Your team for this issue: Joe Pulizzi, Pam Pulizzi, Ann Gynn, Laura Kozak, Marc Maxhimer, and Dave Anthony, with an assist from Melanie Deziel and Sarah Lindenfeld Hall.