Welcome to The Tilt, a twice-weekly newsletter for content entrepreneurs.
---
​
Last chance to meet The Tilt team at Creator Economy Expo. Registration ends May 1. We will be sending next week's newsletters from sunny Phoenix and would love to see you there. Register today!
​
---
​
In this issue:
​
---
​
full
tilt

How To Collaborate With Creators To Add Their Audience to Yours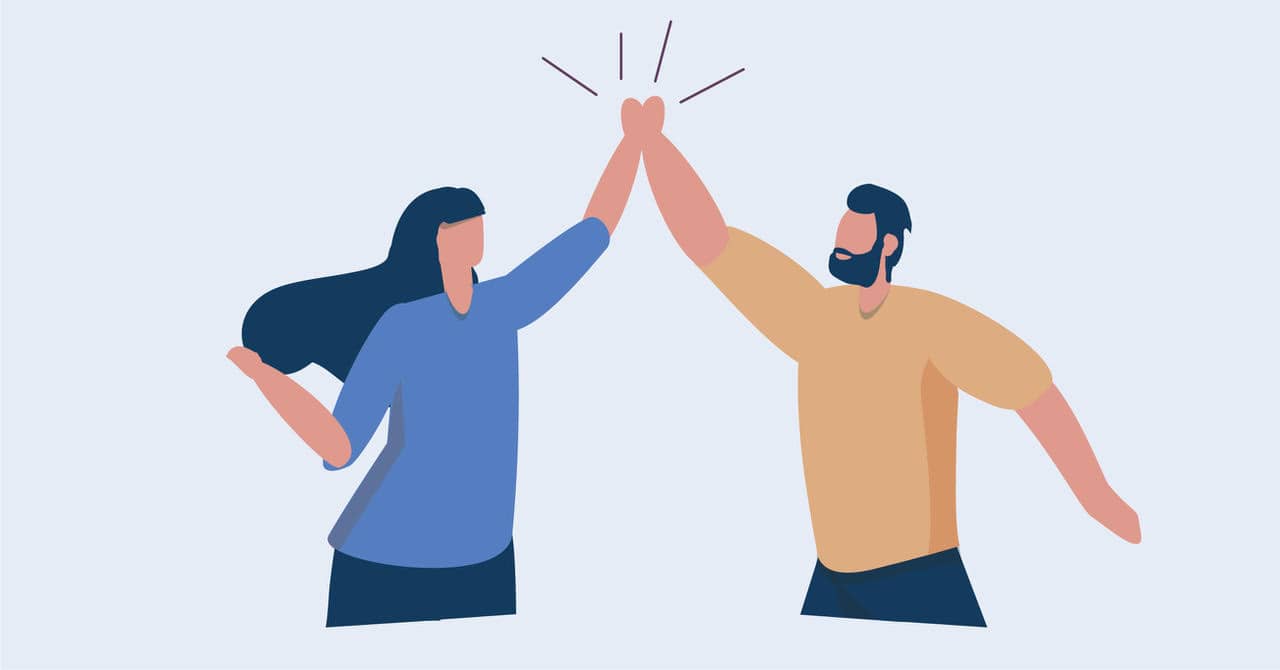 Your fellow creators with an audience similar to yours aren't the enemy. They can actually be just the opposite for your content businesses.
Too often, content entrepreneurs view anyone who produces content for the same target audience only as of the competition. But with some strategic thinking and a better understanding of your content tilt, your "competition" could be a great collaborative marketing partner.
Let me explain.
If your tilt is unique, few, if any, creators are really direct competitors. You may differ in format or distribution platform. Perhaps your focus is a subtopic of theirs. Or maybe you both target the same audience for very different reasons. For example, the audience of parenting content likely overlaps with the audience of remote work content.
Mark Masters of You Are the Media recently worked with us at The Tilt on a content collaboration. He provided us with a guest article (and included a call to action in his bio), and we provided him access to our newsletter audience. Within a day of its publication, he gained 48 subscribers to his newsletter.
Why did the collaboration work for Mark? The audience of The Tilt – content creators becoming content entrepreneurs – overlapped with his audience – a marketing learning community. In addition, his guest article topic – audience vs. community – was specifically relevant to his brand's content tilt.
Twitcher Tamer Gargour collaborates informally with creators who have bigger audiences. He pops into their well-populated streams and becomes an active audience member. His presence lets that creator's audience learn more about him and his content. Often, the original hosting streamers return the favor by hopping into his live content (and possibly bringing their audience along.)
Tamer also puts his money into these informal collaborations. He designates one-third of his Twitch earnings to support other streamers through Bits, subscriptions, etc. Usually, they return the favor. (It's like starting your tip jar with a few dollars to visually remind customers what it's all about.)
Here are a few more ways to do content collaboration:
Do a content takeover.

Whether it's a podcast episode, social media account, or the weekly newsletter, you create the content for their audience and they create for your audience.

Execute an affiliate program.

Give your partner creators a dedicated link to share with their audiences. When people join or buy through that link, reward the referring creator.

Do an audience exchange for research.

Your analytics are helpful to learn what the audience who already knows about you and your content does. But what about those who don't know about you? Exchange audiences with a fellow creator.
– Ann Gynn
​Learn how to get started finding collaborative creators and more.
---
​
tilt
shout-out

Subscribe To The Social Juice
A Sunday newsletter featuring social media updates and resources that matter to marketers, entrepreneurs, and business creatives. Subscribe now for free!​
​
​
---
​
we're a stan for
Pablo David Laucerica

Entrepreneur: Pablo David Laucerica
Tilt: Musical take on insecurities and awkwardness
Scene: Website, TikTok (465.8K), Instagram (11K), Twitter (318), SoundCloud​
Snack Bites:
Pablo David Laucerica downloaded the TikTok app to watch funny videos his brother would share.

A performing artist, Pablo saw the potential of a TikTok stage and created a content tilt around his anxiety and awkwardness set to music.

Pablo collaborates on and off TikTok with his brother in the musical duo

Nos Leiras

on YouTube.

The musical creator partners with major brands like NBC and Celestial Seasonings Tea.
​Why We're a Stan: Pablo uses his educational background in musical theater to make a name for his talents online. The self-deprecating performer also creates content that his audience can relate to. He also has attracted the interest of brands that aren't necessarily obvious partnerships.
– Shameyka McCalman
---
​
quick
talk

Caught on … Twitter​
"Subscribe to the right newsletters, and your inbox becomes your most valuable social feed." – Josh Spector
​
---
​
things to
know

Money
Audiences
Tech and Tools
And Finally
---
​
the business of
content

​
---
​
the tilt
team

Your team for this issue: Joe Pulizzi, Ann Gynn, Laura Kozak, Marc Maxhimer, and Dave Anthony, with an assist from Angelina Kaminski, Shameyka McCalman, and Don Borger.