Welcome to The Tilt, a twice-weekly newsletter for content entrepreneurs.
---
​
Welcome to Tuesday. Get advice from a creator coin holder on how to do the social token thing better than most. Hear from a content entrepreneur who abandoned optometry. In Things To Know, Facebook's still jealous of TikTok. And don't forget this month's free class on avoiding legal trouble.​
​
---
​
full
tilt

How To Make a Creator Coin Work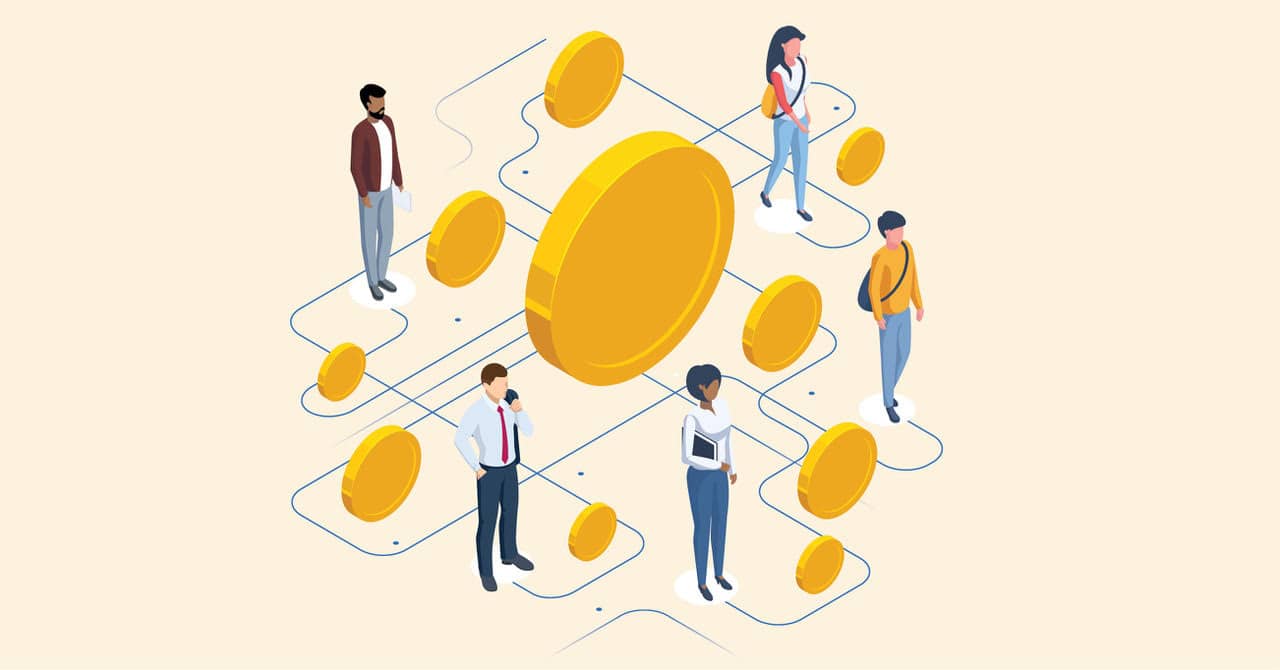 For almost a year, I've bought creator coins from tens of creators. I've seen some soar and some sink. Here's what I suggest to build a successful creator coin strategy that's fruitful for both you and your community.
First, let's briefly review what a creator coin is. Creators who issue coins are creating their own currency system. The creator coin is a fungible token minted on the blockchain through a platform like Rally or Bitclout. (I acquired my coins from Rally, so my recommendations are based on its platform.)
The best thing to do is to keep growing the value of the coin. Here are the best practices I found.
Don't start with a coin: Maybe a handful of supporters will be attracted by the novelty and buy your creator coin. But don't count on them.
You need at least one working audience-acquisition channel, such as a blog, YouTube channel, newsletter, etc. You also need to actively develop a good level of engagement with your followers. Only then are they likely to be interested in acquiring your coin.
Offer perks: Creator Ethan Pierse rewards holders of $ETHAN with perks like access to a community Discord channel and VIP meet-and-greets at his events. Some coin creators fail to offer any bonus or perk to coin holders. Maybe they hope engagement is enough to convert their fans. Usually, they are wrong.
Give your coin holders a gathering place: For creators on Rally, that's usually a Discord server because the two platforms are integrated. An active community will motivate members to keep holding or even buying new coins.
Share your strategy: Coin holders are your stakeholders. If they know your plans, they feel safer and may be inclined to invest more. Creator Mark Schaefer sends a newsletter every Sunday to holders of his $RISE coin.
Reward referrals: Coins can be an effective incentive to reward your community and attract new members. The Tilt's referral program rewards new newsletter subscribers with $5 in $TILT coin. If they sign up through a current subscriber's referral code, the referring subscriber also earns $5 in $TILT coin. But you are not limited to lead acquisition. You can also create a referral program for products and services.
Give holders more coin: When you want to accelerate growth, you can reward coin holders with more coins. Brian Fanzo of $ADHD did this a lot in the beginning. It also helped him quickly recover from some dips in its coin value. Brian continues rewarding holders with more coins today, using a tool like Bonfire to offer air drops of coins to holders of a certain amount.
– Alberto Cabas Vidani
​Get more best practices and learn the one creator coin that's growing in value without any perks.​
​
---
​
Invest in Your Future! Learn How to Apply AI Today.

From content creation to distribution to analytics, artificial intelligence can grow smarter with you, reduce costs, and accelerate revenue. Entrepreneurs and content creators can gain their competitive advantage now. Learn more at the Marketing AI Conference (MAICON) 2022, Aug. 3-5 in Cleveland, OH. I attended this event in 2019 and I'll be there again! TILT300 saves $300.
​
---
​
content entrepreneur
spotlight

Entrepreneur: Simran Kaur
Biz: Girls That Invest
Tilt: Making investing less daunting for women
Primary Channels: Podcast (1M+ downloads), course (3K+ enrollments)
Other Channels: Instagram (155K), TikTok (75K), Twitter (2.5K), private Facebook group (2.7K), Girls That Invest, a book (August 2022)
Time to First Dollar: 1 year
Rev Streams: Sponsorships, speaking engagements, online courses
Our Favorite Actionable Advice:
Take one step, then another:

Don't wait to start until your whole business model is ready. Instead, take one action every day to put the business in motion.

Commit to a year:

Simran created the podcast with her best friend. They each agreed to do it for 12 months to establish the show.

Make the ask:

An investment firm signed on to sponsor a season of the podcast after Simran reached out to share how her audience was a good fit for them.
– Sarah Lindenfeld Hall
​Get the story on this former optometrist turned content entrepreneur.
Know a content creator who's going full tilt? DM us. Or email [email protected].
---
​
quick
talk

Caught on … Twitter​
"A creator is a better title than an influencer." – Akash Trivedi​
​
​
---
​
things to
know

Money
Audiences
Tech and Tools
And Finally
---
​
the business of
content

​
---
​
the tilt
team

Your team for this issue: Joe Pulizzi, Ann Gynn, Laura Kozak, Marc Maxhimer, and Dave Anthony, with an assist from Angelina Kaminski, Alberto Cabas Vidani, Sarah Lindenfeld Hall, and Don Borger.