Welcome to The Tilt, a twice-weekly newsletter for content entrepreneurs. Each edition is packed with the latest news, strategies, and tactics, plus inspiring creator stories and exclusive education, all to help you create, grow, and monetize better.
---
​
full
tilt

Go Blue: Verification Can Boost Your Content Entrepreneur Profile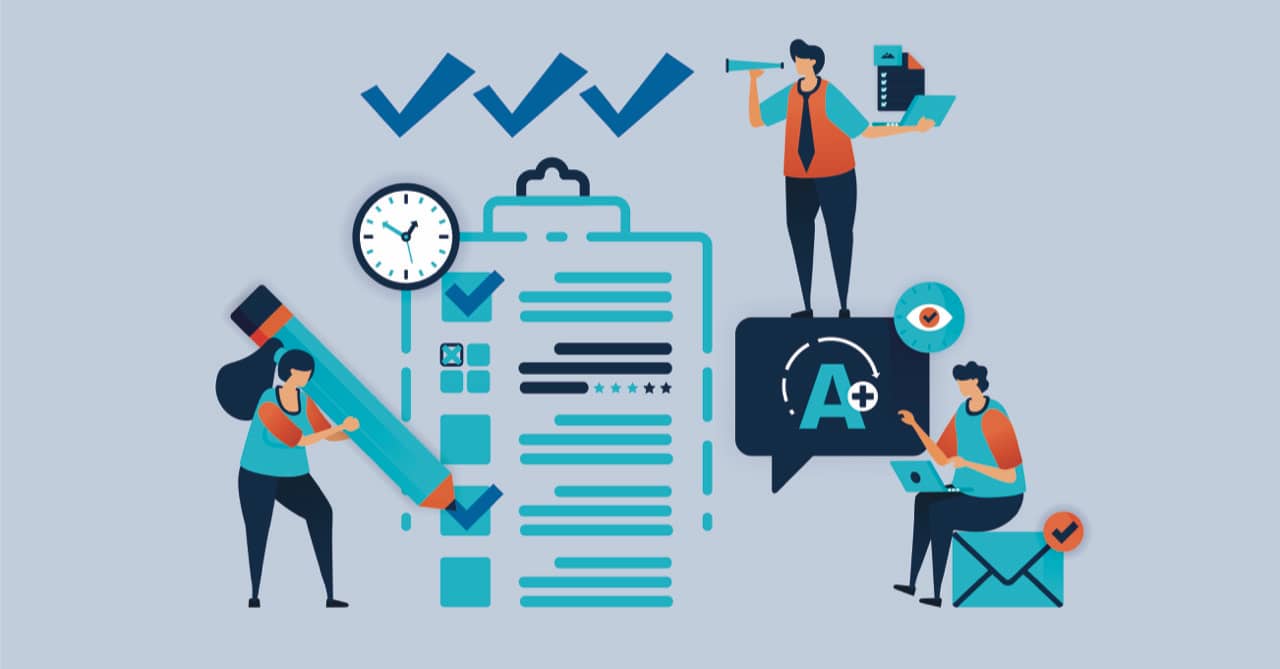 Do blue check marks make you green with envy?
Sure, it's an ego thing: It's nice to be acknowledged as "somebody" by social media platforms.
But it's also a business thing: It's good for your brand to establish credibility with your audience and potential sponsors, get more followers to trust you, and prevent copycats from taking your identity.
In some cases, verified accounts may see benefits or previews before others. For example, verified Instagram accounts have access to the swipe-up feature even if they don't have 10K followers.
Ready to go from green to blue?
The Tilt Advice
Fortunately, many of the principles to grow a solid content business are what's needed to get verified – having an audience and delivering credible content that attracts attention on and off the platform.
Instagram and Facebook
Shortcut: Facebook and Instagram guidelines
Criteria on Instagram and Facebook for verified accounts include being authentic, complete, unique, and notable.
Authentic and complete are easy to achieve today – you have to prove you are a real person or business, and your account profile must be detailed and public.
Achieving unique and notable depends on how far along your content business is. Your brand identity should stand out. You also can benefit from media coverage (paid and sponsored content doesn't count).
Twitter
Shortcut: Twitter guidelines
Twitter recently reopened its verification process in so much detail we wish all platforms would follow suit.
It verifies these types of accounts: government; companies, brands, and organizations (and their prominent executives); news organizations and journalists; entertainment; sports and gaming; activists, organizers, and other influential individuals.
Twitch
Shortcut: First step on Twitch​
Go purple, not blue, with your verification checkmark on Twitch. There is no mystery or subjectivity to getting reviewed and verified here. All accounts in the Twitch partner program are automatically verified.
First, reach affiliate status – at least 50 followers, at least seven unique broadcasts and 500 total minutes over the last 30 days, and an average of at least three concurrent viewers.
Note: You can't apply for affiliate status. Twitch notifies individuals who meet the requirements.
Reach partner status by streaming at least 25 hours over at least 12 days within the past 30 days. During that time, the average viewer count must be at least 75. Submit your Twitch partner application.
TikTok
Shortcut: TikTok explains what it is, not how to do it
Similar to Facebook and Instagram, TikTok doesn't set thresholds for verification. The TikTok explanation says the criteria include "whether the notable account is authentic, unique, active, and – of course – adhere to our community guidelines and terms of service."
– Ann Gynn
To learn the details of Twitter verification for digital content creators and tips on what TikTok wants to see, read the longer story.
---
Creator of The Dyrt, Camping Review Site, Projects $4M in Revenue This Year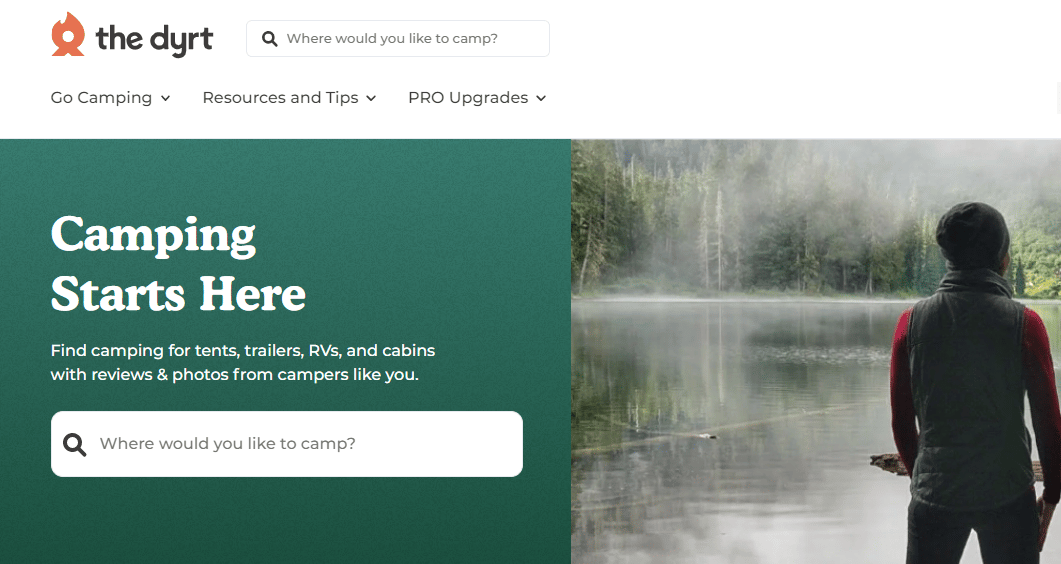 Entrepreneur: Sarah Smith
Biz: The Dyrt​
Tilt: Campground reviews
Channels: Website (14M in 2020) App (Apple and Google)
Other Channels: Facebook (237.8K) Instagram (105K)
Rev Streams: Paid subscription service; brand partnerships
Investments: $12M in four rounds; starting fifth round now
Our Favorite Actionable Advice
Solve your pain point:

Avid campers, the Smith family couldn't find real-life reviews of sites, so they invented a solution and content business.

Focus on super users:

The Dyrt focuses on the 1% of its UGC contributors who consume, submit, and share content.

Don't expect quick results:

About seven years after its launch, The Dyrt made money from its tech, which required millions from investors, through a subscription service.
Some of the Story:
Sarah Smith and her husband Kevin loved camping but had a constant battle over who would book campsites. It was a struggle to find a good one, and even when they thought they found an awesome spot, they still weren't sure. "Every week, we would fight. I would tell him, 'You go look for a place to go camping this weekend,' and Kevin would tell me he looked for three hours, and it was my turn," she remembers.
"It was so frustrating because I just couldn't find what I was looking for, which was user-generated information. I wanted the real scoop on what a campground was like. For example, "Site two is next to the river, and site nine is by the highway," she says.
But on-the-ground intel wasn't available. In 2013, they decided to change that and launched The Dyrt, a website and eventually an app. They have been through several iterations with one consistent attribute – honest reviews by real people about the good, bad, and ugly of campsites across the country. Now, over 1M reviews and photos on the site allow campers to find the best spot possible. In 2020, The Dyrt had over 14M visitors, and it projects 20M this year.
The site isn't the only thing that has evolved. Revenue has too. "The first bit of revenue was through brands that we worked with. They would be a part of our contest, so they'd get advertising through that. Then we had writers who would take the winner of their contest and write a blog post about them," she says. "The brands would post it on their social media and use that as content, and then we would use it as content. So the very first way we ever made money was kind of this agency type of work."
However, Sarah wanted The Dyrt to be more. "We knew that wasn't a sustainable way for us to make money. We wanted to figure out how to make money off of our technology," she says.
The Dyrt raised $12M from investors in four rounds. They are starting their fifth investment round. They have grown from a team of two (Sarah and Kevin) to a staff of 38, including developers, marketers, and customer service representatives.
"We have The Dyrt Pro now, which is finally making money off our technology by offering upgraded tools," she says. The $36 annual membership includes a trip planner, offline maps, and discounts. In the first six months, 40K signed up. Revenue for 2020 was around $1.4M, with 2021 projections to triple to over $4M.
– Kimmy Gustafson
All the Story: To learn how The Dyrt overcame the challenge of attracting user-generated content and why financial incentives aren't always necessary, check out the longer version.
---
​
quick
talk

Caught on … Twitter​
"The key to consistently high open rates isn't clever subject lines. It's the sender name. Build enough trust and people will read every email coming from you." – Andrea Bosoni
​
---
​
things to
know

Money
Audiences
Tech and Tools
And Finally
---
​
we're a stan for
Spencer X

As a high school sophomore, Spencer Polanco Knight obsessed over mouthing techniques and sound effects in 1980s hip-hop music. He viewed any YouTube video on the subject he could find. The born and bred New Yorker perfected his craft by beatboxing for bystanders in Union Square and his YouTube viewers. All that led to the creation of Spencer X's life as a beatboxing TikToker in 2019.
Over the past two years, beatboxing zealots across the globe favored countless freestyling snippets on Spencer X's TikTok page. To date, the content entrepreneur has 53.7M followers.
Last summer, Spencer ranked sixth on Forbes' list of TikTok's top-earning stars for bringing in $1.2M from sponsorship deals with Uno, Sony, and Oreo, alongside other online streams of income.
Why we're a Stan: "Pursue the things you love doing and then do them so well that people can't take their eyes off of you." The key phrase in Maya Angelou's quote is about doing them well. That's the difference between a content creator and a content entrepreneur.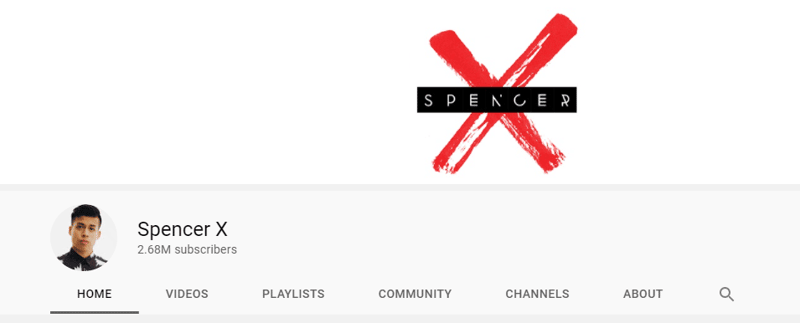 ---
​
the business of
content

In this week's Content Inc. podcast, Joe talks about how building a loyal audience over time is challenging at best, and suggests a much "easier" way is to get there with creating your own content category.
In the latest This Old Marketing, the boys discuss Budweiser's launch into the marketing NFT realm, which brings up the question … Is this really a thing? Joe and Robert debate … and it gets a bit heated.
​
---
​
the tilt
team

Your team for this issue: Joe Pulizzi, Ann Gynn, Laura Kozak, Marc Maxhimer, and Dave Anthony, with an assist from Kimmy Gustafson, Shameyka McCalman, and Don Borger.
​