Welcome to The Tilt, a twice-weekly newsletter for content entrepreneurs. Each edition is packed with the latest news, strategies, and tactics, plus inspiring creator stories and exclusive education, all to help you create, grow, and monetize better.
---
Features in this issue (view online):
​
---
​
full
tilt

Influencers Don't Need a Big Audience To Do Brand Deals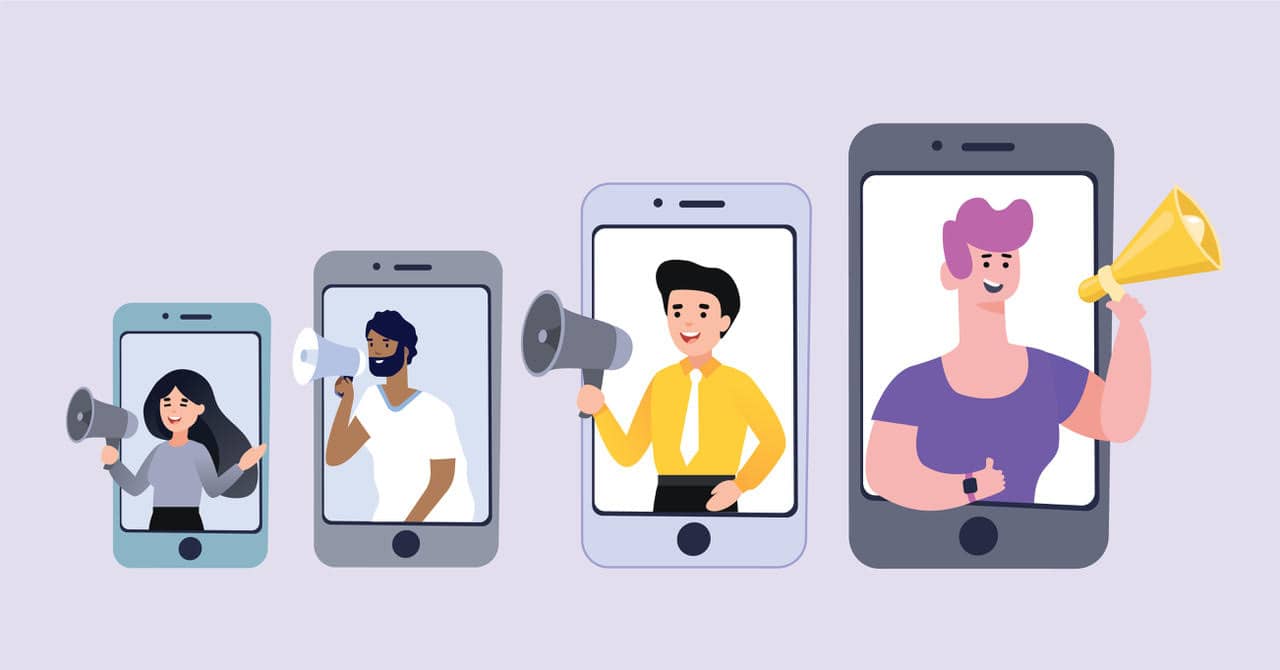 "The bigger, the better" isn't an idiom applicable to creators and influencers who think they need colossal follower numbers to attract interest from brands.
The State of Influencer Marketing survey by Linqia consistently finds marketers most often want to work with micro-influencers (5K to 100K). In the 2021 report, 90% of marketers indicated their interest in micro-influencers, up from 80% in 2020.
Macro-influencers (100K to 500K) are a target of 72% of surveyed marketers. One-third (34%) say they want to work with nano-influencers (up to 5K) – the same percentage who want to work with mega-influencers (500K to 5M).
Also noteworthy is the drop in interest in working with celebrity influencers (5M+), which went to 14% in 2021 vs. 22% in 2020.
Though brand deals involve more than follower counts, it's helpful to understand how those numbers translate into tiers, as well as the advantages and disadvantages of each. For this discussion, I'm using the standard Instagram follower tier counts.
Nano-influencers (1K – 10K followers)
Pros: Nano-influencers usually are better able to connect with their followers and form a more tightly knit community. The people following these accounts often are more interested in the creator's niche and content.
Brands may want to work with these smaller accounts because they address a unique and relevant content niche. Companies in the same geographic area might find nano-influencers are more effective in promoting their business, whether it's a product or a restaurant.
Cons: The very reason that brands are attracted to nano-influencers can be a negative for those who seek monetary sponsorships rather than free products or a small commission. Also, some brands are concerned more about reach than engagement, says Nancy Anteby, who manages brand partnerships with influencers.
Micro-influencers (10K – 50K)
Pros: "We always encourage our talent to charge more when they gain followers because they put in the work to create high-quality content and brands are getting access to all their new followers, too," Nancy says.
Cons: Brands might be suspicious of influencers who have recently reached or hover around the 10K milestone because some micro-influencers buy followers to get to that number. Or the creators might have joined an influencer pod where influencers follow each other to boost their numbers but don't really engage with the content.
Mid-tier or macro-influencers (50K – 500K)
Pros: You have more people whom you can influence to buy the products or services you promote. Bigger brands and higher rates are likely to follow.
Instagrammers also should take note. Mid-tier influencer Lissette Calveiro is part of Instagram's Reels bonus program. She recently earned $800 after reaching 1.77M views from one video. This month, IG is rewarding her with $8.5K if she reaches 9M views.
Cons: With more followers comes more responsibility to engage with your audience and consistently create high-quality content. You may lose the perks of having a tight-knit community and feel more stress to be active on social media. You have something they want," she says. "Know that and use it to your advantage."
– Bonnie Azoulay
To learn more pros and cons, along with some real-life examples of influencer tiers, read the longer story.
---
Welcome to 2022!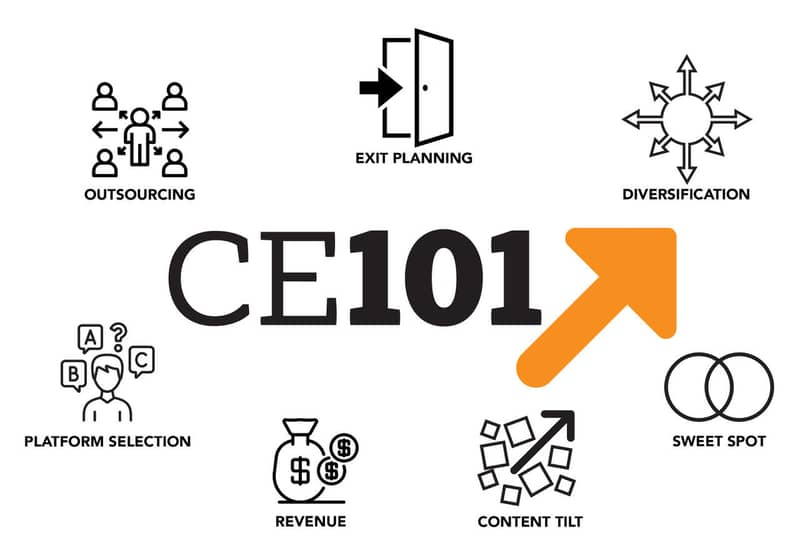 What better way to welcome in this new year than by focusing on your growth personally and professionally, including your audience? We have the perfect way to accomplish this goal – our course, Content Entrepreneurship 101.
This program is designed to meet you wherever you are in your journey as an entrepreneur. Learn about building your base and growing your audience, as well as how to generate revenue.
​Sign up today and use coupon code Growth to save 10% off and to reach your 2022 goals!
---
​
content entrepreneur
spotlight

Story Pirates Turns Kids' Wacky and Fun Stories Into a Long-Lasting Content Brand

Entrepreneur: Benjamin Salka
Biz: Story Pirates​
Tilt: Celebrate the words and ideas of kids
Primary Channel: Podcast (40M downloads)
Other Channels: In-person events, books, Spotify (22K listens per month)
First Dollar: Ticket revenue from first show (co-produced by a then little-known Lin-Manuel Miranda)
Rev Streams: In-person events, Creator Club subscriptions, book sales, music album sales/listens
Our Favorite Actionable Advice:
Invite your audience to create:

Story Pirates is a business where its audience also creates the origins of its content.

Stay on mission:

Though Story Pirates evolved its distribution channels, it's always focused on the same mission – to celebrate the words and ideas of kids and to show them their stories matter.

Listen to others:

They listened to the advice Jon Stewart gave them: "If you're a content generator, you never run out of ideas. Don't worry about it. Just put them out into the world, and there will be more and more and more."
– Kimmy Gustafson
All the Story: To learn more about this 16-year-old content business, check out the longer story.
Know a content creator who's going full tilt? DM us. Or email [email protected].
---
​
quick
talk

Caught on … LinkedIn​
Which social media platform do you visit first each day?
Discord: 3%
LinkedIn: 41%
Facebook: 25%
Twitter: 31%
(64 votes)
​
---
​
things to
know

Money
Audiences
Tech and Tools
And Finally
---
​
we're a stan for
Sam Dogen

Sam Dogen founded Financial Samurai to make sense of the 2009 financial crisis – to "Slice Through Money's Mysteries," as his tagline says.
During that global financial crisis, he lost 35% of his net worth in a few months and, with that, his drive to make money. Instead, he put his energy into something new: writing and connecting with others online. Since its creation, the blog has become a must-read for those looking to make their money work for them.
Sam has published over 2.1K personal finance pieces, has had over 80M visitors to the website, and made Forbes' list of top finance bloggers to follow in 2021.
The writer lives by two personal philosophies: "You will regret more of the things you don't do than the things you try," and "It's important to never fail due to a lack of effort because effort requires no skill."
Why we're a Stan: Sam's a great example of a content entrepreneur who has found a sweet spot for his expertise and his audience's interests. He also uses a basic website template, indicating that if your visitors find the content valuable, they are willing to overlook mundane packaging.
– Shameyka McCalman

---
​
the business of
content

---
​
the tilt
team

Your team for this issue: Joe Pulizzi, Ann Gynn, Laura Kozak, Marc Maxhimer, and Dave Anthony, with an assist from Angelina Kaminski, Bonnie Azoulay, Kimmy Gustafson, Shameyka McCalman, and Don Borger.
​