Welcome to The Tilt, a twice-weekly newsletter for content entrepreneurs. Each edition is packed with the latest news, strategies, and tactics, plus inspiring creator stories and exclusive education, all to help you create, grow, and monetize better.
​
---
​
full
tilt

Don't Leap Full Time Into Your Content Business Until You Read This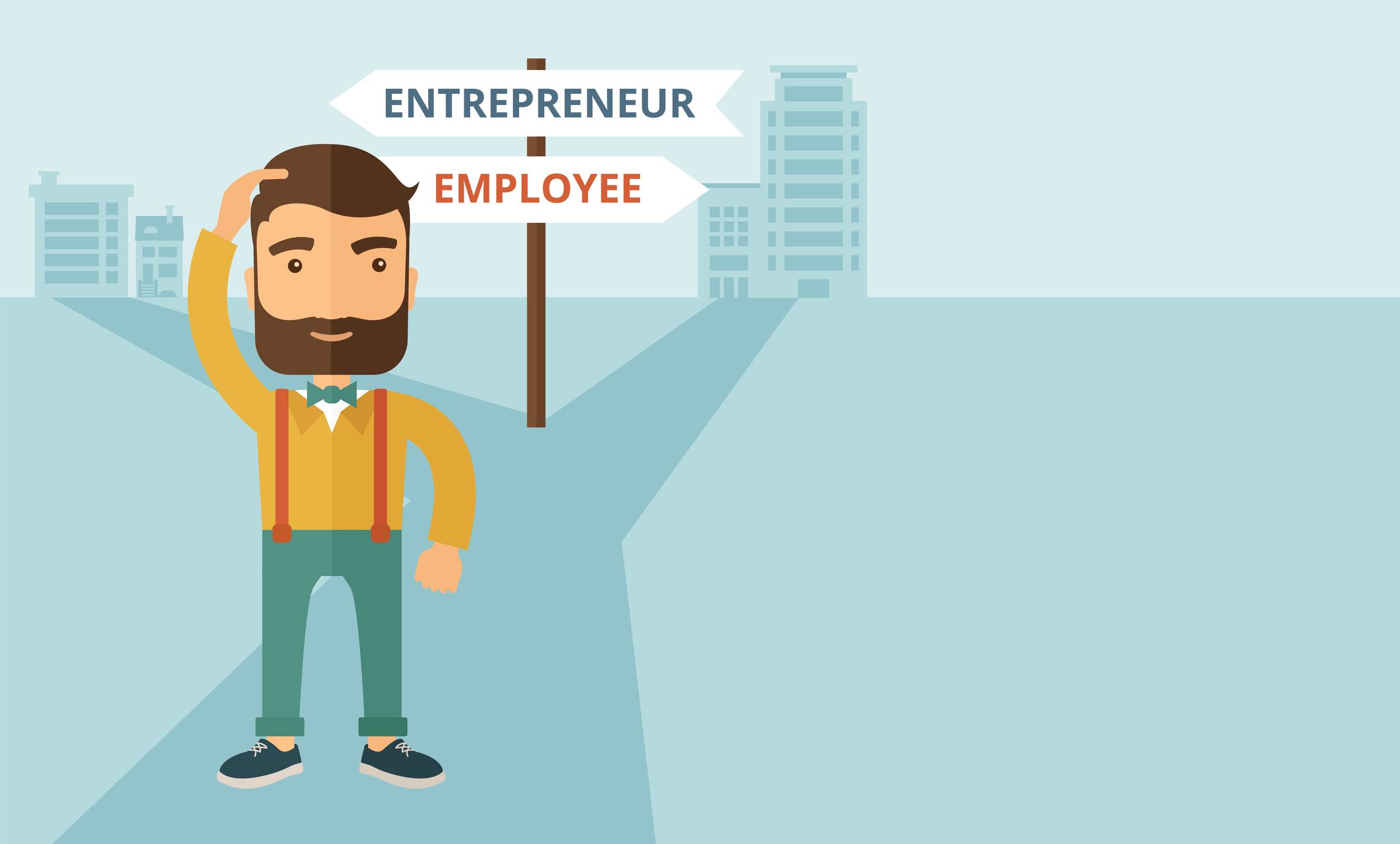 Even before The Great Resignation, creators saw their content business as an opportunity to gain their independence, free from traditional work environments, schedules, constraints, etc.
But they don't do it by abandoning their day jobs. The Tilt's 2021 research found 48% pursuing their content business as a side gig. We get it. You're probably like A Power Mood's Sam DeMase who wants to pursue her content business as her full-time job but also needs to survive financially. Our research also shows it takes 26 months on average before a content business earns enough to support at least one person.
How can you get to the point where you can quit and make being a content entrepreneur your only job? Here's advice from people who have been there and some who have done that.
Tilt Advice
Many content entrepreneurs start their businesses as a hobby or side hustle while working their day job. Before you quit, grow your content business. Set a personal financial goal. How much money do you need to live each month? (Is there anything you currently buy that you're willing to go without to quit your day job?)
Chelsey White worked as a digital client finance manager at a top New York public relations agency before quitting her job in 2019 to devote all her time to Chelsweets (1.2M) on Instagram. Her goals before quitting? To pay off her mortgage, earn a consistent monthly income through Chelsweets, and make two times her corporate salary.
Her revenue comes through affiliate links, blogging, YouTube, Facebook videos, content creation for The Food Network, paid partnerships on social media, and private cake creation lessons.
"I hit a breaking point. I was working around the clock and I felt like I was losing it. I had a moment of clarity and realized, it's time," she writes in a blog post, Why I Quit My Job To Pursue My Baking Business Full-Time (interestingly, she doesn't actually sell her cakes).
Don't forget to factor in expenses, such as health insurance and 401(k) matching dollars paid by your employer. Chelsea White set up a SEP IRA because it's simpler than a 401(k) for those who are self-employed. Health insurance can be a big expense. If you meet income thresholds, you may be able to purchase it at a lower rate through HealthCare.gov.
But don't quit the first month your content business brings in your target revenue goal. Make sure you have a safety net to weather the down months in your content business. You'll have some breathing room to create, make mistakes, and evaluate your earning potential.
Also, set aside money to invest in your business, from paying third-party vendors like website hosting servers to buying software or attending industry conferences.
To achieve your financial goals more quickly, explore how to grow your revenue streams. The first step in doing that is building and growing your audience with authentic content.
Many creators find success selling access to their audiences through brand partnerships. An April 2021 survey by influencer marketing platform Mavrck found 68.1% of U.S. adult influencers cited brand collaborations as generating the most income for their businesses. Affiliate marketing ranked second, cited by 9.3%. Another report, Creator Earnings: Benchmark Report 2021, found 77% of creators rely on brand partnerships – three times more than any other revenue source.
When Quigley Goode decided to pursue content creation full-time, she told her agents not to book her any more TV host or modeling gigs. She went all in and focused on building her blog and Instagram while networking with brands to do deals.
Passive income – revenue earned without having to create something new – also can be an attractive option. Before Austen Tosone quit her job in April 2021, she already had a 10K+ Instagram following. She established passive income streams from ads and digital products. A Power Mood's Sam DeMase creates digital courses that she sells to help her move closer to pursuing her content business as her full-time job.
– Bonnie Azoulay
To learn about one content creator who got fed up with her day job and turned in her two-week notice, read the longer version.
---
Author and Book Reviewer Jen Campbell Finds Audience on YouTube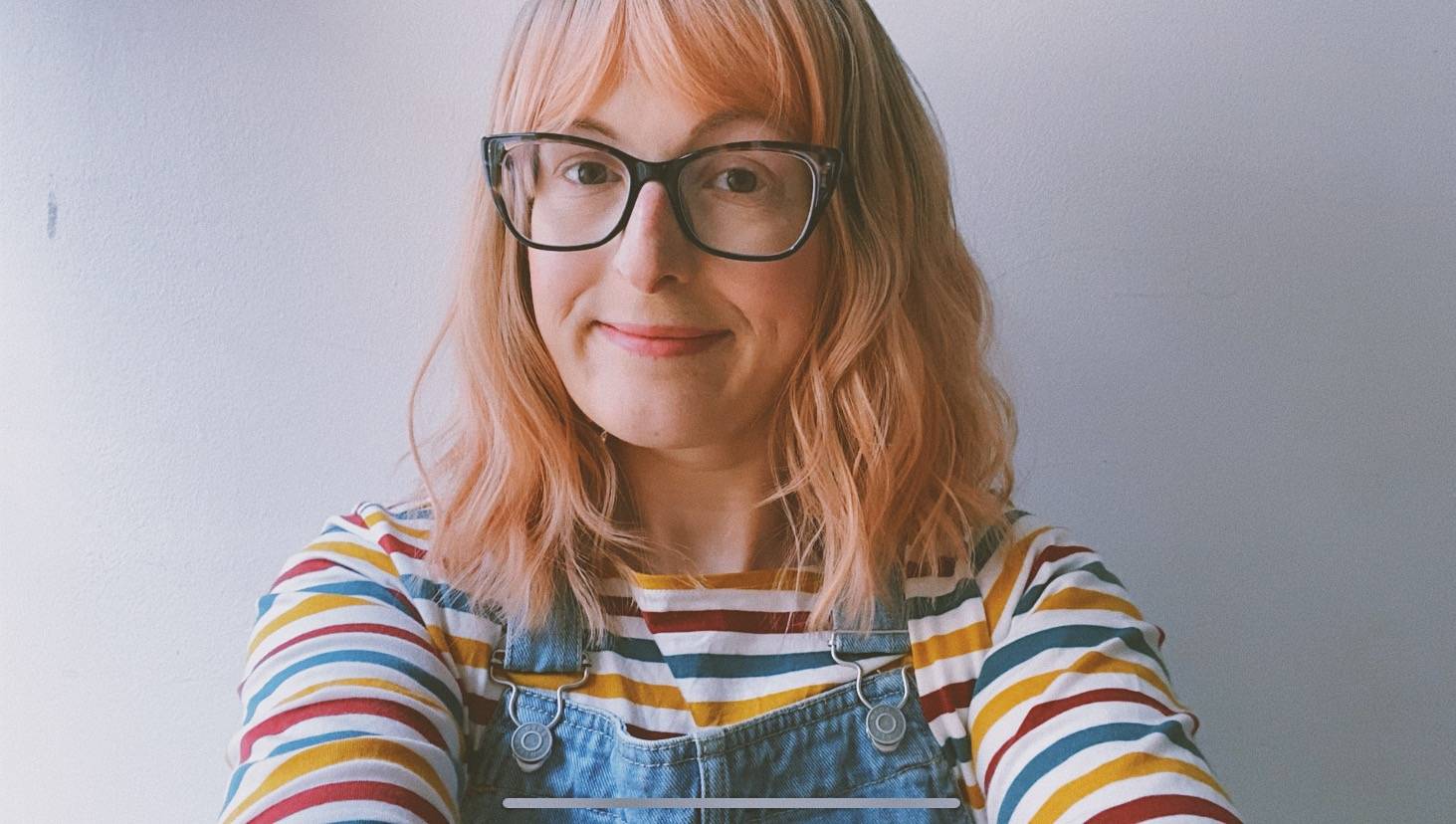 Entrepreneur and Biz: Jen Campbell​
Tilt: BookTuber
Primary Channel: YouTube (61.8K)
Other Channels: Podcast, Patreon (475), Instagram (28.6K), Twitter (22.5K)
Rev Streams: YouTube, sponsorships, Patreon, writing workshops, events, speaking engagements
Our Favorite Actionable Advice:
Create something you like:

Your first audience is you. If you aren't interested in the content, your (potential) audience probably won't be either.

Mix it up:

Jen doesn't restrict her content to books. She uses her platform to educate people about her genetic condition as well as her love for fairy tales.

Reuse your content:

Though Jen found a publisher interested in turning her original blog, Weird Things Customer Say in Bookshops, into a book, you can package your blog content into a book, an e-book, a podcast series, etc.
Some of the Story
The first BookTubers started reviewing books and talking about the publishing industry around 2010, according to Book Riot's history of book-loving YouTubers. And in 2014, when Jen Campbell launched her BookTube channel, it was a small but growing community of dedicated content creators.
At the time, Jen, who lives in England, was already a pro in the publishing industry with experience creating viral content. She'd been working as a bookseller for years and had four books published.
A little back story about her book origins: In 2011, Jen Campbell had a series of blog posts called Weird Things Customers Say in Bookshops that went viral, triggering a book deal. The first book was published in 2012 and was a Sunday Times bestseller; a sequel was released in 2013. "I was already a published poet and short story writer at the time, but this branch of writing was different for me, and it was fun to do," she says.
Though she shut down that blog in 2012, her YouTube channel became a new outlet to share her interests.
"I began my YouTube channel because I'd started working in an antiquarian bookshop, and I missed recommending new releases to customers," Jen says. "So, I decided to start a channel to talk about that and also talk about the publishing industry, the representation of disability, and take people behind the scenes of book festivals."
Today, Jen's YouTube channel has grown to more than 61K subscribers. She offers a steady stream of content that covers everything from the books she reads each month to the history of fairy tales to explanations about her own disabilities, which led her to books and writing in the first place.
Jen was born with a rare genetic medical condition called EEC syndrome, which she explained in a video in February. Because of it, Jen's fingers were either missing or fused together at birth. And as a child, she spent a lot of time in the hospital having her hands "crafted," as she explains in another video. It was in the hospital that she fell in love with books. Her first poem was published at age 11.
"My aim (on YouTube) is the same as it was when I was a bookseller, to help foster a love of reading and generate conversations around books," she says. "I also do a lot of disability advocacy work, so of course [I] would like viewers to learn more about that."
Jen is busy online and offline, and she earns a living from a variety of sources. She's also published children's books and short story and poetry collections. Her next book, The Sister Who Ate Her Brothers, features 14 "gruesome tales" and comes out in October. She teaches writing workshops. She offers editorial services for authors and publishers, gives talks at schools, universities, and book festivals, and writes book reviews. And she has a podcast and a Patreon page to support her work.
Her social media pages on Twitter and Instagram weren't originally part of any business strategy. "They're still only partly that; Instagram, in particular, is just a platform I enjoy," Jen says.
The same goes for her YouTube channel, where she occasionally has sponsored content. Its popularity has been a welcome outcome. "It wasn't a tool to help further my writing career, but I do also recognize that it is helpful to have a platform as a writer, so I am grateful for that," she says.
– Sarah Lindenfeld Hall
All the Story: To read Jen's advice for content entrepreneurs just starting out, check out the longer story.
---
​
quick
talk

Caught on … Twitter
"Focus on the value you add, and not on what other people are doing."
– The Voice of Marketing | LeboLion_SA
​
---
​
things to
know

Money
Audiences
Tech and Tools
And Finally
---
​
we're a stan for
Graham Stephan

In 2018, Graham Stephan's online community grew exponentially after uploading an unboxing video for his new Chase invitation-only credit card. In the months leading up, the real estate tycoon created online videos on personal finance, investing, and ways for the average viewer to save money. The 29 year old with 3.37M subscribers currently initially looked at YouTube as a creative outlet, a fun project that morphed into a way for him to earn more, especially in ad revenue on YouTube.
After gaining 2M subscribers, posting three videos a week helped him earn about $171K in ad revenue in 2018. That unboxing video racked in $3.4K in one day and averaged about $1K on subsequent days.
Why we're a Stan: Though his unboxing video went viral, we're more impressed by Graham regularly posting multiple videos every week to grow his finance-focused audience. You can't plan for a viral hit, but you can plan to provide your audience with valuable content regularly.
– Shameyka McCalman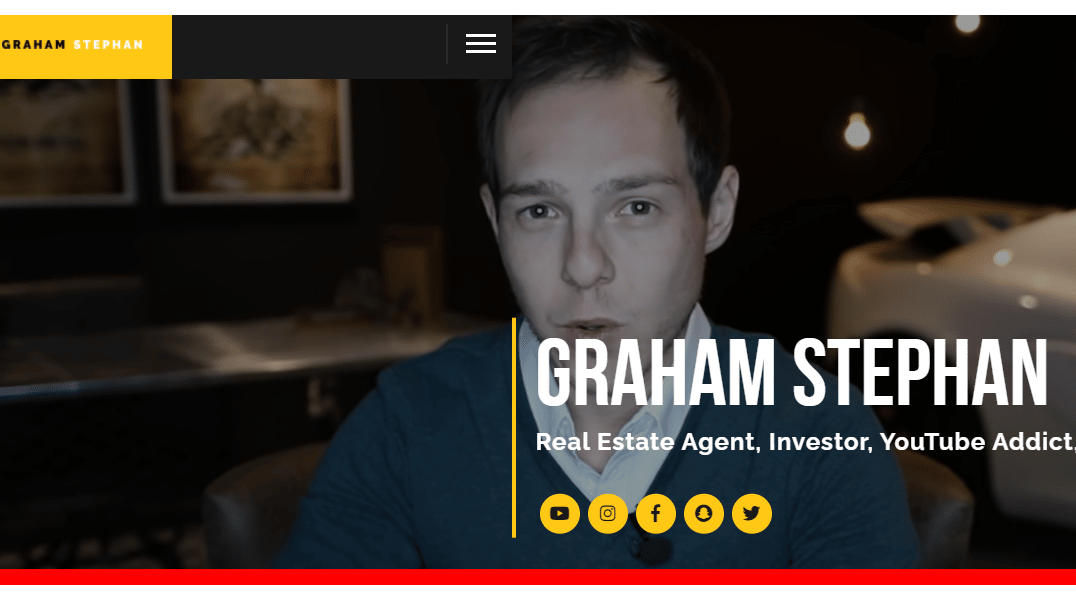 ---
​
the business of
content

In this week's Content Inc. podcast, Joe discusses Web 3.0, and if it is possible to not only generate revenue for yourself through content creation but for your audience as well?
​
In the latest This Old Marketing podcast episode, Joe and Robert combat multiple posts about the ineffectiveness of content creation today. It's not more difficult … it's just different.
​
---
​
the tilt
team

Your team for this issue: Joe Pulizzi, Ann Gynn, Laura Kozak, Marc Maxhimer, and Dave Anthony, with an assist from Bonnie Azoulay, Sarah Lindenfeld Hall, and Shameyka McCalman.
​