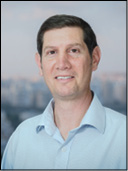 Zoomin helps organizations deliver content on-demand, across all customer touchpoints, quickly, easily and precisely. Zoomin's next generation publishing platform enables your customers to instantly zoom into the precise content they need, when and where they need it. Global brands like Jive, ServiceNow, Hitachi and Cisco trust Zoomin to deliver their content to documentation portals, knowledge bases, call centers, search engines, customer communities, and to devices that are part of the internet of things.
Today companies differentiate themselves primarily based on their customer experience. That means that your customer experience has to be more than good – it has to be great. As your prospects and customers progress through the different stages of the customer journey, from initial research to purchase and post-purchase, they expect you to give them answers immediately and consistently, anywhere they might search.
At Zoomin, our mission is to leverage your product content to ensure success throughout the customer journey. We strive to provide a robust and innovative content publishing platform which allows you to provide information consistently across all customer touchpoints. Once your content is published, we give you detailed analytics on customer interactions with your content, extracting actionable insights that grow your business and reduce your costs. From your documentation portal to your social community, from web search to connected devices, with Zoomin your content will always be there for the people who need it: your customers.
For Additional Information:
150 West 28th St.
17th Floor
New York, NY 10001
646.216.8876
info@zoominsoftware.com
www.zoominsoftware.com