---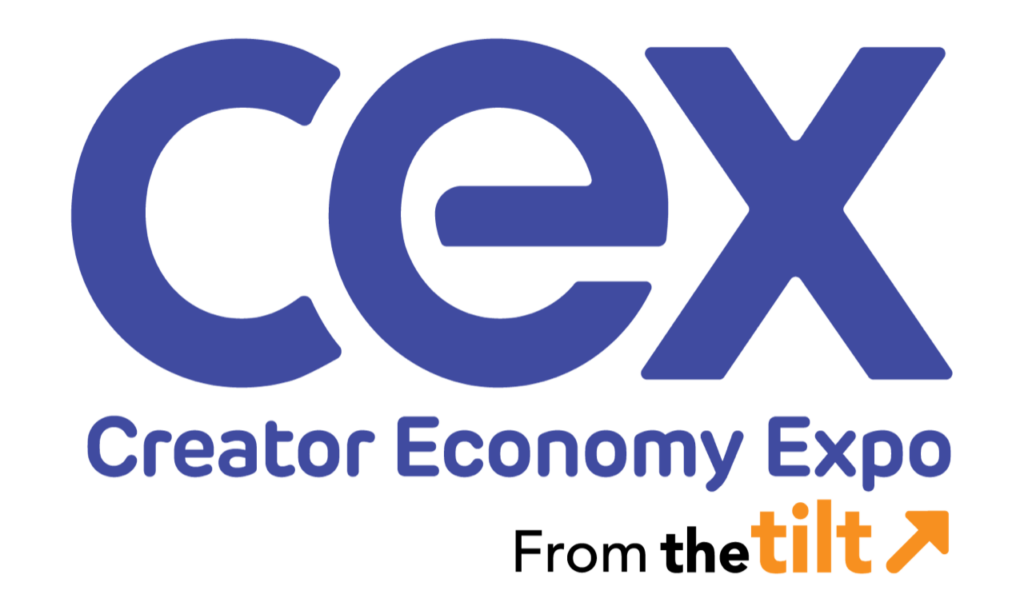 The must-attend business event for content creators. May 1-3, 2023 at the Cleveland Convention Center.
---
Hitting "publish" and sharing your video's link across a few social media platforms won't get your content the optimal attention it deserves in the booming creator economy. To attract a wider audience, you need to repurpose your video content into other formats — blog posts, infographics, podcasts, etc.
But the question is: how do you repurpose your video content in a strategic, methodical way?
Repurpose your video content in a strategic, methodical way with this step-by-step advice from @HazelRaoult. #Video #CreatorEconomy
Click To Tweet
In this post, let's look at a step-by-step approach to doing just that.
1. Categorize your content
Run a content audit to determine which videos are ripe for repurposing. Set up a tracker or spreadsheet. Categorize your content based on the following:
Type (length): Identify the formats for each video – mini, long, etc.
Type (format): List the video purpose – how-to, entertainment, interview, etc.
Performance: Use the platform's (YouTube, Instagram, Vimeo, etc.) built-in analytics to detail how well each video did. If you embed videos on your website, use Google Analytics to analyze their performance. (More on this in step two.)
Add categories that are important to your content business. Once you've categorized the content, it's time to select the videos to repurpose.
2. Detail and review performance
With the performance metrics, you won't find it hard to be objective when assessing which videos deserve an extended life.
Gauge your content's performance based on these video metrics – view count, audience retention, impressions, click-through rates, play rate, engagement rate, and average view duration and finish rate. Identify the videos that made an impact.
Many video-hosting platforms, like YouTube, Vimeo, Instagram, etc., have their own analytics data for your videos that live there.
If you embed YouTube videos on your site, you can use Google Tag Manager to fetch the data in Google Analytics. Here's a five-minute video on how to set this up:
The tag lets you record all user activities – play, pause, forward, etc. – and updates your analytics each time a user clicks to view your video. There are no built-in stats in Google Tag Manager, which is why you need Google Analytics. Keep in mind it may take time for embedded video analytics to appear because a certain volume of visitors must show up for it to be provided.
With the data collected, you can identify your top-performing videos to further their visibility and get more viewers. You can also consider building an online portfolio to neatly showcase these best-performing videos for future collaboration opportunities.
3. Compile the best bits of short videos
Instagram Reels can be synonymous with better video reach. Ninety-one percent of active Instagram users watch videos at least once a week. Also, Instagram Reels drive 22% more engagement than regular Instagram videos.
The Reels' algorithm pushes your content to more viewers if:
It gains good initial traction in terms of likes.
Users comment on it, save it, and share it with others.
Users visit the audio page, signaling they might be inspired to make their own Reel using that tune.
Pick and compile the best few seconds of a top-performing video likely to engage viewers as soon as they stumble upon your Reel.
Similarly, you can publish bite-sized, vertical clips as YouTube Shorts.
4. Turn the best videos into audio experiences
In 2022, over 464 million people are listening to podcasts. So, audio content is a great way to repurpose your video content.
First, use a tool like Format Factory or Video & Audio Converter PRO to convert your video into audio.
Once you have the audio file, use a tool like Audacity or Clipchamp to trim unwanted bits of the audio, add an introduction and conclusion, and fine-tune its quality.
After trimming and tuning the audio, create square artwork (1.4K by 1.4K pixels) for your podcast thumbnail. For this, you can use Canva or Kapwing.
Then, upload the finished audio file to a podcast host server. They push your podcast to platforms like Spotify and Apple Podcasts to improve its reach.
Consider this repurposing video content example from The Minimalists. The almost 33-minute video is about decluttering emotions.
They add new intros and outros in the Spotify-distributed podcast version: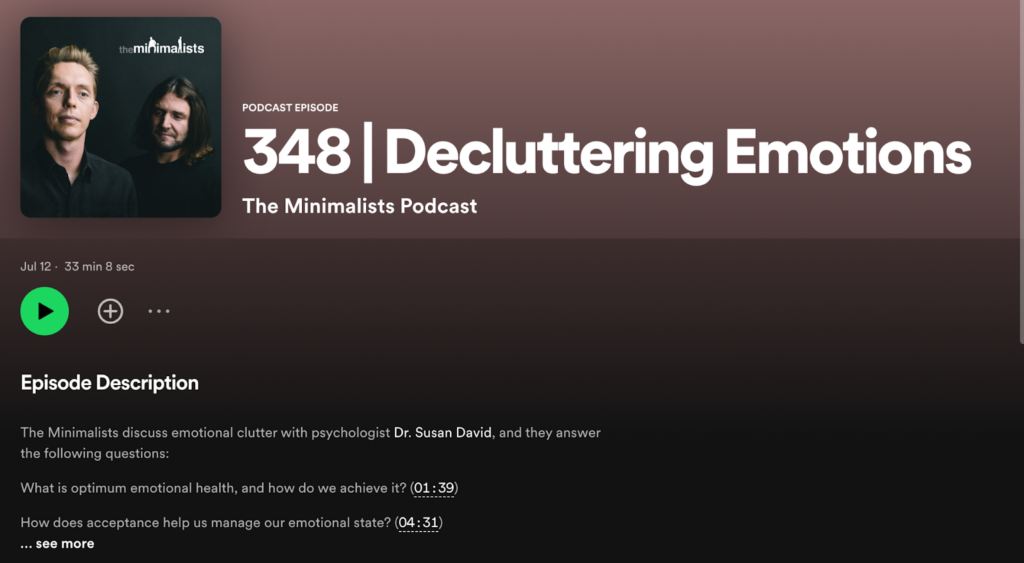 TIP: Add a call to action at the end of audio content to prompt viewers to watch the video and link to the video in the podcast show notes.
5. Make carousel graphics with key points
Summarize the key points of your video in educational graphics and post them as a carousel on platforms like Instagram.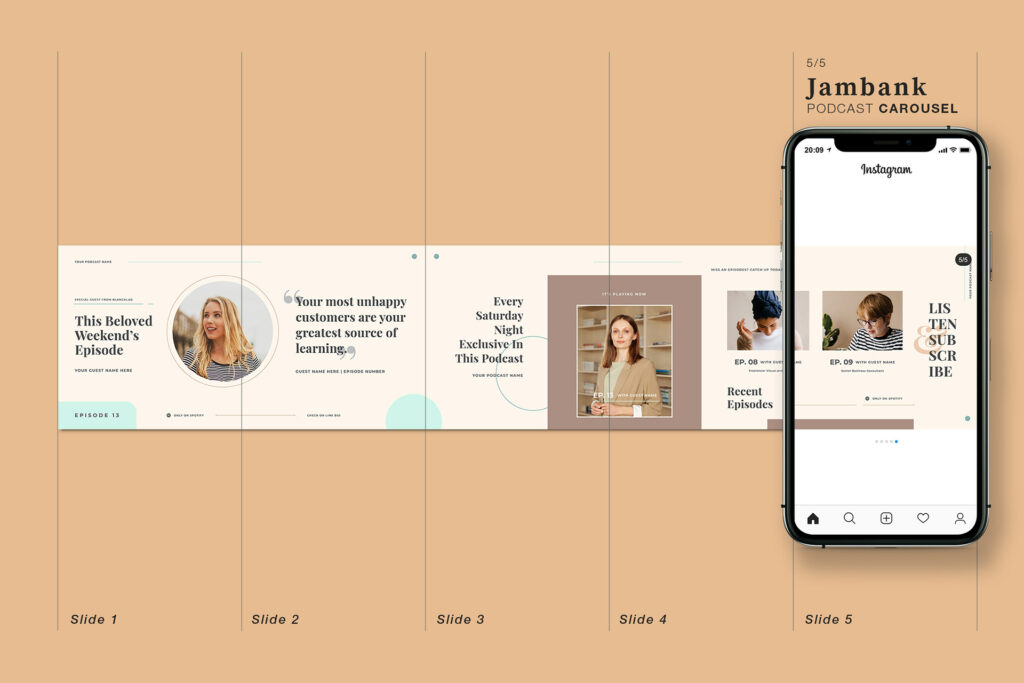 Ideally, users will save your carousel posts to their collections so they can revisit them later. The more saves you get, the more likely your content will appear on the Instagram Explore page – where the algorithm rewards quality content by furthering its reach.
Use an image editor tool like Plann or Canva that offers easy-to-use templates for making attractive carousel posts quickly.
6. Curate videos on the same topic into an online course
Repackaging related videos into a course can work wonders for your content business, not only extending their reach but adding a potential revenue stream.
Repackage related videos into a course to extend your reach and add a potential revenue stream, says @HazelRaoult. #ContentEntrepreneur
Click To Tweet
Publishing an online course can help reach a modern audience that's looking to constantly upskill themselves. Check out jewelry designer Bev's website, Linkouture, which offers DIY jewelry tutorials and uses that content in her classes and ebooks with embedded videos. For instance, download Jump Ring Jewels' ebook that has videos in the ebook.
Wrapping up
Repurposing your existing videos takes the pressure off of coming up with new ideas for content and lets you focus on improving your brand's visibility. Use the ideas shared in this post to get started with repurposing your best videos for better reach.
Are you a subscriber to The Tilt? If so, thank you. If not, why not join the community for creators building businesses and its free twice-a-week newsletter?
Hazel Raoult is a freelance marketing writer and works with PRmention. She has 6+ years of experience in writing about business, entrepreneurship, marketing, and all things SaaS. Hazel loves to split her time between writing, editing, and hanging out with her family.