Welcome to The Tilt, a twice-a-week newsletter for content creators who want to be or already are content entrepreneurs. We talk aspiration, inspiration, revenue, audiences, tech, trends, and more to help your content business thrive.
Over the weekend, 280 $TILT coin supporters shared in over 40K Rally.io rewards. Purchasing $TILT coin supports our content creation efforts at The Tilt. You can support us by purchasing $TILT coin directly here or by sharing this newsletter with your colleagues. Thank you! – Joe Pulizzi
​
---
full
tilt

Brand Partnerships: What Content Creators Need to Know to Do the Deals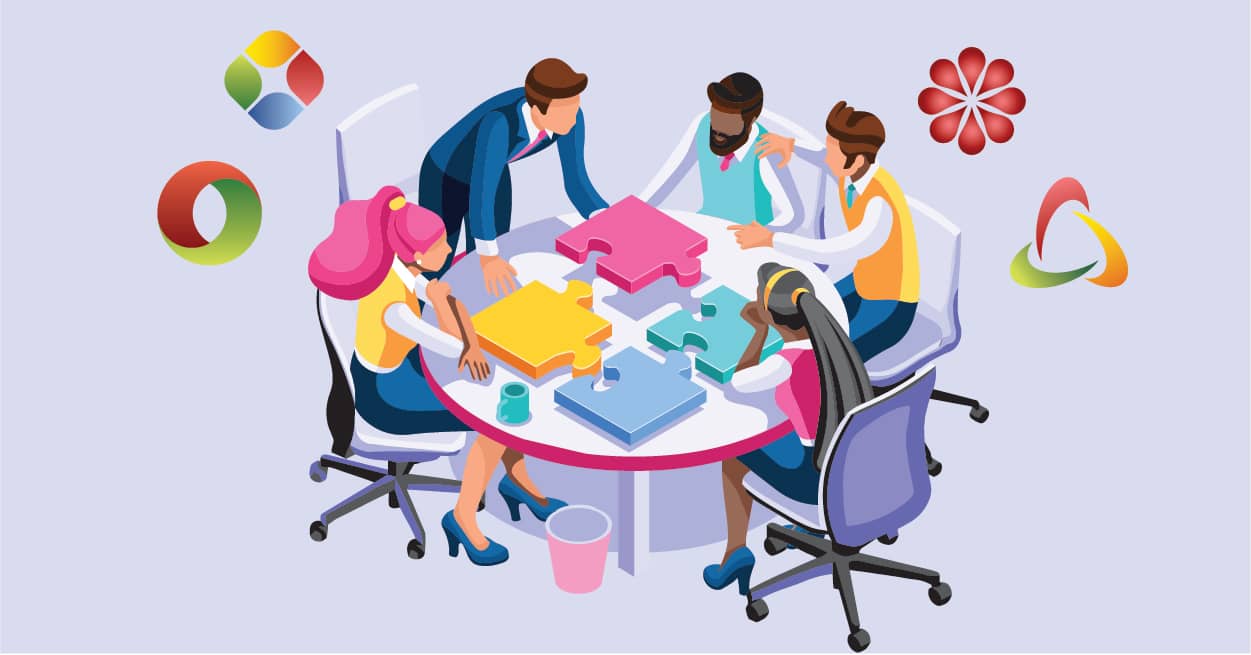 What's the news?
77% of creators rely on brand partnerships, which is three times more than any other revenue source, according to the Creator Earnings: Benchmark Report 2021.
An April 2021 survey found 68.1% of U.S. adult influencers cite brand collaborations as generating the most income for their businesses.
What does that mean for content creators?
You should have a strategy to connect and work with brands if you want to be a content entrepreneur.
What exactly are brand partnerships?
In exchange for some form of compensation, content entrepreneurs allow companies to access their audiences. These partnerships could be sponsorships, sponsored posts, mentions, affiliate links, etc.
The Tilt Talk and Advice
What should a content entrepreneur do?
Focus on building and growing your audience because that's what tells brands that your content business is working. At the same time, build the business case for working with you.
How do you do that?
Emma Cortes, who creates Emma's Edition and co-hosts Content Creatives Podcast, has offered this advice: 1. Be a fan of the brand and organically talk about them before you partner with them. 2. Be active on multiple platforms. Even if you have a much smaller audience, brands that are on those platforms want to connect with you and your followers. 3. Post consistently. 4. Have a clear brand identity.
Can content entrepreneurs with small audiences work with brands?
Let's go to skin-care blogger Amber Broder who has about 2.5K followers on Instagram. "You want to create a captivated audience, who engage with you and support you, with strong visual storytelling skills. Then the right brand offers will come," she says.
Among her tips:
Work with quality brands that resonate with your audience.

Promote your engagement rates, which often are higher than those with massive audiences.

Ask for payment when you think the partnership merits more than a gifted product.

Stay away from most "ambassador" deals or any arrangement that calls for you to pay for their product (even with a discount).

Use affiliate programs sparingly.
What's the next step to create brand partnerships?
You need to have a good case ready for brands to see the value of working with you. And that usually requires some sort of media kit.
What's a media kit?
It is designed to make a persuasive case of why the brand needs to work with you.
It should tell the story of your content business and explains why working with you would be good for the brand. Think about it as an "about" page, explaining who you are, the topics of your content, formats, frequencies, platforms, etc. It also should include lots of data insights into your audience and content performance.
What else?
Make sure brand partnerships fit with your voice. Start with a few to get the model right. Be transparent about any brand deals. Otherwise, your audience will see it as a money grab and won't respond (or worse, unsubscribe or stop following you). And the FTC likes transparency too.
– Ann Gynn
To learn more about how to effectively create brand partnerships for your content business, read the longer story.
---
Early-Stage Content Entrepreneur Makes First Dollar after 2 Weeks on Twitch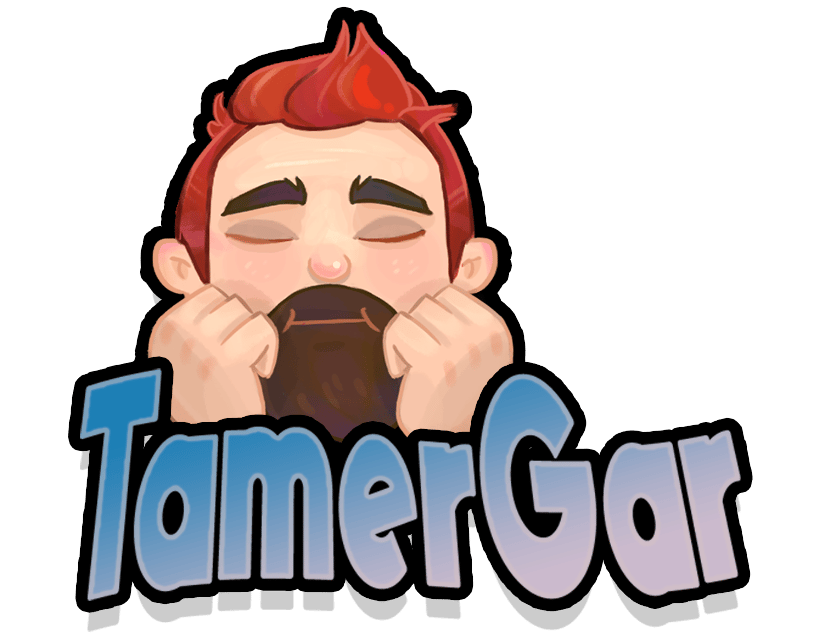 ​
Entrepreneur: Tamer Gargour
Biz: TamerGar​
Tilt: Streaming less popular video games
Channels: Twitch (1.1K) Facebook (10K) Twitter (10K) Instagram (2.8K)
Time to revenue: 2 weeks
Monthly revenue: $1K after five months in business
Rev Streams: Twitch affiliate partner
Our Favorite Actionable Advice
Don't stream more. Market and network more.

Tamer attributes over 80% of his early success to interacting in Twitch-related groups, answering questions, posting comments, popping into and supporting other Twitch channels.

Go live when you have an audience:

Ask family and friends to join your early streams. Having audience members is social proof that could spur non-relatives to watch too.

Pick standout stream topics:

Tamer deliberately streams games that are less popular so his channel stands out from the crowd.
Some of the Story
Within two weeks of launching on Twitch, Tamer Gargour reached affiliate status. Within five months, the early-stage content entrepreneur is breaking $1K a month with over 1.1K followers. And he's just getting started.
Tamer credits his launch success in part to his previous career in radio. From structuring shows into 15-minute intervals to leveraging the power of networking, he knows how to connect with an audience. And Tamer only streams a total of 14 hours per week, max.
"Over 80% of my success comes down to networking and marketing, and a lot of streamers underestimate how much time and work this really is," he says.
On top of consistent branding, Tamer networks every day. He actively participates in Twitch communities on Facebook and Discord. He has popped into other Twitchers' streams as an active audience member. Over time, some of those streamers hopped into Tamer's live content.
Now, about one-third of Tamer's Twitch earnings go back to support other streamers through bits, subs, etc. Investing in other streamers inspired most, if not all, to return the favor.
Twitter has been his most valuable social media marketing avenue. Though he has 10K followers on Twitter, he thinks TikTok will be a better place to market because its algorithm makes it more powerful for the content to go viral.
When he launched on Twitch, he never went live unless Tamer knew he had an audience, relying heavily on family and friends early on.
Now, Tamer averages 23 to 25 viewers. He needs to average 75 viewers to apply for Twitch Partner status. But it's not just viewers that count. "Twitch makes sure you have a brand and following on these platforms. Many streamers will reach the viewership requirement but will still be denied because of their Twitter and YouTube," Tamer says.
He chose the channel's content tilt to celebrate a large variety of lesser-known games. But he didn't stop there. Much like radio stations air multiple shows, Tamer has grown to have three programs: a video game variety show, a talk show, and a music stream.
The music stream is the latest addition and the most financially viable. Audience members choose a song that Tamer must learn to play on the guitar in just five minutes. If he can play a recognizable chorus, he wins. If he cannot, the suggester gets a free subscription to his channel. His music stream also has the most hype trains, which he says are exceedingly fun and easy to leverage with music. ​
​
– Emily Griffin-Wetzel
All the Story: To learn more about Tamer Gargour, the content entrepreneur, and TamerGar, the content business, check out the longer story.
Know a content creator who's going full tilt? DM us or email [email protected].
---
​
quick
talk

Caught on … Pinterest​
"The way to get started is to quit talking and start doing." –
Walt Disney
​
---
​
things to
know

Money
Audiences
Tech and Tools
And Finally
​
---
​
we're a stan for
Love Taza

When blogger Naomi Davis launched Love Taza in 2007, she was recently married to Josh and wanted to share the bits and pieces of their new life together. Fourteen years later, Naomi and Josh have added five more lives to their family.
They've lived in Washington, DC, and New York City and recently moved to Arizona. At one point, Josh left his banking job to take on the business side of Love Taza. And throughout it all, Naomi's blogged about their family, adventures, food, and travel.
Though she has social media profiles, her blog is her heart. As she writes, "While the online community is wonderful in many ways, it's also a place for a lot of hate. For now, I choose to keep blogging because I believe it is a source for good."
They earn revenue from ads as well as sponsorships and affiliate income. In April, her book Coat of Yellow Paint debuted to rave reviews.
​
​Why we're a Stan: We're big fans of content entrepreneurs who build their business on their own platform. We also love that Naomi is an open book, personally and professionally. Her quirky about page includes an FAQ that's a must-read for all content creators. She explains why she blogs, what camera she uses, tips for bloggers, tips for keeping up a successful marriage, how ads and sponsorships work, travel tips for NYC and DC.
​

​
---
​
the business of
content

​Hear what Joe Pulizzi has to say, in his Content Inc. podcast, about philosophy and how it relates to how taking control of your content and your role.
In the latest This Old Marketing, Robert and Joe talk about Twitter launching two more creator programs, one that may change the future of the creator economy.
​
---
​
the tilt
team

Your team for this issue: Joe Pulizzi, Ann Gynn, Laura Kozak, and Dave Anthony, with an assist from Emily Griffin-Wetzel and Don Borger.