Welcome to The Tilt, a twice-weekly newsletter for content entrepreneurs.
---
​
5 things
to do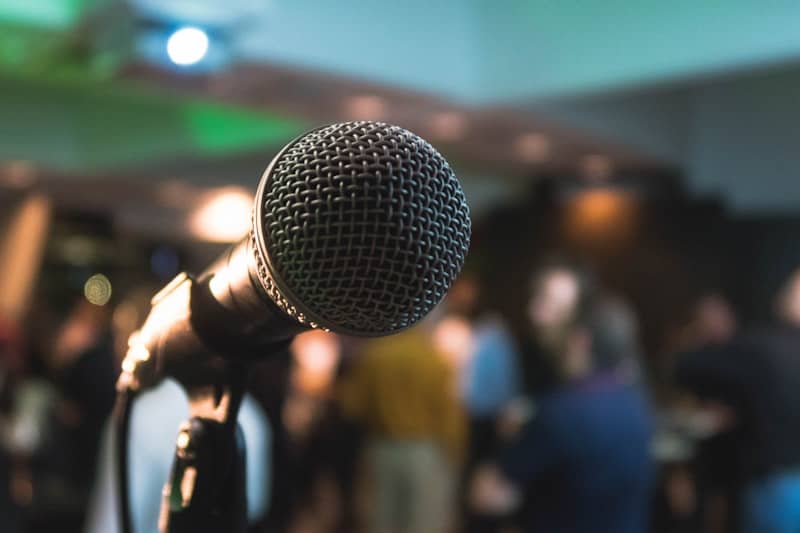 Speaking to audiences – in person or virtually – can power up your content brand. It's a great marketing tool, and it can become a valuable revenue stream.
​Jam Gamble understands its power – and why many shy away from opportunities that could make all the difference in their business. Seven years ago, she launched her coaching business and became #SlayeroftheMic.
1. Get comfortable with your voice: "You have to be human. That is the criteria. You have to be a human with a voice who believes in what they have to say. That's all you need," Jam says.
That means stop being concerned about stumbling over your words, saying "ah" and "um" too many times, or worrying you haven't seen other people like you do it.
2. View your public speaking as a journey: Just start. "It comes down to trusting yourself, believing in what you're putting out there, and just feeling it and listening to your gut," Jam says.
"When I look back on my journey as a speaker, the first vlog out there, the first episode of my TV show, that is not who I am right now. I don't sound like that right now. It's a journey," she says.
3. Give feedback: While many people may give advice, Jam says the most important feedback comes from within as long as you do it constructively. Focus on what you liked best about your performance. For example, maybe your eye contact was on point or your introduction was great.
Jam counsels her students to write down 10 things – five that you like about your voice and five areas you need to improve.
4. Be prepared: Understand your audience and your intention for each speaking engagement.
"When you know who your audience is, that's going to help you determine how you're going to sound, the examples you're going to share, the stories you're going to share," Jam says.
Your intention (i.e., sell, motivate, encourage, educate) will inform the beginning, middle, and end of your speaking. "It doesn't have to have this perfect linear flow to it," Jam says. "But when you know who you're talking to, you know what your intention is, and then you trust yourself, you're going to make magic happen."
5. Set and share your goal: Set your speaking goal for the year, such as being the host of a new YouTube channel or going to a big-name event and standing on stage. Then, say your goal out loud and tell people what you want to achieve.
"The more you say things out loud, you [won't be] thinking that this is some grandiose impossible idea," Jam says. "You're going to start believing that there is a really good chance that it could happen."
Resources:
Want to guest blog for The Tilt? Here are the guidelines. Have a question? Ask Ann.​
​
​
---
CEX FLASH SALE – SAVE $300 TODAY ONLY
​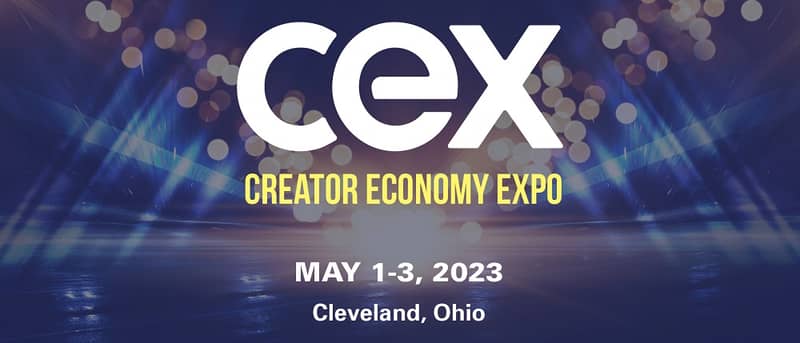 CEX is the content creation event that's about relationships … not just PowerPoints.

Learn from over 40 creators on how to build and grow YOUR content business.

Network with people struggling with the same issues as you.
Creator Economy Expo pricing goes up at the end of the month, but for TODAY ONLY we have a special flash sale for you to save even more $$$! Register by midnight TODAY and save $300 off any in-person pass by using code FLASH300.
​Register today using code FLASH300 to save $300!​
​
---
​
5 things
from the tilt

*The Tilt receives a small commission if readers (at no additional cost) make a purchase using this link.
​
---
​
5 things to
know

Money
Audiences
Tech and Tools
And Finally
​
---
​
Be Part of the TILT Nation with Our New Rewards Program
Share The Tilt Newsletter with other content creators and get exclusive swag and more.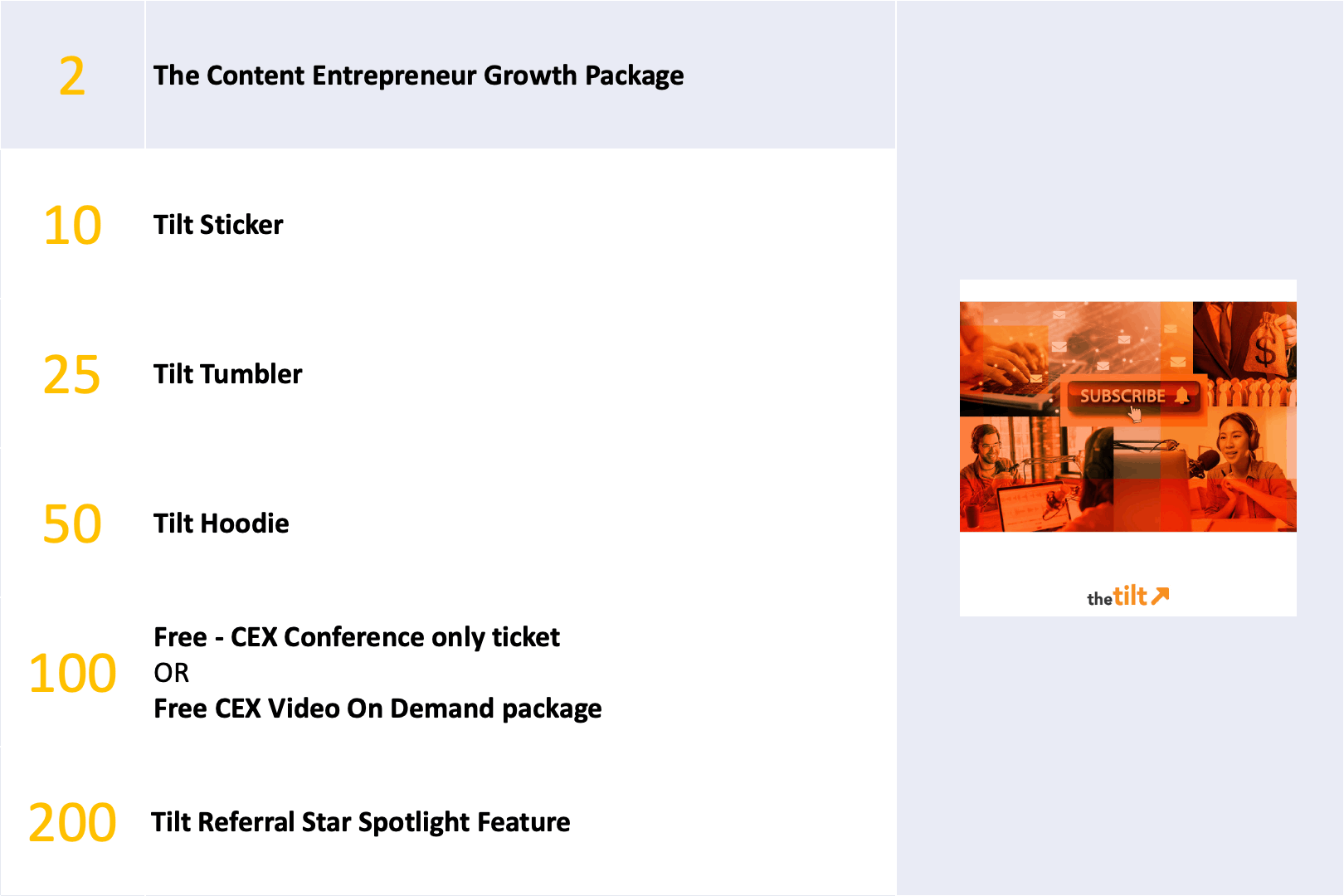 Track your referrals here.
Or share via Twitter, LinkedIn, Facebook, or email.
*Please note the rewards program is only available to US readers at this time. The Tilt reserves the right to reject referrals at their discretion.
​
---
​
the tilt
team

Your team for this issue: Joe Pulizzi, Pam Pulizzi, Ann Gynn, Laura Kozak, Marc Maxhimer, and Dave Anthony.
​