Welcome to The Tilt, a twice-weekly newsletter for content entrepreneurs. Each edition is packed with the latest news, strategies, and tactics, plus inspiring creator stories and exclusive education, all to help you create, grow, and monetize better.
---
Features in this issue (view online):
​
---
​
full
tilt

4 Signs Your Content Business Is Ready for a Talent Manager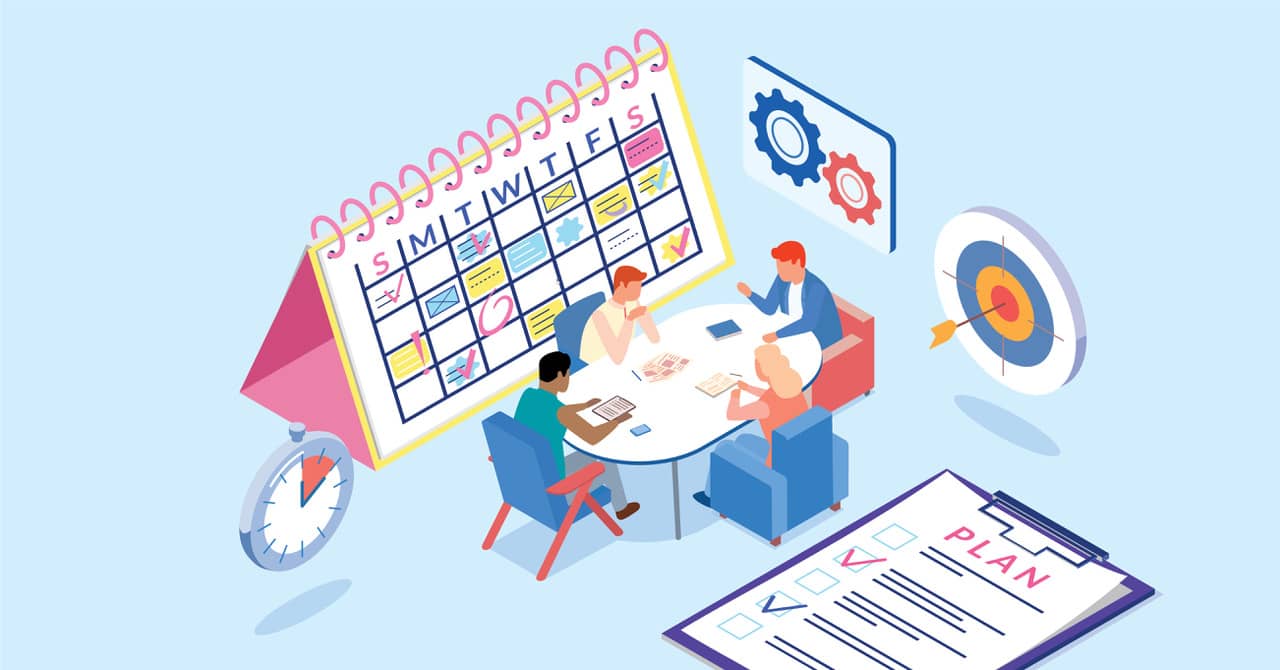 Eventually, successful creators draw an impressive online presence that attracts offers from brands, and they realize their hobby is now a fledgling business that has the legs to become something big – or at least full-time work.
They are great creators, but they don't have enough time or knowledge to handle all the business side of the operation. Those are the signs pointing toward the need for bringing a business manager on board.
Tilt Advice
We spoke with six business or talent managers – Emily Ward and Jess Hunichen at Shine Talent Group, Becca Bahrke and Savanah Deming at Illuminate Social, Damian Skoczylas at ICON, and Caleb Dempsey – to find out when creators should consider signing with a manager, and how they can help build a content business.
When are you ready to make the leap? These are the green flags.
1. You quit or are on the cusp of leaving your 9-to-5
Illuminate Social, Becca says, looks to work with people who are ready to make the leap to full-time content creation. "They're able to survive on doing this, just having this be their only income," she says. "If you're making anywhere around $100K a year– maybe a little below or a little above– that's where we feel like it's our niche where we're able to take that to the next level."
Caveat: Talent or influencer managers typically earn a 20% commission for any business booked through them. "We only make money if they make money," Becca says.
2. Your inbox is overflowing with brand offers
If you're spending so much time responding to brands and not enough time thinking about your actual content, it might be time to get some help.
"There are some self-managed people who do really well in terms of negotiating their own deals and making sure the value is there, and understanding and reading contracts. And they can deal with the conflicts that can come up," Emily says. "And there're other people who need that kind of support earlier than others."
3. You're ready to trust somebody with your business
You need to be ready to hand over, even a little bit, of the reins before signing with a manager. "That's the biggest hurdle we face as talent reps," Damian says. "… It's a bit of a letting-go process to let somebody else be able to handle those business things."
4. You can't seem to break out on other platforms
If all your engagement happens on one platform and you aren't successful on another channel, you might want to dial up some help. "Being a content creator does not equal years of strategy on social media platforms to the point where you can post anything on a platform, and it does well," Caleb says. "Creators should reach out to someone when they feel like they don't know what to do next. Because that's when you start getting frustrated and that starts to reflect into your content."
– Sarah Lindenfeld Hall
To read the four ways that managers can help your content business, read the longer story.
​
---
content entrepreneur
spotlight

Creator Takes Tingling ASMR Content to Next Level, Attracts YouTube Audience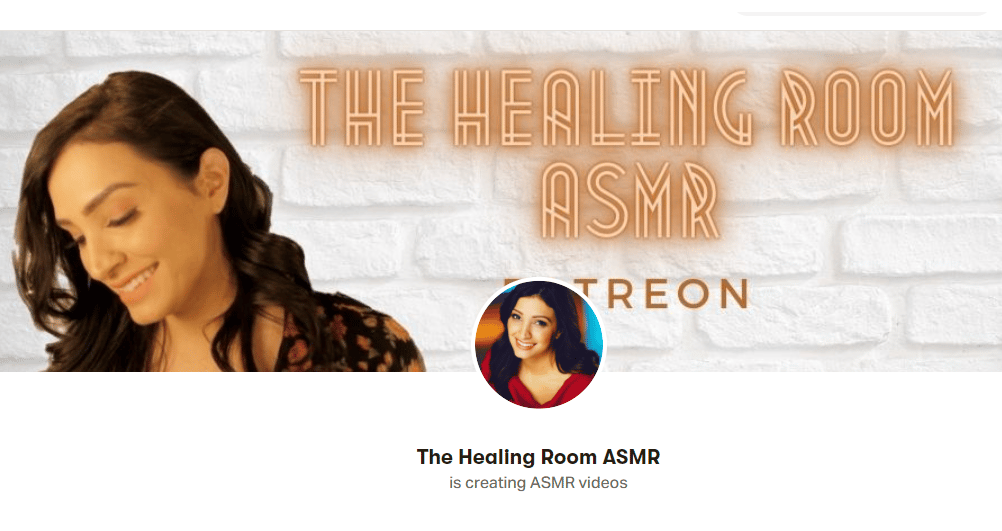 Entrepreneur: Dee (she doesn't use her last name publicly because of privacy concerns)
Biz: The Healing Room ASMR​
The Tilt: ASMR relaxation and entertainment
Time to First Dollar: 6 months
Primary Channel: YouTube (41.3K)
Other Channels: The Healing Word on YouTube (2.36K), TikTok (177), Patreon (43), Instagram (3K)
Rev Streams: YouTube ads, Patreon
Our Favorite Actionable Advice:
Let your audience choose:

Dee delivers her videos in two forms – with music and ambient sound and without.

Stand out with creativity:

In a crowded ASMR content world, she treats each video as an art piece, making it aesthetically pleasing and as immersive for viewers as possible.

Start with education, not creation:

Dee advises potential content entrepreneurs to do their research before creating their first content.
– Kelly Wynne
To learn how Dee tackles her content creation, why she likes YouTube's AdSense program, and her great advice for content entrepreneurs, check out the longer story.
Know a content creator who's going full tilt? DM us or reply to this email.
---
​
quick
talk

Caught on … Twitter​
"Content creates clout." – Daniel Kading
​
---
​
things to
know

Money
Audiences
Tech and Tools
And Finally
---
​
we're a stan for
Steve 'Destiny' Bonnell

Twitcher Steve "Destiny" Bonnell established a following on his platform by "broadcasting nearly constant footage of himself, usually talking politics, playing video games, debating people, or some combination of the three," according to Mother Jones.
He spends almost 16 hours a day video gaming for his now 685K followers, occasionally inserting numerous left-wing ideologies. Countless debates and political discussions erupt on his channel, causing his viewers to tune for both gaming techniques and the additional commentary.
Among his revenue streams, Destiny offers four subscriber tiers, from $5 to $40 a month based on access level and benefits.
Why we're a Stan: Destiny uses his own site to host his subscription services so he doesn't have to give a cut to third parties. He also has a unique gaming tilt by bringing in political conversations.
– Shameyka McCalman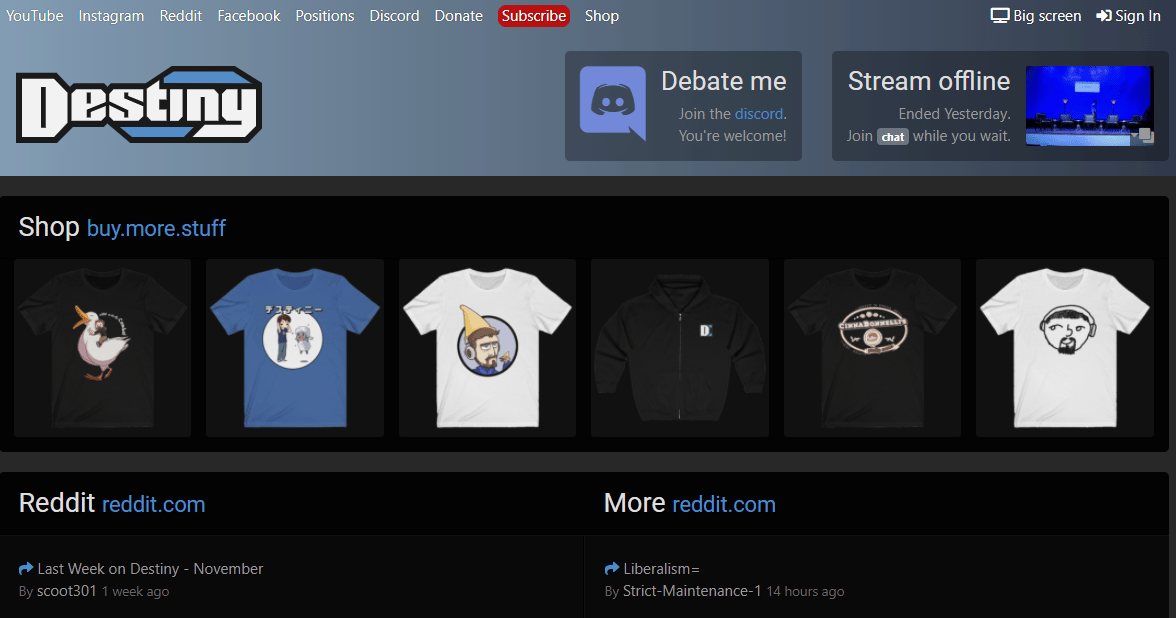 ---
​
the business of
content

​
---
​
the tilt
team

Your team for this issue: Joe Pulizzi, Ann Gynn, Laura Kozak, Marc Maxhimer, and Dave Anthony, with an assist from Sarah Lindenfeld Hall, Kelly Wynne, Shameyka McCalman, and Don Borger.
​
---
​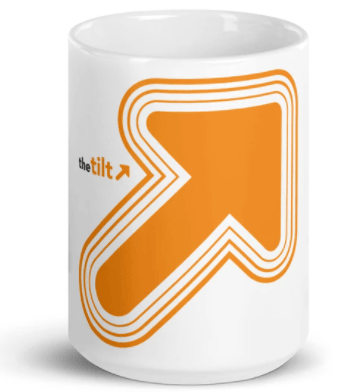 ​Visit our merch store to get your goodies (and maybe some holiday gifts as well). T-shirts, mugs, hoodies, and more are available.
We accept all major credit cards and $TILT coin!
(Hint: Refer more friends, get more $TILT coin for merch.)
​