---
​
In this issue:
---
​
full
tilt

Win Brand Sponsorships With a Smart Strategy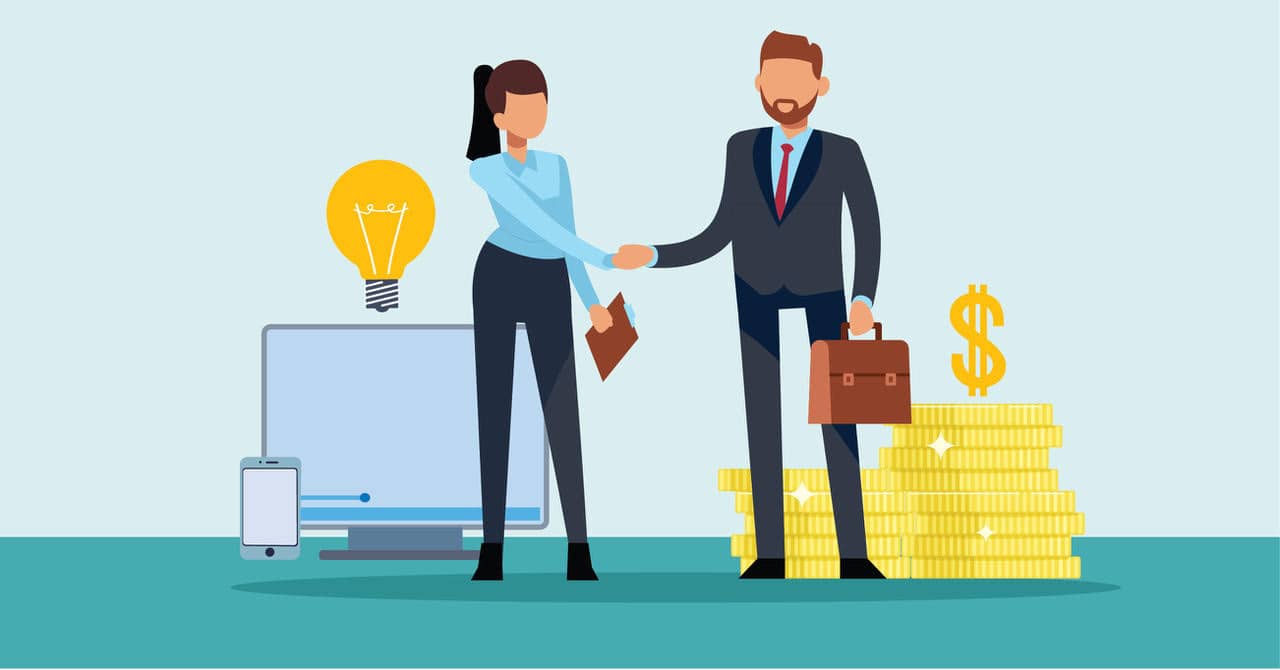 Are content creators better off selling sponsorship deals or advertising?
That question prompted a recent conversation in The Tilt community. The answer? Sponsorships, according to Joe Pulizzi, founder of The Tilt.
While the choice is an easy one-word response, the why, what, and how of sponsorships are a little more complex.
"Selling a sponsorship instead of an ad makes it more than just about the ad. It's more like a partnership. You can package many more benefits than just the ad's performance," Joe says.
Justin Moore, founder of Creator Wizard, says the biggest mistake most creators make is using the transactional ad-like approach when they pitch brands to do deals. Instead, creators should first ask: What would success look like for this campaign?
"No one asks this," Justin says. Instead, creators just send over a media kit and say, 'Here are my rates. Here's what I charge for one or two posts.'"
By indicating you want to know what the brand wants, you shift the conversation – endearing yourself to the brand (or agency) and learning in their own words what's worked, what hasn't, what they see as success, etc.
With that information, you can tailor your proposal. "You'll make so much more money if you truly understand what the brand is trying to accomplish," Justin says.
What to consider when pricing sponsorships: Pricing is both an art and a science. It's difficult to find standard rates because so many factors may be involved in the deal. An ad is easier to price because it's based on the audience size, Joe says, noting it's often between $10 to $30 per 1K audience members for consumer businesses, while the rates for business-to-business brands depend on that market's buying power.
Justin created the DUE framework to help creators ensure they incorporate all the relevant elements when they propose and execute sponsorship deals:
Deliverables – what are you to you create in what format(s) to be published where and how often

Usage rights – what does the brand want to do with this content (for example, if they want to repurpose your branded post on other channels or embed it on their site, you should charge more)

Exclusivity – are you limited in working with other brands in this sector, how long?
By identifying all these factors, you can create a proposal – and ultimately a contract – that clearly outlines all the specifics and allows you to charge a price commensurate with those expectations.
– Ann Gynn
​Read on to get more tips and elements every sponsorship proposal should include to make more money.
---
Sponsored Content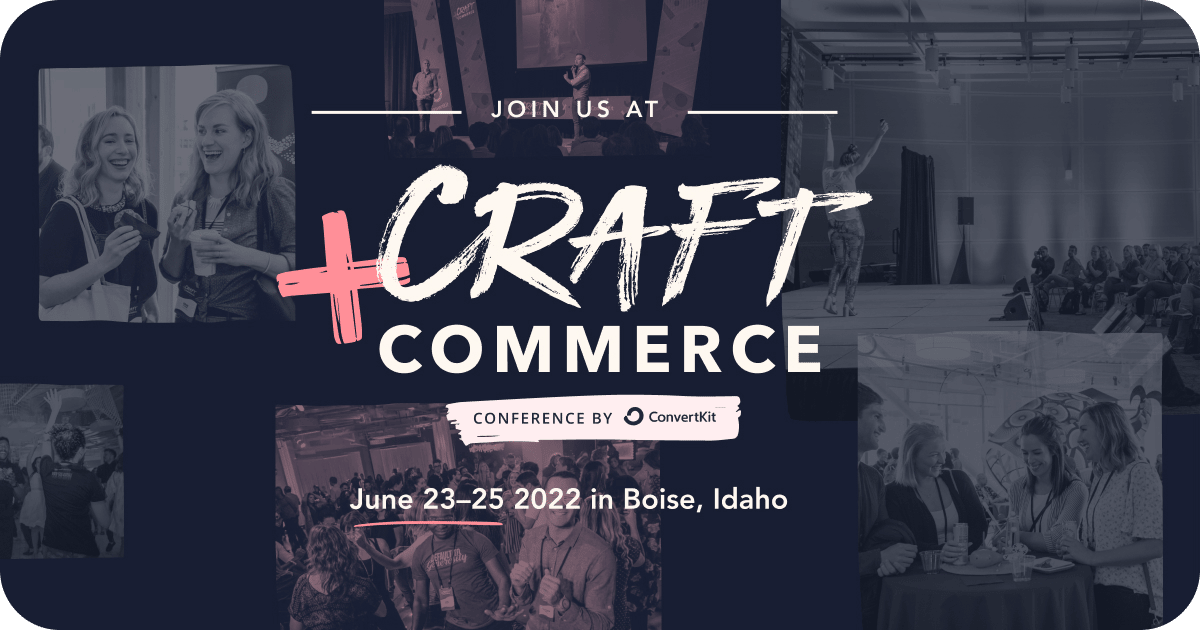 Forming connections and friendships with other creators is a great way to combat that isolating feeling and make this career more sustainable and fun. Online friends are awesome, but nothing beats spending time with fellow creators face-to-face.
Enter: ConvertKit's creator-led conference, Craft + Commerce.
The 3-day event is based in Boise, Idaho and chock-full of programming to help you level up as a creator, including:
Main stage talks led by a diverse group of online creators like Tim Urban and Glo Atanmo

Intimate workshops to gain practical tips and tactics

Attendee-led meetups to connect with like-minded creators
If you're ready to turn internet friends into IRL friends, sign up and use code "CREATE1" for $100 off your ticket.
​
---
​
we're a stan for …
Stephanie Comfort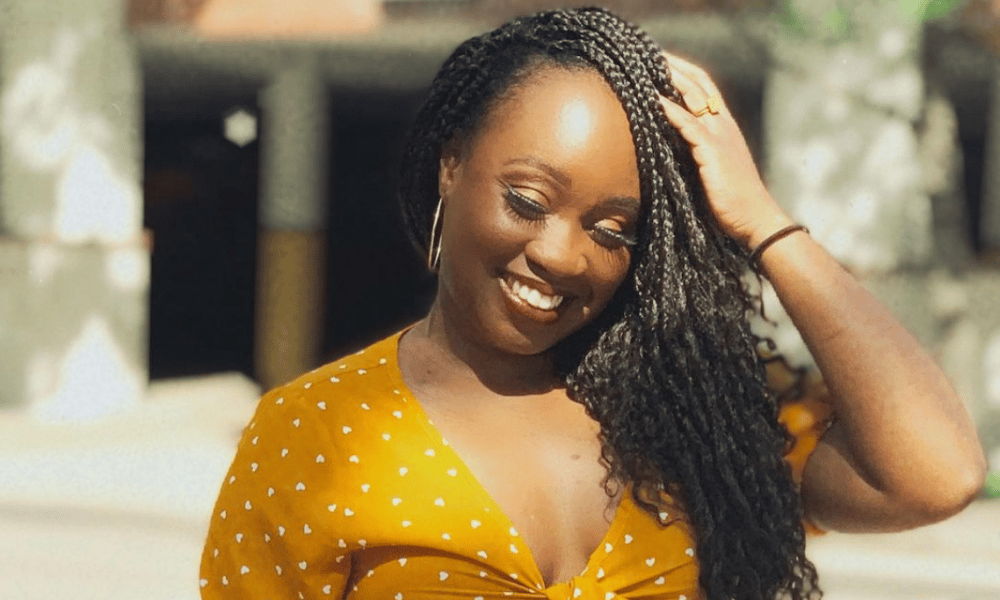 Entrepreneur: Stephanie Comfort
Business: Oh! StephCo
Tilt: Honest takes on dating and life in her late 30s
Scene: YouTube (66.6K), Instagram (5K)
Snack Bites:
Former school teacher Stephanie Comfort posted a video on the privilege of pretty, which garnered over 900K views to date.

Through her content brand Oh! StephCo, she shares her personal dating experiences, complicated friendships, and life in her late 30s.

Her videos elicit thousands of comments from people motivated to respond.

Though some brands prefer to stay away from the topics she covers, Stephanie has found some willing to work with her.
Why We're a Stan: In sharing her dating woes, friendship fumbles, and the complicated parts of everyday life, Stephanie has created a content business revealing her major and minor life events. What makes her stand out are her honest takes and opinions on the implications of topics, such as being pretty.
​Get the story on content entrepreneur Stephanie Comfort.
– Shameyka McCalman
​
---
​
New Free Course From
The Tilt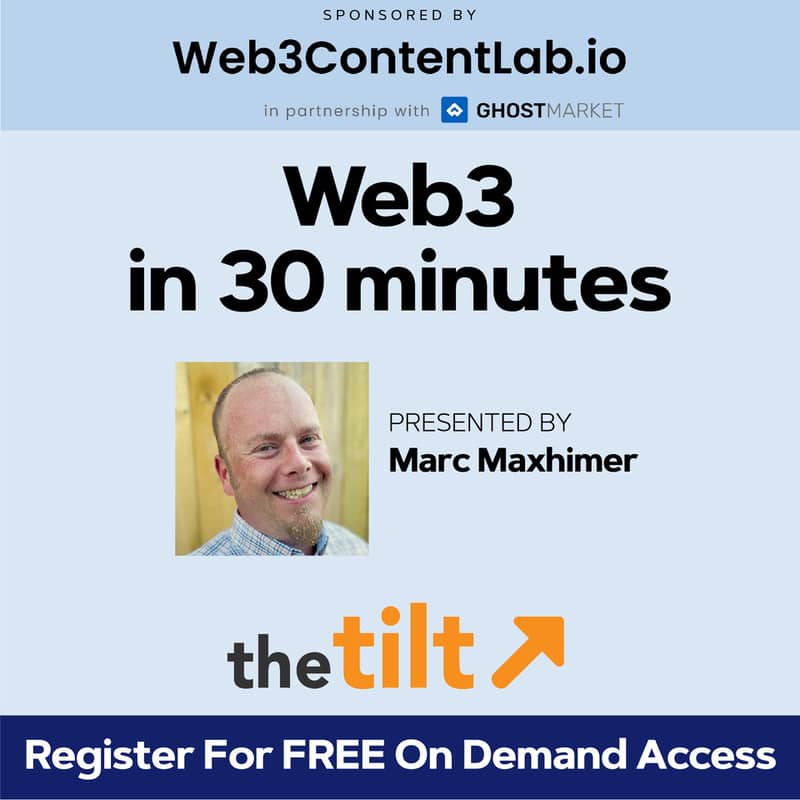 What is Web3? How would you describe Web3 to your friends? Why does it matter to me as a creator? What are those NFT things?
Join us on a quick and informative journey down the Web3 rabbit hole. Learn why Web3 is important, how social tokens can create community, and exactly why NFTs are a huge opportunity for creators.
​Sign up today for our FREE Web3-in-30-minutes course – sponsored by Web3ContentLab.io – powered by Ghostmarket.io.
​
---
​
quick
talk

Caught on … Twitter​
"If you want to learn and grow, show up and participate. Give 2x or 3x more than you ask for." – Lubna Zarrou​
​
---
​
things to
know

Money
Audiences
Tech and Tools
And Finally
---
​
the business of
content

​
---
​
the tilt
team

Your team for this issue: Joe Pulizzi, Ann Gynn, Laura Kozak, Marc Maxhimer, and Dave Anthony, with an assist from Angelina Kaminski, Shameyka McCalman, and Don Borger.