Welcome to The Tilt, a twice-weekly newsletter for content entrepreneurs. Each edition is packed with the latest news, strategies, and tactics, plus inspiring creator stories and exclusive education, all to help you create, grow, and monetize better.
---
Features in this issue (view online):
​
---
​
full
tilt

The Business Model for Community Tokens (for Content Creators)
After 10 years working on my content-marketing media business that consisted of online education, training, and in-person events, my wife and I exited in 2016.
It was everything we dreamed it would be. We now had the financial security to live the lifestyle we wanted. I knew I would never start another business again. What's the point?
In mid-2020, I learned about community tokens (social tokens or creator coins). Could both the creator's business AND its fan base be financially rewarded as the community grew? Are tokens just a rewards program, or could they be the engine of a content business model?
You see, for all the success in growing our media company and its community over the years, at the end of the day, the only ones who won monetarily were the owners. The fans/audience/subscribers received no financial reward at any moment.
Today, I believe that model is now possible. To me, Web 3.0 for content creators means shared financial success with their communities. According to Gregarious Narain, the community can now participate in the value they create: sharing and participating.
That was worth starting another business.
So, in 2021, we launched The Tilt with our community token in the center of the model. ($TILT is on the Rally.io network.) Could this be the new business model for creators? Let's see.
Over the past decade, two distinct business models for content creators have manifested – "theirs" and "mine."
In "their" models, creators develop content exclusively for one (or a few) large platforms and monetize within that network. In the "mine" model, creators leverage those large platforms but also work to build assets away from them and monetize that audience in many ways.
Now, a new business model is being manifested – ours.
Because of crypto technology, content creators can do and be more. Today, we can build a business AND have the community participate in the success of the business.
How? Community tokens (also known as creator coins or social tokens).
It's the creator and the community that together provide value. A community token's value comes from:
Transactions

– Tokens can be used to purchase goods and services.

Access

– Token holders can gain exclusive access to content and experiences.

Rewards

– Creators can recognize fans based on their contributions to the community with tokens or how many tokens they hold.

Discounts

– Community members can receive coupon codes or discounts based on how many tokens they hold.
A community token business model creates a Web 3.0 model for content creators that takes the best of what's worked and adds the puzzle piece that was always missing – rewarding the community for the value they're helping create in the business.
I'm excited for what's ahead, even though I don't know what's to come. That said, we will be navigating this Web 3.0 journey for content creators with you, The Tilt community.
Are you ready to go on the ride of a lifetime?
Please join me and others in The Tilt Discord community, where we've been talking a lot about Web 3.0, community value, and all things around content entrepreneurship.
– Joe Pulizzi
To read Joe's full take on the Web 3.0 for content creators, including how creators actually make money that can pay the mortgage or Netflix bill and how The Tilt is doing it, read the longer story.
​
---
tilt
shout-out

The Tilt wishes a very happy birthday to Marc Maxhimer, our Director of Education and Training! If you see him today on Discord or Twitter, be sure to send along some birthday greetings!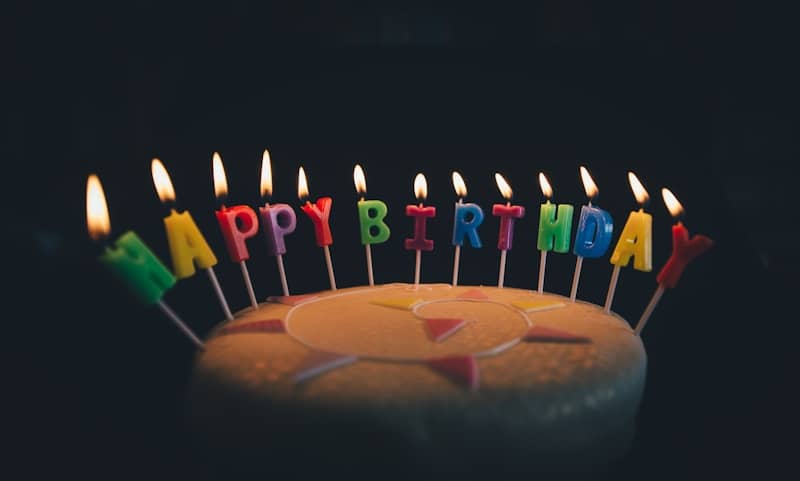 ---
​
content entrepreneur
spotlight

Affiliate Links Provide Big Revenue for Money Done Right Blogger

Entrepreneur: Logan Allec
Biz: Money Done Right​
Tilt: Helping everyday people make, save, and grow money.
Primary Channel: Website (150K views monthly)
Other Channels: YouTube (122K), Pinterest (117.8K monthly views), Instagram (1.2K), Twitter (1.9K)
Time to First Dollar: 1 month
Rev Streams: Affiliate links
Our Favorite Actionable Advice:
Become the expert:

Logan used his site's top Google rankings to determine what content verticals he would double down on and become a subject matter expert (SME).

Think useful first:

Content needs to help the reader first. Quality information will net clicks, which could lead to affiliate or other revenue.

Repurpose content:

Logan doesn't have a one-and-done publishing mentality. He transforms his blogs into related videos to attract a wider audience.
– Kimmy Gustafson
To learn how Logan got started, his annual revenue, and more, check out the story.
Know a content creator who's going full tilt? DM us or reply to this email.
---
​
quick
talk

Caught on … Twitter​
"… LESSON: The $5 Footlong is every successful entrepreneur's secret weapon." – Trung Phan
​
---
​
things to
know

Money
Audiences
Tech and Tools
And Finally
---
​
we're a stan for
Roberto Blake

In the hopes of others following in his footsteps, YouTuber Roberto Blake teaches the ins and outs of being a high-earning content creator to his 537K followers. A former freelancer, Robert has grown his revenue from $30K to $300K in 10 years.
His 11-page media kit shows he charges $2K for exclusive YouTube video mention and $5K for a YouTube integration video.
Why we're a Stan: Roberto has grown his content business by treating it like a business. A well-detailed media kit communicates to potential sponsors he knows and can deliver what they want.
– Shameyka McCalman
To learn why Roberto believes a media kit is essential to a content business' success, read the story.

---
​
the business of
content

​
---
​
the tilt
team

Your team for this issue: Joe Pulizzi, Ann Gynn, Laura Kozak, Marc Maxhimer, and Dave Anthony, with an assist from Kimmy Gustafson, Shameyka McCalman, and Don Borger.
​