Entrepreneur: Dylan Lewis
Biz: Dyl
Tilt: Madden YouTuber and streamer
Primary Channels: YouTube (8.1K), Twitch (2.8K)
Other Channels: Twitter (757 followers), TikTok (4.6K followers)
Time to First Dollar: Shortly after Twitch launch
Rev Streams: YouTube and Twitch ad revenue, Twitch subs
Our Favorite Actionable Advice:
Don't see what sticks: Dylan started his channels by publishing all kinds of content before he realized no one knew who he was a creator. Find your content tilt first by doing research and emulate what works for you.
Watch the dropoff: The retention rate is the essential stat. It can help you evaluate when and why viewers drop from watching your videos. Dylan no longer introduces himself in every video because that was one point where viewers dropped off.
Don't follow for follows: Don't fall for follow-for-follow schemes where you promise to follow one content creator if they follow you back. Get followers who want to consume your great content.
The Story of Dylan Lewis
Dylan Lewis grew up on the football field. He started around age 5, and, as a high school senior, he accepted a spot on Shenandoah University's football team in Virginia with big NFL dreams. But it quickly came to a halt.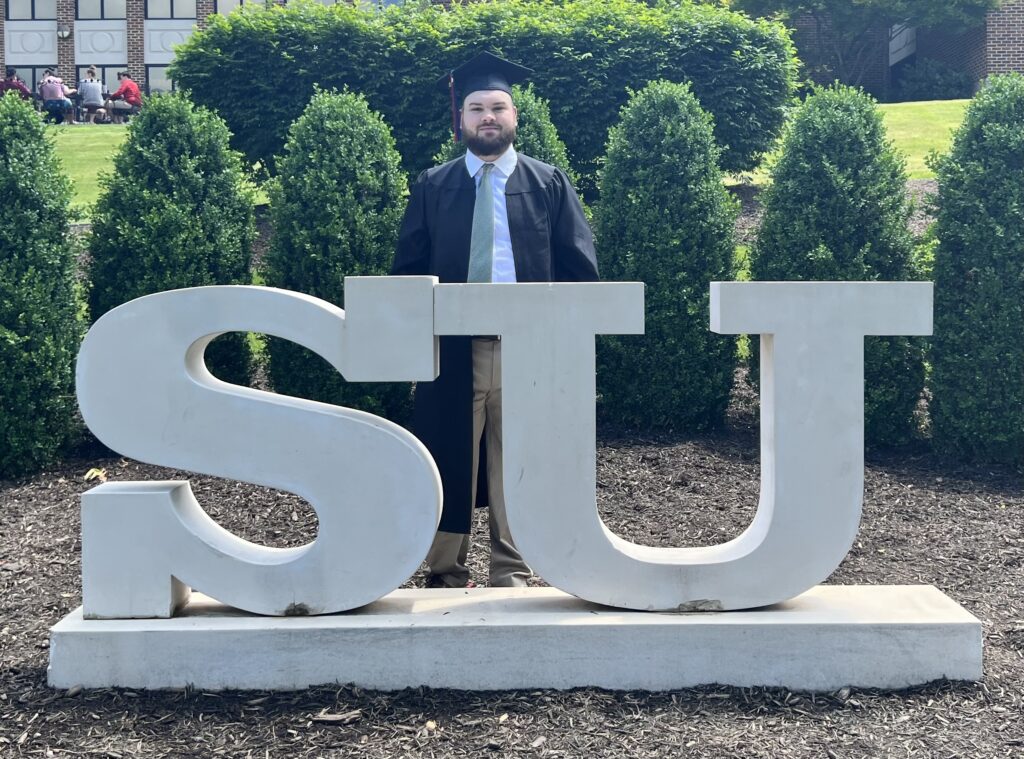 On the second day of training camp his freshman year, Dylan blew out his knee – and the injury blew up his future plans. He quit the sport. "It was definitely tough," he says.
But today, he says he's glad it happened. "That's pretty much how I started playing Madden," he says, and, eventually, launched a career as a content creator as Dyl on Twitch and YouTube.
Dylan is still in college. This past spring, he earned undergraduate degrees in esports management and business administration with a concentration in sports management from Shenandoah. This fall, he will pursue an MBA with an esports concentration at the school.
Twitch and YouTube ads and Twitch subs bring in enough revenue to pay some bills. And now, his dream is to be a full-time content entrepreneur in two years. "It's literally the most fun I've ever had doing anything," Dylan says. "I can't imagine myself not doing what I'm doing now in the future." 
Football injury prompts Dylan Lewis to launch @Dyl_TV. Working on his business and his MBA, he wants to make it full time in the next two years. #ContentEntrepreneur #CreatorEconomy
Click To Tweet
Loving the process
With so much time spent on the football field, Dylan only dabbled in gaming as a kid. It was mostly an off-field chance to connect and compete with his football teammates. But, as he recovered from his football injury, he turned to video games to satisfy his urge to compete and his desire to keep getting better at something.
He realized just how well he could play Madden NFL, crediting his time on the field and his knowledge of football stats for his abilities. "It got to the point where pretty much everyone in the dorms, all my friends, they didn't want to play with me," he says.
Ultimately, it was a college course – introduction to esports – that launched his content journey. One assignment was to create a piece of content. It's the first video he posted on his YouTube channel. "I loved the process of it – creating the video, getting a concept," he says.
He launched both YouTube and Twitch streams around spring 2020, and the Twitch stream took off first. More eyes on Twitch during pandemic isolation helped. So did a couple of raids from big-time streamers in summer 2020 when he started earning a little money. "That was probably the peak of my streaming," he says.
He streams about three times a week on Twitch and will start daily once Madden 23 is released next week. "One of my goals for Madden 23 is to be a Twitch partner," he says.
Finding a content tilt
His YouTube channel didn't start strong, but it's grown the most. In the beginning, his channel was a mix of all kinds of content, including highlights from the Miami Dolphins, his favorite team. "The algorithm was pretty much like, 'What is this dude posting? Who do we recommend this to?'" he says. "I would definitely say the first year was just awful."
It took him six months to get just 100 subscribers. He improved on his skills after the release of Madden 2021. By the time Madden 22 debuted in August 2021, Dylan had fine-tuned his content. According to his pinned tweet, from 2020 to 2021, his YouTube subscribers grew 700%, and views spiked over 9.7K%.
When @Dyl_TV stopped posting all kinds of content and focused on his Madden gaming tilt, his @YouTube audience grew 700%. #ContentBusiness
Click To Tweet
Dylan is drawn to YouTube. He sees every video as an investment. "Three years from now, a video I post today could still get views," he says. And he loves continually working on getting better at creating videos. "I never really think I'll ever be best at it, which might turn some people off. But, for me, that's awesome," he says. "I can literally get better every single day."
This summer, he's formalizing his content business, incorporating as an LLC, designing a logo, and working with an accountant to understand deductible business expenses. He's also focused on improving his content – researching top YouTubers and streamers and figuring out what works best for him.
To gain traction through YouTube search, Dylan publishes videos about the best wide receivers, running backs, and quarterbacks. But he's also building his library of videos focused on the entertainment and storytelling side of the game, such as a video about basketball superstar Lebron James in Madden 22 Ultimate Team.
"Instead of just trying to pop up for the search, those (storytelling) videos are more likely to get recommended," he says. "And I feel that's where the growth strategy is right now – to get recommended instead of just trying to pop up for search."
Advice for content entrepreneurs
Do your research: Don't be like Dylan, he counsels. Instead of throwing up all kinds of content when starting, look at what others are doing. Interact with streamers on Twitch, join the chat, and research what makes top YouTubers so popular. Find things to emulate in your own feed. "If I didn't go into it blind, and I knew what I knew right now, I think I would be so much more ahead of where I am right now," he says.
Read this book: The YouTube Formula: How Anyone Can Unlock the Algorithm to Drive Views, Build An Audience, and Grow Revenue by Derral Eves.
Check your analytics: Though Dylan admits going down the rabbit hole of analytics in YouTube Studio, he recommends creators look regularly at one stat – the retention rate. Find out when viewers leave and think about how to keep them watching longer.
Dylan found viewers dropped off when he introduced himself in the beginning. Now he skips the intro and goes straight to the point. He also found people stopped watching when he asked them to like and subscribe at the start of the videos. He replaced that early ask with a pop-up subscribe button and makes the verbal pitch at the end.
Most important #Video metric? Retention rate, says @Dyl_TV. See where people drop off and think about how to change that point in the content. #Advice #ContentEntrepreneur
Click To Tweet
Don't follow for follows: Get followers who want to consume your great content. Don't fall for follow-for-follow schemes where you promise to follow one content creator if they follow you back. "I don't want to say it's going to set your channel back or anything, but they are quite literally just a number because they'll never really watch your content."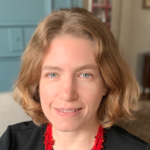 Sarah Lindenfeld Hall is a longtime journalist, freelance writer, and founding editor of two popular parenting websites in North Carolina. She frequently writes about parenting, aging, education, business management, and interesting people doing remarkable things.