Entrepreneur: Ashley Cassidy
Biz: Blonde Collective
Tilt: Fashion, travel, and lifestyle
Primary Channels: Instagram (123K), website
Other Channels: YouTube (1.35K), Pinterest (11.5K), TikTok (2.6K)
Rev Streams: Brand partnerships, affiliate sales, preset sales, Poshmark sales, photo shoots
Our Favorite Actionable Advice:
Commit to your content dream: Ashley Cassidy used her spare time working on her Blonde Collective content. Eventually, she went full time with it.
Keep your blog: Ashley is growing her audience on social media, but she still continues her blog because it's the only content platform she controls.
Test and adjust: You don't know what will work with your audience unless you test it. If it works, adjust your strategy accordingly.
The Story
Ashley Cassidy discovered fashion blogging in 2011 during a semester studying fashion and apparel design in Italy. Once she got a glimpse into that world, her obsession ran deep.
"All I could think about was checking for new blog posts from my then-favorite blogger," she shares in an email interview with The Tilt. "Coming to the realization that my obsession with writing, clothing, and photography had a significant space on the internet was a game changer in my mind."
As she plugged away at her degree, she realized a traditional career of 9-to-5 jobs might not be for her. And in her senior year, she launched her fashion blog Blonde Collective and worked hard at it.
"I was so addicted to the process that I would blog as much as possible – take pictures in between classes, write blogs under my desk at school, and then during my lunch break at my [9-to-5] post-graduation, and even on the weekends while friends insisted on doing anything else," writes Ashley, who is based in Los Angeles. "It consumed me."
#AshleyCassidy would work on her blog underneath her desk school and on her lunch breaks and weekends when she worked a 9-to-5 job. Now she's a full-time #ContentEntrepreneur.
Click To Tweet
Today, the fashion, travel, and lifestyle influencer is creating content full time, sharing her looks, travels, and passion for iced coffee on Instagram and elsewhere. Her revenue comes from brand partnerships, affiliate sales, Poshmark sales, and photo shoots. "The obsession with this online community has yet to fade," Ashley writes.
Calling the shots
Like many creators, Ashley's success came gradually. She started 10 years ago with no road map or network of creators to swap notes with. And it wasn't easy balancing full-time jobs in fashion for five years while trying to grow the blog and get creative. "[It] didn't leave room for any excuses," Ashley explains.
But she plugged away, and her persistence and consistency paid off. In 2018, she made her content business her full-time career.
Today, her Instagram feed includes a mix of looks on her various travels in California and beyond — an olive suit and Prada heels on a New York elevator, snapshots of a fashion exhibit at the Metropolitan Museum of Art, a walk through the MCM Rodeo Drive Flagship store, and a Reel of her day-to-day life.
Blog gives control to the creator
And while some creators have moved away from blogging toward social media platforms, Ashley has stayed put. On her website, Blonde Collective, she regularly covers beauty, fitness, home decor, style, and travel, along with the business of content creation.
In a recent post, she explained why she has remained – and why she believes blogs will always be relevant: "Blogging will never die because it is open and accepting to all – anyone can create their dream life and work as hard, or as little, as they want to make their wildest dreams come true. It takes lots of work to get there, but if you want to start today, you can."
Blogging will never die because it is open and accepting to all, says #Instgrammer and #Blogger #AshleyCassidy of #BlondCollective. #CreatorEconomy
Click To Tweet
What's more, she wrote, a blog is a smart business strategy for creators who spend so much time on social media platforms that they don't fully control.
"We suffer from algorithm and app updates WEEKLY on TikTok and Instagram," Ashley writes on her blog. "The best part about owning a domain is that (God forbid), anything happens to any social media platform I currently create content on, I know that I have a place to turn to. My blog. My newsletter. My audience is invested in what I have to say – and I get to call the shots here. Not an algorithm."
'No better feeling' than creator community
Ashley's focus remains on growing her social networks, creating relevant content for her audience, building lasting connections with brands and industry professionals, and dreaming of what's next.
"The creator community is so inspiring and vast; it brings me so much happiness to be able to connect with new people every single day who are interested in discussing things I am passionate about as well," she writes. "It's also incredible being able to discover and connect with new brands to share with my community. I feel like I've done my job when I share something and get a response like, 'Wow, I've never seen something like this before; thanks for sharing!' There is no better feeling knowing that you added value in some way to a person that needed your help."
Advice for new content entrepreneurs
"If you can't stop thinking about it every day, that means something," Ashley writes. "Even the hardest day doing this job is better than my best day doing a job I hated. It doesn't come easy. I still have days where I struggle a TON, but it's always worth it. If you're willing to work hard every day and make as many small steps forward as possible, you will find your way."
Even the hardest day as a #ContentEntrepreneur is better than the best day at a job I hated, says #AshleyCassidy. #CreatorEconomy
Click To Tweet
Find any opportunity to connect with others. "Get creative and do your research," Ashley advises. "Hunt new contacts down on LinkedIn, find relevant local events in your area to attend and submerse yourself in your community, partner with like-minded creators you connect with on your preferred social media channels, email PR firms to be put on event-invite lists in case they need additional attendees, and you're just getting started. Try to be everywhere that you can and meet as many people as possible."
Test anything and everything
Knowing what works for you and your audience requires testing. "With each piece of content you create, analyze which format consistently performs the best and use that as your foundation when determining what to create each week," Ashley recommends.
Recognize which trends are relevant to your audience and adjust your strategy accordingly, she advises. "Social media is ever-changing, which makes it fun and exciting, but also means you need to be open to constantly learning and evolving with it," she writes. "There's no right or wrong way, but if you challenge yourself every day and try new things, you will find your niche and reach an audience that is eager to hear what you have to say."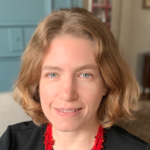 Sarah Lindenfeld Hall is a longtime journalist, freelance writer, and founding editor of two popular parenting websites in North Carolina. She frequently writes about parenting, aging, education, business management, and interesting people doing remarkable things.