---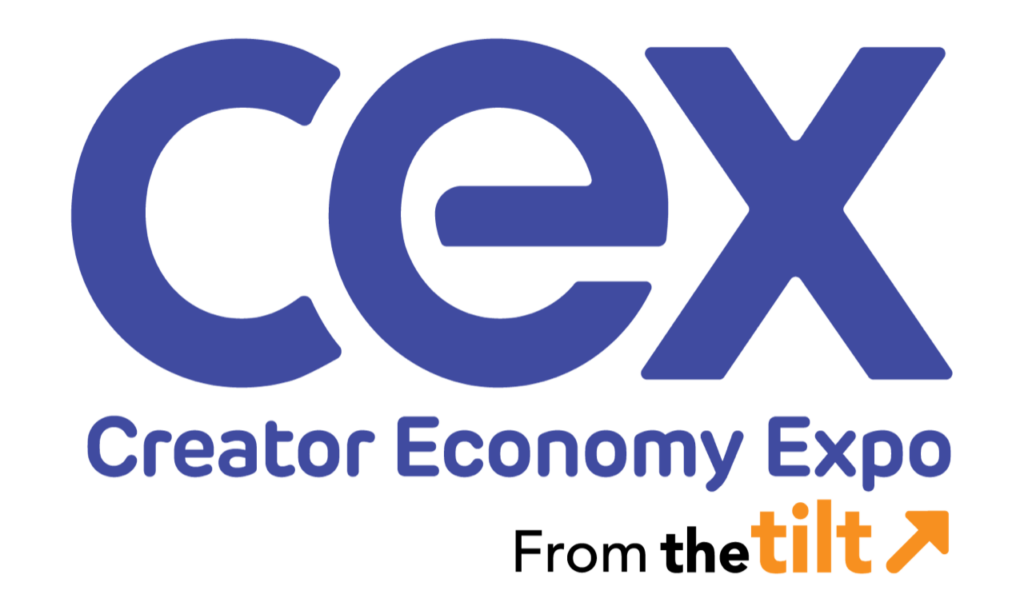 The must-attend business event for content creators. May 1-3, 2023 at the Cleveland Convention Center.
---
Everybody wants to feel a part of something. Fostering community and opening the doors for people to gather shows who you are and makes them want to stay.
But encouraging togetherness doesn't have to be only an altruistic way to feel good about yourself, it can be a serious strategy for any content entrepreneur. It just depends on how much you are prepared to give, test, and tune in.
McKinsey & Company writes in its article The Community Flywheel: "Building long-term loyalty is both the greatest challenge and biggest opportunity that brands face." The "big idea" for business marketing this decade is the concept of community. By bringing people together, you raise the levels of connection and can let members of that community feel part of something they may have never experienced.
What I learned from my community that I didn't know 10 years ago
In 2013, I started my content business, You Are The Media. Now in its tenth year, the community remains. I realize now what matters most when building and operating a community:
Your audience needs to know you understand them.
They see you show up regularly (not just when you feel like it).
Values reflect both yours and the community members.
People see you put in the time, thought, and effort.
Central themes bind everything together.
Your delivery is not part of a marketing campaign but a genuine will to make something better,
Entrepreneur @MarkieMasters says togetherness is an important factor for content-first businesses. And that requires the creator to show up regularly. #CreatorEconomy
Click To Tweet
Most content-first business builders have the edge over big brands trying to do community – you are the owner, CEO, content creator, and community manager. That can make it easier to develop a more personal connection and make your community a top priority and help people feel at home over time.
How to foster community togetherness
As Seth Godin says, "You have everything you need to build something far bigger than yourself." You have the tools to communicate – online and offline. You have ways to keep people updated – newsletters and private groups. You have the drive to keep people motivated – your core message.
Now, you need people to join in the experience – to evolve from an audience member to a community member. Togetherness means that people feel a part of something much bigger. Here are some ideas to start to frame your togetherness muscle:
Let people know they are not alone: When people know they are part of something, they don't feel more comfortable. If you have a gathering place for your community, this idea is easier to implement. People can look around and see it's not just them.
If you have a relatively static content vehicle, letting people know they're not alone must be more intentional. On your next episode, mention the number of downloads of the previous episode and thank your listeners for joining your podcast. In the next newsletter, welcome new subscribers by using their first names and initial of their last names.
People see others and see themselves: It feels good when you hear the audience say, "I'm a part of this too." It indicates they think they are in the right place with like-minded people.
Think about how to incorporate this idea into your content products. Publish stories (text, audio, or video) of people who fit your target audience profile. Your community can then consume them and identify elements that are similar to them. Not every profile will resonate with every person, so make sure to create a diverse mix of profiles.
Think, "We made this," not "I made this:" When everything comes from one person, the reward/feedback/attention is in one direction. When it becomes an activity with others involved, collective responsibility exists. That is powerful.
Encourage your community members to get involved. Ask them to help create content, such as asking for guest article submissions or inviting them to submit questions for an upcoming podcast guest. Get creative.
Content creators should build a business with their community. Think "We made this," not "I made this," says @MarkieMasters. #CreatorExpo
Click To Tweet
Encourage wider/deeper connections: Meeting someone outside one's usual group of connections can lead to meaningful relationships. By making introductions and fostering those connections in your community, members might end up meeting and cementing their connections to improve their efforts. They also may gain a sense of security knowing they have someone else who won't let them down.
As your community grows, create themes or niches and related experiences (private group, in-person or virtual events, etc.), so members can make their own introductions – encouraged by you, of course.
Maslow was right all along
Abraham Maslow knew what he was talking about 80 years ago when he put belonging just after safety and physiological on the hierarchy of needs. When someone feels part of something more substantial, it becomes motivating. Their interest goes beyond knowing and learning, and they experience a positive and rewarding experience.
Fostering togetherness is about people knowing they are in the right place, all the time. It could be sharing ideas, inspiration, problem-solving, having fun, and knowing others are with you. It's where achievements are magnified, and nothing ever feels in isolation.
Join Mark Masters for a special creator evening after the closing keynote at Creator Economy Expo on May 3, 2023. The goal? Publish a new piece of content created alongside your CEX collaborators.
The workshop is free to the first 50 Creator Expo attendees. Once you've completed your expo registration, you'll receive a separate link to register for the CEX/You Are the Media creator evening. Seats are filling up quickly. Sign up today!
Mark lives at the seaside, in Poole, England. Since 2013 Mark has demonstrated with You Are The Media (YATM), how people and businesses can build their own loyal audience and stand for something. He proved it by building the YATM community from zero! 
Today, YATM is an international supportive marketing learning community. It consists of online and offline events, hybrid occasions, conferences, training and the weekly newsletter sent every Thursday at 6.30 a.m. (GMT). Come and join in here. Be a part of the YATM Creator Day on 27th April 2023.