Welcome to The Tilt, a twice-weekly newsletter for content entrepreneurs.
---
​
In This Issue: Pick a pricing strategy for your online course. It's no get-rich-quick scheme for Filthy Rich Writers. And Twitter's closer to letting you add a long-form content tab to your profile. Got time to learn this weekend? Catch our latest course on book publishing for creators.​
​
---
​
full
tilt

Find the Best Pricing Strategy for Your Course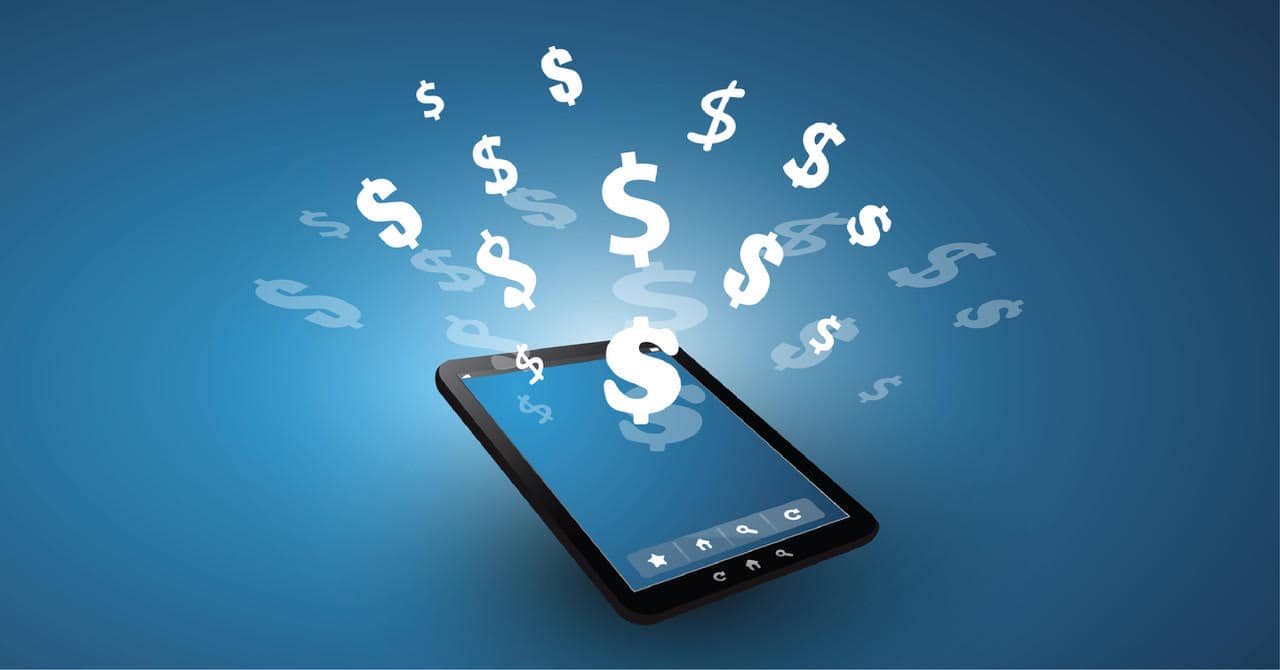 Creators tell us online courses and workshops are their top moneymaker. And demand from consumers across the globe for virtual learning is skyrocketing, according to Closing the Gap: 2022 Online Learning Trends from Thinkific.
How can you make money from it? The beauty of online teaching, says Henk Campher, Thinkific's chief marketing officer, is the flexibility of what to charge. "It all depends on the kind of knowledge and audience that you build and then how your business is growing," Henk says.
1. Look to the market: Online course creators catering to established business leaders might be able to charge thousands of dollars for a single course. But creators with a tilt in knitting for newbies probably need to start at a much lower price point.
The average price for an online business and marketing course was $234, according to Thinkific's report. Meanwhile, it was $129 for arts and entertainment classes, $169 for personal development, and $175 for health and fitness.
"You don't want to outprice yourself, and you don't want to be below other competitors," says Jimmy Huynh, marketing training programs manager for Kajabi.
2. Presell your courses: Some 34% of top creators use pre-order waitlists to sell their courses, according to Thinkific's survey. With this strategy, your fans pay now to access the course when it's live. They get the opportunity to lock in their virtual seats early, and you'll have the money – and incentive – to get it done. (Just make sure, of course, you make good on your promise.)
3. Tier and upsell your offerings: You might, for example, charge $50 for a 30-minute, asynchronous course, $150 for a 90-minute live course, and $300 for small group sessions where students get one-on-one guidance from you.
Or, as Jimmy describes, as you launch new courses, you can charge a premium price for the latest class and discount the older ones.
Once you've established those tiers, upselling your courses – convincing customers that they should pay for that next tier – can bring in the dough, too. In fact, top creators are 1.4 times more likely to upsell their courses, Thinkific's report details.
4. Look for sponsors: Not every creator has an audience that can easily plunk down a couple of hundred bucks. In that case, it might make sense to find a sponsor who pays for the promotion and make the class free to students.
5. Offer a monthly subscription: A subscription model is increasingly popular with creators. According to Thinkific's report, successful creators are two times more likely to offer monthly pricing models. The allure is understandable: They ensure a regular revenue stream and a group of eager students.
– Sarah Lindenfeld Hall
​Get one more pricing strategy, hear what content entrepreneurs say about their pricing, and discover why a low price tag may actually deter enrollees.​
​
---
​
New Free Course From
The Tilt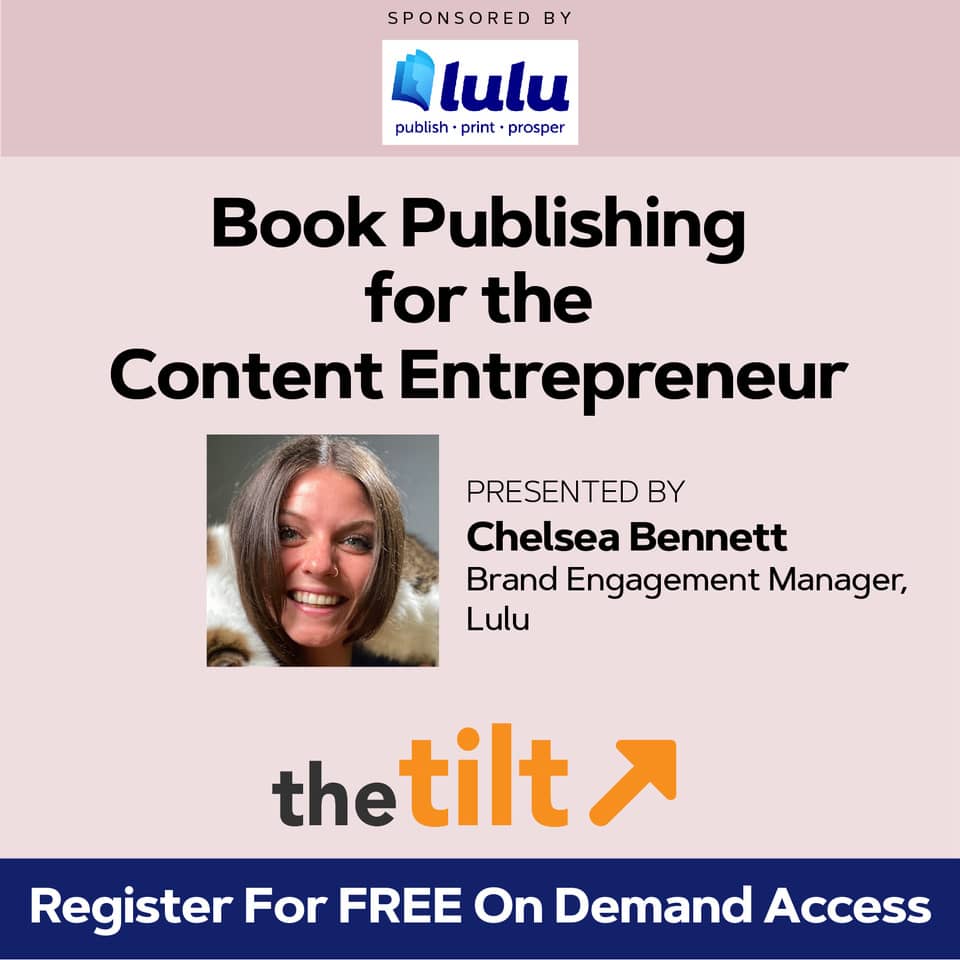 Looking for another revenue stream to add to your content business?
Look no further. Lulu.com presents Book Publishing for the Content Entrepreneur.
In this mini-course, discover the process for publishing your own content, whether it is blog posts, pictures, comics, or even a notebook for your audience to use. Join Chelsea Bennett, Brand Engagement Manager at Lulu, as she generates ideas for you as a content entrepreneur and guides you through the easy process of on-demand publishing.
Whatever content you have, you CAN publish it in just a few simple steps and begin to generate another stream of revenue.
---
​
we're a stan for
Nicki Krawczyk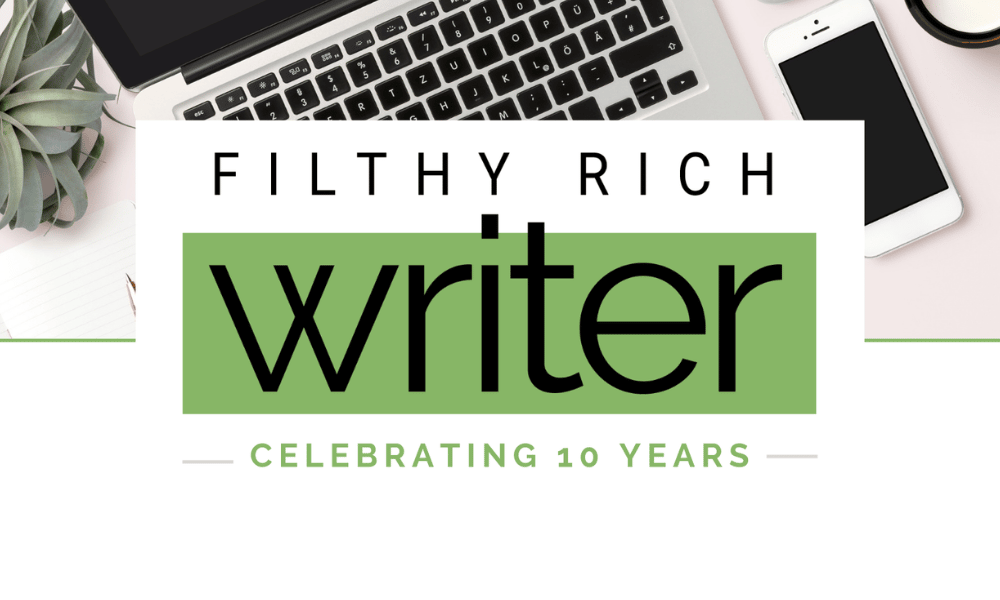 Entrepreneur: Nicki Krawczyk
Biz: Filthy Rich Writer​
Tilt: Copywriter who teaches her craft
Scene: Website, Instagram (19.8K), Facebook (17.3K), YouTube (2.46K), Twitter (654)
Snack Bites:
After enjoying her career as a copywriter for over two decades, Nicki Krawczyk formed Filthy Rich Writer.

In 10 years, she has helped over 7K people elevate their writing careers.

The brand encompasses a blog, podcast, active social media accounts, and a robust training course, Comprehensive Copywriter Academy.

The Filthy Rich Writer brand staunchly opposes get-rich-quick schemes and deceitful copywriting courses.
Why We Stan: Though her business is Filthy Rich Writer, Nicki Krawczyk stands out from other copywriting content tilts by taking an honest approach that doesn't promise easy, work-in-your-pajamas work. She also maintains her own copywriting clients, sharing what she learns from current experiences with her students.
– Shameyka McCalman
​Learn the why​ behind the Filthy Rich Writer name.​
​
---
​
quick
talk

Caught on … Entrepreneur​
"You don't have to dance on reels to grow your audience." – Zach Benson​
​
​
---
​
things to
know

Money
Audiences
Tech and Tools
And Finally
---
​
the business of
content

​
---
​
the tilt
team

Your team for this issue: Joe Pulizzi, Ann Gynn, Laura Kozak, Marc Maxhimer, and Dave Anthony, with an assist from Angelina Kaminski, Sarah Lindenfeld Hall, Shameyka McCalman, Leo Bonacci, and Don Borger.