Welcome to The Tilt, a twice-a-week newsletter for content creators who want to be or already are content entrepreneurs. We talk aspiration, inspiration, revenue, audiences, tech, trends, and more to help your content business thrive.
---
full
tilt

Metrics Matter: Look at Analytics to Know What Your Audience Really Thinks About Your Content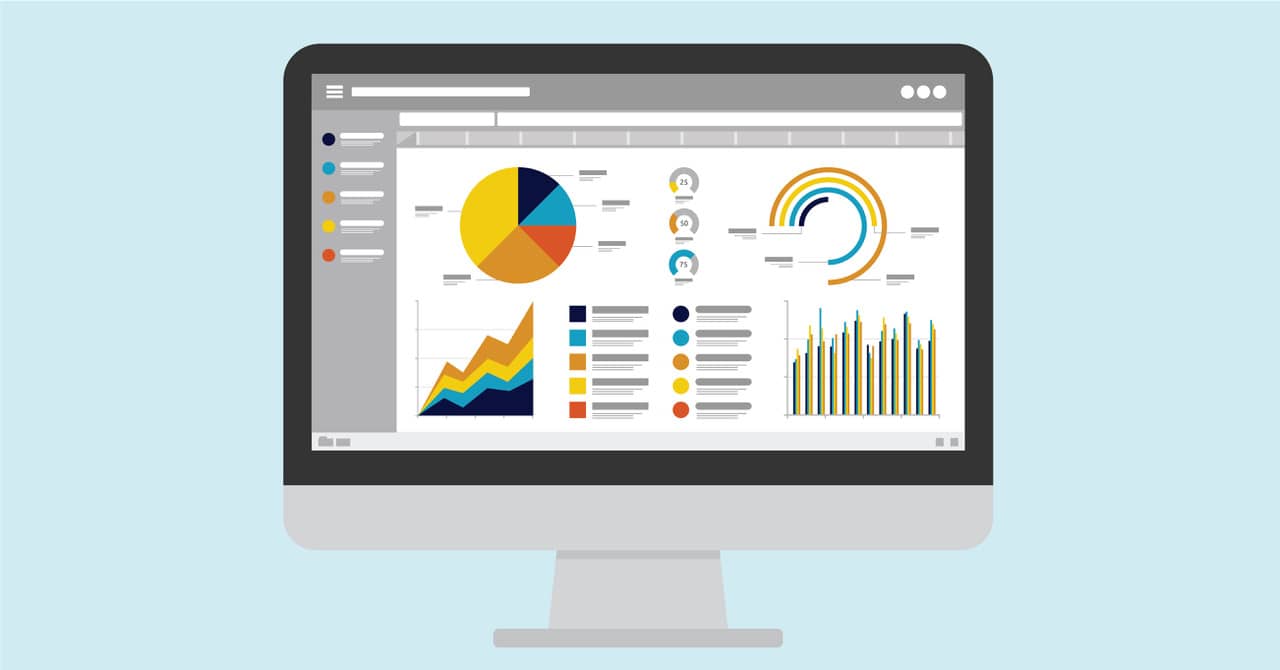 Your numbers tell a lot.
They indicate how well you're attracting an audience and getting them to do what you want. They indicate many of the strengths and weaknesses of your business – the content products, the promotion, the channels, the frequency, the timing, etc.
"The companies that are going to win are the ones who are using data, not guessing," Neil Hoyne, Google's chief measurement strategist, said at a Wharton symposium.
Yet, too often, content entrepreneurs fail to embrace the data side of their business. Some creatives even proudly claim "they don't do numbers." And that is why many content creators will never be successful content entrepreneurs.
The Tilt Advice
At the Wharton event, Poshmark's Barkha Saxena explained they use a framework to integrate data into their process: Evaluate the data, execute the plan, learn what worked and what didn't, then repeat. "This is pretty much how you turn the data into an operating tool," she said.
Sounds simple, right? Get over any trepidation about numbers, open your platforms' analytics tool, and retrieve the magical data to make your content business even greater.
But after you log in, you look at the screen and get overwhelmed. So many words and numbers. How do you know where to start?
Take a breath. You've got this. You don't need to decipher every number available to you. Pick the three most important metrics contributing to your business goals. Let's look at three broad categories – traffic, engagement, and conversions.
Traffic indicates people want to look at or hear your content. If you're an early-stage business, you likely want to start here. Though the terms may differ – traffic, impressions, views – indicate how many people are seeing your content. With this data, you can understand how well your audience is interested in your content. Sure, you can look at a particular post or video, but it's more helpful to look at traffic over time. Are your numbers steadily increasing? That's great. (A sharp spike isn't that helpful. It indicates a really popular piece of content that didn't result in many returning visitors.)
Or do you see a dip or dropoff? A decline indicates what you're doing isn't working. It's an indicator for further investigation.
Engagement analytics indicate if people are motivated by your content. These metrics include likes, follows, shares, comments, etc. In some cases, like Facebook, the platform will combine that data to calculate an engagement rate. These metrics can help you see if your content resonates so well with your audience that they want to share their thoughts (even if it's just a thumbs-up emoji.)
Traffic and engagement metrics are where too many content creators mistakenly stop. Conversion metrics are what success content entrepreneurs closely examine. These indicate what your audience does after consuming your content – if they're doing what you want them to do. It could be the number of YouTube viewers who subscribe to your channel or visit your podcast page. It could be the number who visit your website and sign up for your newsletter.
Traffic, engagement, and conversion metrics matter. Each represents a golden opportunity to learn about your audience and how they interact with your business and its products. You don't need to look at every number, but you better pick the most informative for your business and look at them regularly.
– Ann Gynn
To see the most informative metrics on your digital channels, from social to the web, read the longer story.
---
YouTube Creator Andrea Russett Goes Pro Early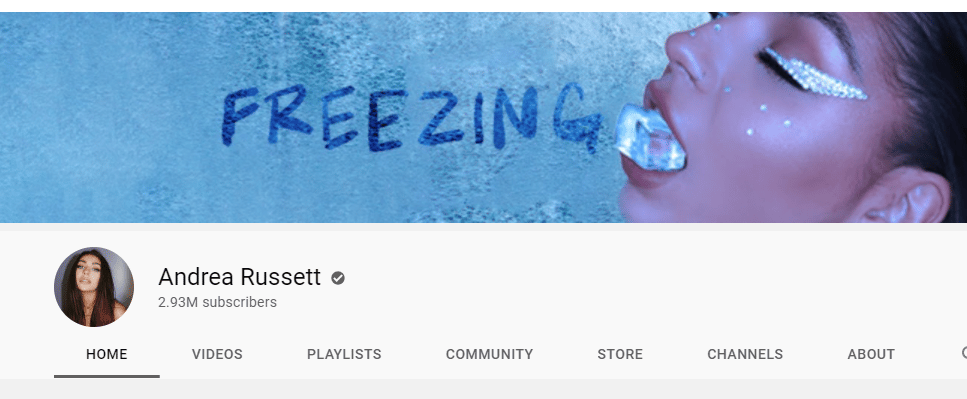 Entrepreneur & Biz: Andrea Russett
Tilt: Journey to real-life adulthood
Channels: TikTok (1.5M) YouTube (2.93M) Instagram (4.8M)
Rev Streams: TikTok, YouTube, Instagram, music, merch
Our Favorite Actionable Advice
Not just the rosy:

Andrea knows sharing her life means sharing the positive and the negative.

Read contracts:

A professional can be essential to ensuring you fully understand all the details in your brand sponsorships or other business contracts.

Don't go for sensational:

Building a business around controversy may prompt follower spikes, but it rarely is the best long-term, sustainable option.
Some of the Story:
The 26-year-old YouTube creator posted her first video in 2009 as a fun pastime. Later, Andrea Russett realized she could make a profit and grew her career. Now, Andrea makes a living entirely from her content creation.
Now, the creator has turned her success into a music career and plans to release her first EP this year. Andrea just released a single titled Freezing and an adjacent music video with her unique spin on pop.
It all started on YouTube. Andrea, who grew up in Indiana, says she created fun videos with her friends as a way to beat boredom. As she's grown as a person and a creator, though, Andrea has shown some of the harder moments in her life. She speaks openly about mental health and continues to grow her own following by offering a glimpse into her authentic life.
"The most rewarding part by far is being able to be that voice of honesty I wish I could have heard when I was younger," she says. "I try to be as open and honest about my own mental health journey online in hopes that even just one person feels a little less alone."
Early in her career, Andrea hired professionals to help her make money from her content. "I think the best advice I can give to anyone looking to do the same is to READ YOUR CONTRACTS! And surround yourself with a team you can trust," she says.
Two years ago, Andrea sought a new challenge. "I finally got to a point in my career where I was doing things because they were placed in front of me, not because I was truly passionate about them," she says. "I needed to feel that excitement. So I decided I would finally go for it. I started vocal lessons and writing sessions for an entire year and a half before ever releasing anything, just to make sure I did it right. And I'm so thankful I did."
– Kelly Wynne
All the Story: To learn how Andrea approaches her content creation schedule and why she no longer believes online controversies are the way to build sustainable audiences, check out the longer story.
---
​
quick
talk

Caught on … Twitter​
"The Creator Economy is one of the only mechanisms in our society that allows introverts and outcast(s) to shine … while not insisting that extroverts and the mainstream cease to exist." – Roberto Blake
​
---
​
things to
know

Money
Audiences
Tech and Tools
And Finally
---
we're a stan for
The Mom Trotter

Karen and Sylvester Akpan sold their home and took to the RV life with their elementary-school-age son Aiden. Their income? Karen's blog turned content business, The Mom Trotter, where she shares their RV life story, including budget travel tips, homeschooling ideas, etc.
Though they made the decision for freedom, they ended up making a good living (and the three of them are now W-2 employees of their own S corp.) She also earns an income from creating ad campaigns for brands like Camping World, Hilton Hotels, and Disney, according to CNBC. In its interview with the family, they netted $81K in 2020 and an expectation to double that this year, mostly from Instagram campaigns.
"There's no way we're going back to a house or careers or anything like that," Karen tells CNBC. "We love the freedom that working for ourselves, being entrepreneurs, has given us."
Why we're a Stan: The Akpans sold their house because they wanted to reduce their expenses and spend more time traveling. Through that, they found they could make a good living by creating content. And they are smart to treat it like the business it is, complete with incorporating and paying each contributor (i.e., each family member) as an employee.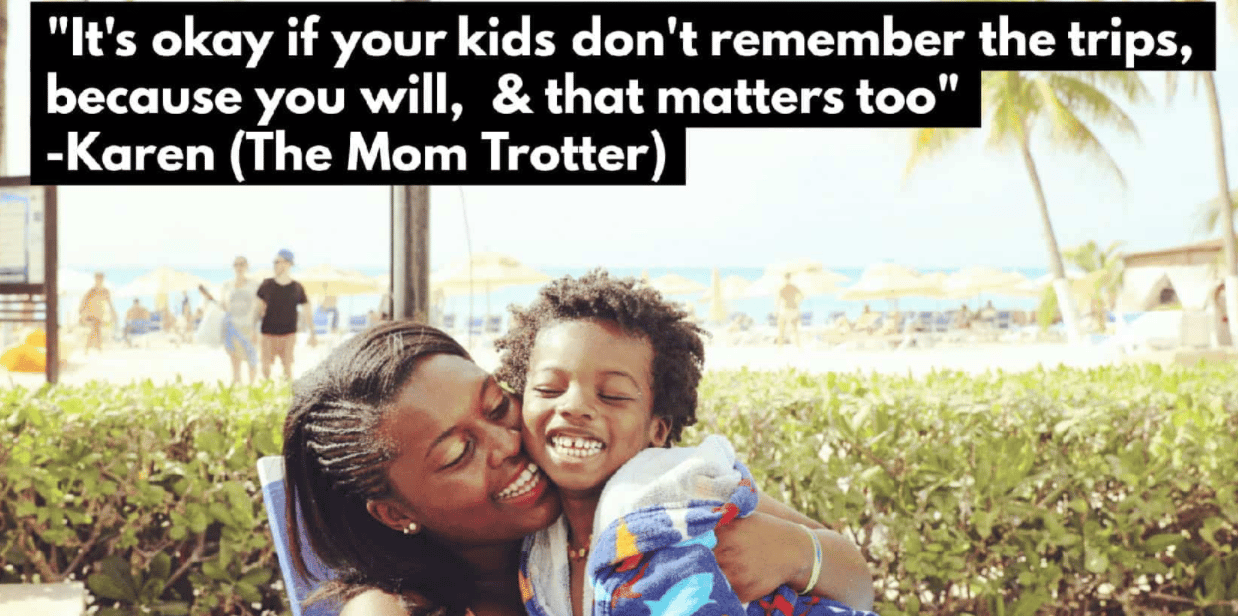 ---
the tilt
shout-out

Are you building a sustainable, audience-first media company? Curious about what other media companies are doing? A Media Operator is a 2x per week newsletter that digs into business strategies for successful digital media companies. Subscribe now.​
​
---
​
​
the business of
content

In this week's Content Inc. podcast, Joe discusses so much of what we do as content creators, content entrepreneurs, and marketers is based on what people have done in the past. This is not the correct way to think, listen now to learn why.
In the latest This Old Marketing, the boys place their bets on TikTok driving the creator economy.
​
---
​
the tilt
team

Your team for this issue: Joe Pulizzi, Ann Gynn, Laura Kozak, and Dave Anthony, with an assist from Kelly Wynne and Don Borger.
​