---
​
Just one week until prices go up for Creator Economy Expo (CEX). Register today!​
​
---
​
Features in this issue (view online):
---
​
full
tilt

Google Analytics 4: Why You Shouldn't Wait to Start
Google will stop its current analytics program on July 1, 2023. The discontinuation of Universal Analytics (also called Google Analytics 3) means you will no longer be able to see new audience analytics in the old system.
To get ahead of that, it's important to now set up its successor, aptly named Google Analytics 4. Then, when Universal Analytics no longer works next year, you'll already have some historical data.
What changes in Google Analytics 4?: It is a paradigm shift in website (and app) analytics. Universal Analytics currently tracks your website activity using sessions and page views. GA4 tracks everything using events. You can still get most of the same data (except bounce rate and time on page), but it may have a slightly different name or be in a different place in your analytics. And there are new metrics (like engagement time and engaged sessions per user) that are more accurate than those in UA.
The new event model allows Google Analytics 4 to track the behavior of your users more reliably. Instead of waiting until a visitor navigates to a new page to calculate the metrics – and potentially losing those metrics if the visitor leaves the site or closes the browser, the new version pushes out the metrics as the visitor completes events.
Caveats for Google Analytics 4: As you start to navigate the new interface, be aware of a few things. Google Analytics 4 has different reporting interfaces from Universal Analytics. You won't see some reports until you start tracking events.
GA4 doesn't monitor "views" but does allow you to create "audiences" and "data streams" to collect similar information. It also doesn't have landing page reports, but you can track "session_start_event" along with many other things like page scroll depth, button clicks, and video plays. Previously, you could only track those items in Google Tag Manager.
Google is still actively developing and adding features to GA 4. It leans heavily on machine learning and predictive metrics and provides several new exploration methods where you can customize your own data journey. The most important thing is to get it set up now so you'll have data – and a headstart using GA4 – when Universal Analytics no longer works.
– Brian Piper
Let Brian walk you through the GA4 set-up process step by step.​
​
​
---
Sponsored Content
Growing an email list to 2000+ in six months
​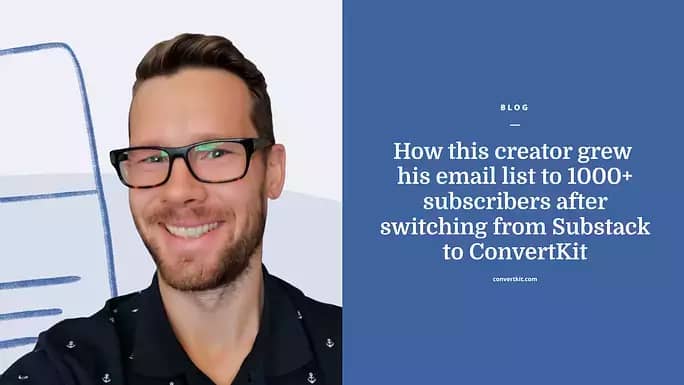 Dylan Redekop started his newsletter in January 2021. But after almost six months of using Substack, Redekop made a change."It took me about four months of publishing regularly, every week, to get my first 100 subscribers.… I knew I needed something more," Redekop said. Now, he has more than 2,000 subscribers to his weekly newsletter, and his open rates average around 50%. Learn why Redekop made the switch to ConvertKit, and how he's turned those 100 subscribers into 2,000 subscribers in only a year.
​
---
​
we're a stan for …
Dan Pink

Bestselling Author Brings Science and Creativity to Communication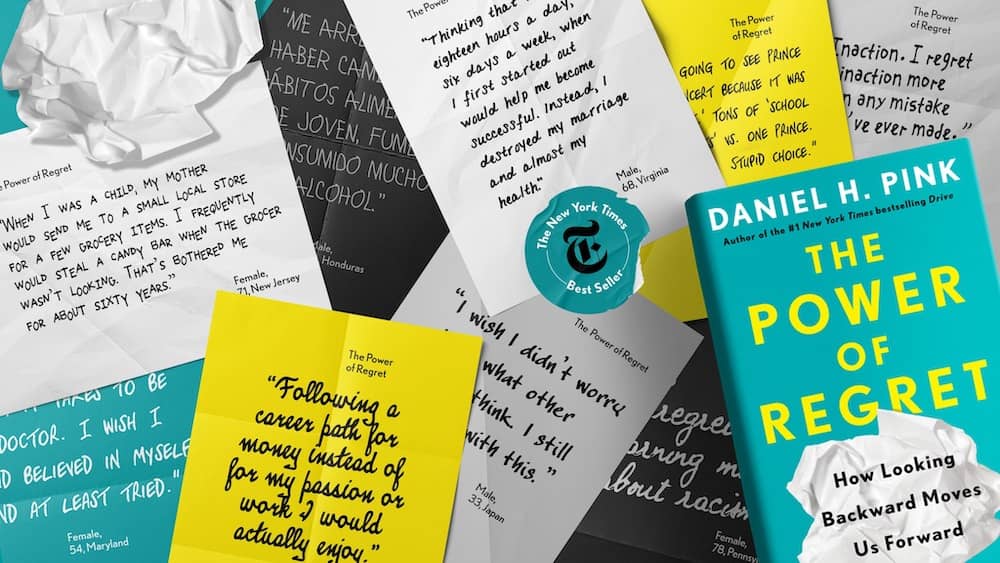 Entrepreneur: Dan Pink
Tilt: Science, creativity, and human behavior in life and business
Scene: Website, newsletter (170K), Twitter (452.9K), LinkedIn (243.3K), Facebook (90K)
Snack Bites:
His most recent bestseller,

The Power of Regret

, explores how to gain now from past regrets.

Dan's Pinkcast newsletter repurposes content and ideas from his nonfiction books.

He believes in the mantra "Think less. Do more."

Dan will talk Free Agent Nation to the Creator Economy at

CEX: Creator Economy Expo

May 2-4.
​Why We're a Stan: Dan believes in the power of learning to communicate better and improve your problem-solving techniques. He relies on science, creativity, and more to tell these powerful stories and lessons in his bestselling books.
– Shameyka McCalman
​
---
​
quick
talk

Caught on … Twitter​
"Communities don't start as communities. They start as conversations."
– Rosie Sherry
​
---
​
things to
know

Money
Audiences
Tech and Tools
And Finally
​
---
​
the business of
content

​
---
​
the tilt
team

Your team for this issue: Joe Pulizzi, Ann Gynn, Laura Kozak, Marc Maxhimer, and Dave Anthony, with an assist from Angelina Kaminski, Brian Piper, Shameyka McCalman, and Don Borger.
​