Welcome to The Tilt, a twice-weekly newsletter for content entrepreneurs.
---
​
In this issue:
---
​
full
tilt

How To Update Your Personal Finance Game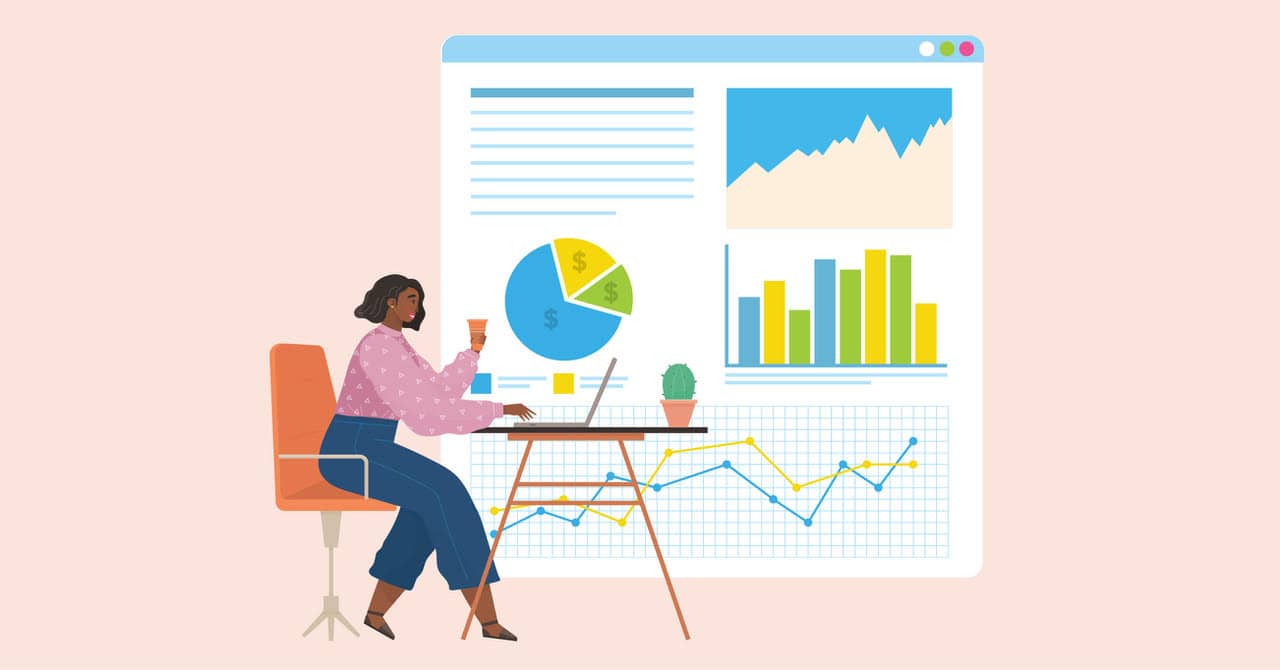 Content creators often think more about the future of your small business and not so much about your personal future.
But for long-term success, it's critical to prep for your future self – and the future of your business and family. "We need to put away our nest egg for our future," says Emily Boothroyd, a wealth manager and partner at Merit Financial Advisors.
These four steps can take your personal business to the next level.
Goal 1: Plan for retirement. Socking away even a little bit of cash now can make a difference in your future. Among the most popular options are IRA accounts in forms such as Simplified Employee Pension (SEP), Roth, and traditional. Or you can open a solo 401(k).
"Try to get to a point where at least 15% of your income is being put away for retirement in some fashion," says Brandon Renfro, owner of Belonging Wealth Management. "Even if you have to start at something smaller, try to work up to a proper savings rate."
Goal 2: Map your biggest dreams. Do you want to buy your own home? Pay for your kids' college educations? Take an extended vacation to the south of France? Become an angel investor to startup companies?
Once you set aside money in an emergency fund and a smart retirement strategy underway, think about your other goals and dreams and how you'll make them happen. A reputable financial adviser can help create a foundation for your financial planning based on your personal goals. Look for a professional who has worked with people like you – small business owners who have different revenue streams and fluctuating incomes.
Goal 3: Ensure you're insured. Nobody wants to think about death or a serious injury that makes it impossible for you to continue working, but stuff happens. "If you're young and you don't have kids, you probably don't need (life) insurance," Emily says. "But if you're a content creator, sole breadwinner, and you have three little kids, you should be thinking about life insurance."
If you have a business partner, each of you should think about taking out a life insurance policy on the other. That way, if one of you dies, the remaining partner has money to hire someone to handle the deceased partner's responsibilities.
Disability insurance can provide at least a portion of your income if you suffer from an illness or accident that makes it difficult for you to work. Businesses, including content creators, also might benefit from insurance, such as general liability, which covers claims that a business has damaged a person or property, and professional liability to protect you against claims of negligence.
Goal 4: Get your estate in order. A will, along with health care documents such as a living will, health care proxy, and health directives, all help ensure your wishes are followed in case of serious illness, injury, or death. A lawyer can help prepare these documents.
Is any of this fun? Nah. Not for most of us. But as your content business grows and matures, so should your personal finance game. As Emily says, "That's part of coming into your own and saying, 'Hey, I'm taking charge of my financial future.'"
– Sarah Lindenfeld Hall
For helpful resources, read the full article.​
​
---
​
New Free Course From The Tilt: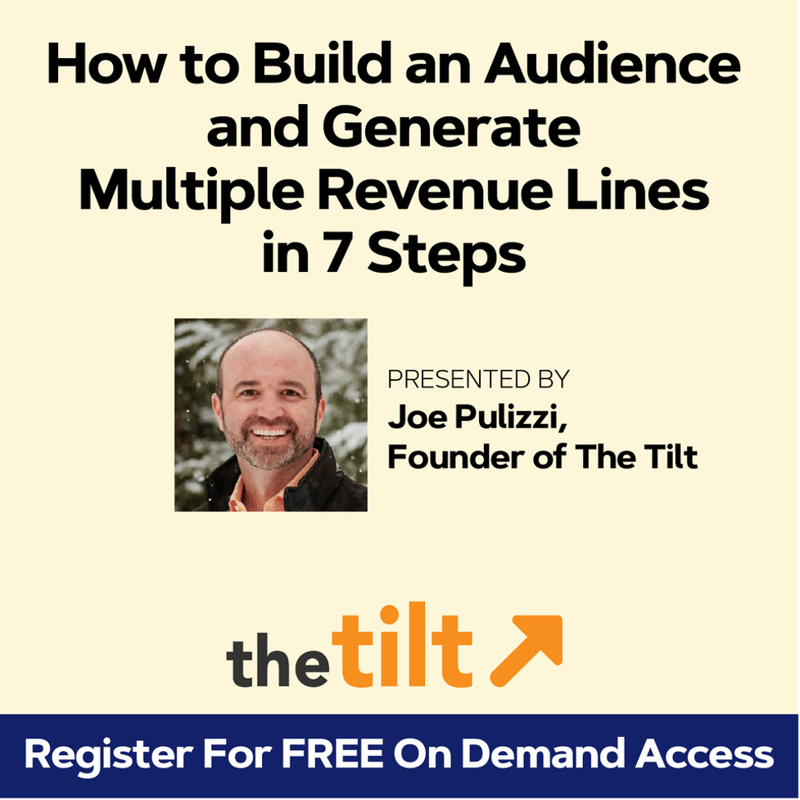 Join Joe Pulizzi as he outlines the seven steps to build an audience and begin generating revenue. Learn how to find your sweet spot and content tilt. Explore the different revenue options and which may work well for you as a content entrepreneur.
This course includes Joe's lesson, worksheets, explainer videos, and other resources – all curated into one FREE mini course.
​
---
​
we're a stan for …
Melody Alisa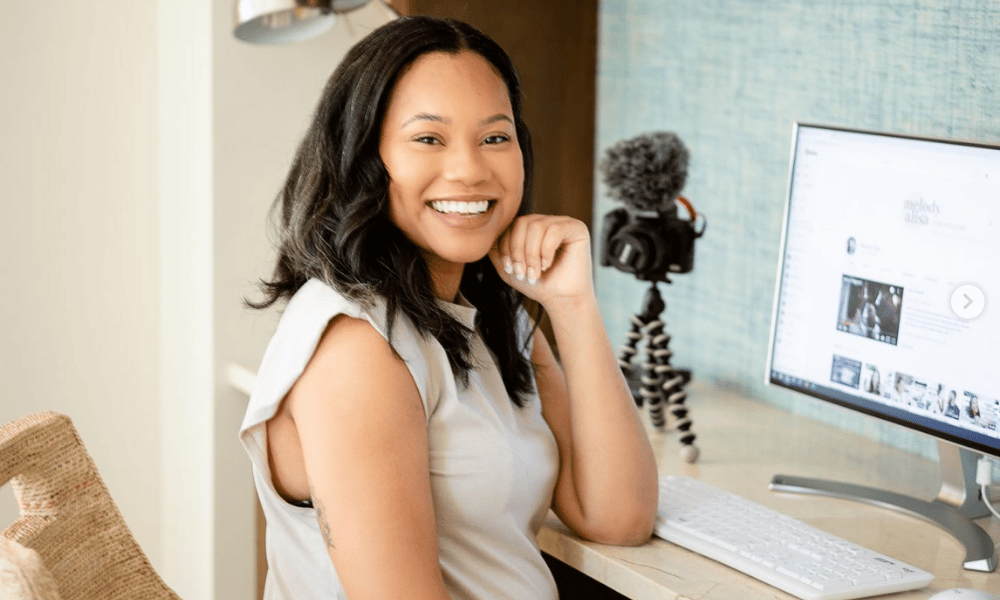 Entrepreneur: Melody Alisa
Tilt: South Korea-based English-as-a-second-language teacher turned faith-based YouTube.
Scene: YouTube (183K), Instagram (15.3K), Facebook (11.4K), newsletter
Snack Bites:
For five years, Melody Alisa's YouTube was a hub for aspiring South Korean-based English-as-a-second-language teachers.

In 2020, her YouTube and Instagram changed to become a safe space to express her faith and connect with other Christians walking with God.

After sharing her beliefs with viewers, she rebranded social media to reflect her faith, later creating newsletters and public and private Facebook groups.
​Why We're a Stan: At the start of her YouTube career, Melody Alisa had an active travel and teaching page, posting images of her daily life in South Korea. But after connecting with her religious beliefs, Melody pivoted her content, too. The result is a thriving tilt centered on her faith.
– Shameyka McCalman
---
​
quick
talk

Caught on … Twitter​
"As creators are getting more attention (and $$$), they need to act like businesses which is something that they are not used to." – Nikola Sokolov​
​
---
​
things to
know

Money
Audiences
Tech and Tools
And Finally
---
​
the business of
content

​
---
​
the tilt
team

Your team for this issue: Joe Pulizzi, Ann Gynn, Laura Kozak, Marc Maxhimer, and Dave Anthony, with an assist from Angelina Kaminski, Sarah Lindenfeld Hall, Shameya McCalman, and Don Borger.