Welcome to The Tilt, a twice-a-week newsletter for content creators who want to be or already are content entrepreneurs. We talk aspiration, inspiration, revenue, audiences, tech, trends, and more to help your content business thrive.
---
full
tilt

Podcast Networks Expand Creators' Choices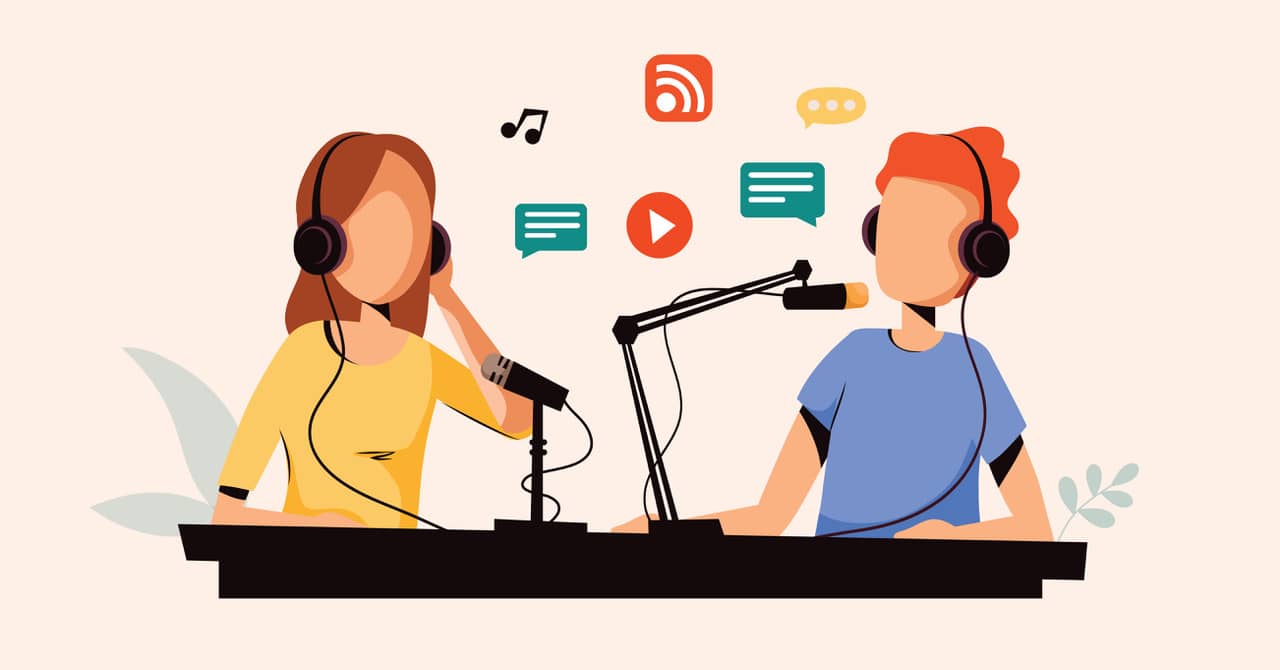 John Lee Dumas made a deal with the recently launched HubSpot Podcast Network.
He let the marketing software company feature his popular Entrepreneurs on Fire podcast for two years in a seven-figure deal. John retains the rights and continues to publish it on his own channels too.
While the eye-catching news may be the terms of the deal, there's a more subtle and more important takeaway for content entrepreneurs: Podcast networks are increasingly attractive business opportunities for both podcasters and network creators.
The Tilt Advice
Don't expect to get a deal like John's unless you, too, have over 1M downloads a month. But you should think about the kind of deal – if any – you might want to make. It can affect how you build and grow your podcast.
Frankly, the best thing you can do is to create a great podcast within a niche with an interested listening audience. Explore existing podcast networks with shows in your niche. Think about how to make your podcast still relevant to their audiences but different from the other shows on the platform. You want your podcast to stand out, from topic and format to brand graphics and descriptions.
Podcast networks use a host of options in doing deals with podcasters. In some cases, the exchange is simply promotional – the podcaster agrees to post to the network and the network agrees to market the podcast along with the others. These deals might make sense for podcasters eager to grow their audiences.
Podcasters with established audiences usually have more options. With some networks, you might receive a share of paid subscriber revenue based on actual downloads. Or the network might sell advertising or sponsorships for your show and give you a cut. On some networks, you might sell downloads through the platform, retaining all or some of the earnings minus processing fees. And some networks might do a combination of those revenue-sharing options.
Drilling into the details enables you to craft a podcast deal that works for your content business. By doing your research and asking questions upfront, you can better chart a course for short- and long-term success.
– Ann Gynn
To learn more about podcast networks' criteria, along with the questions you should ask before signing a contract, read the longer story.
---
Blogger and YouTuber Tyler Chanel Grows Content Business on Ethical Living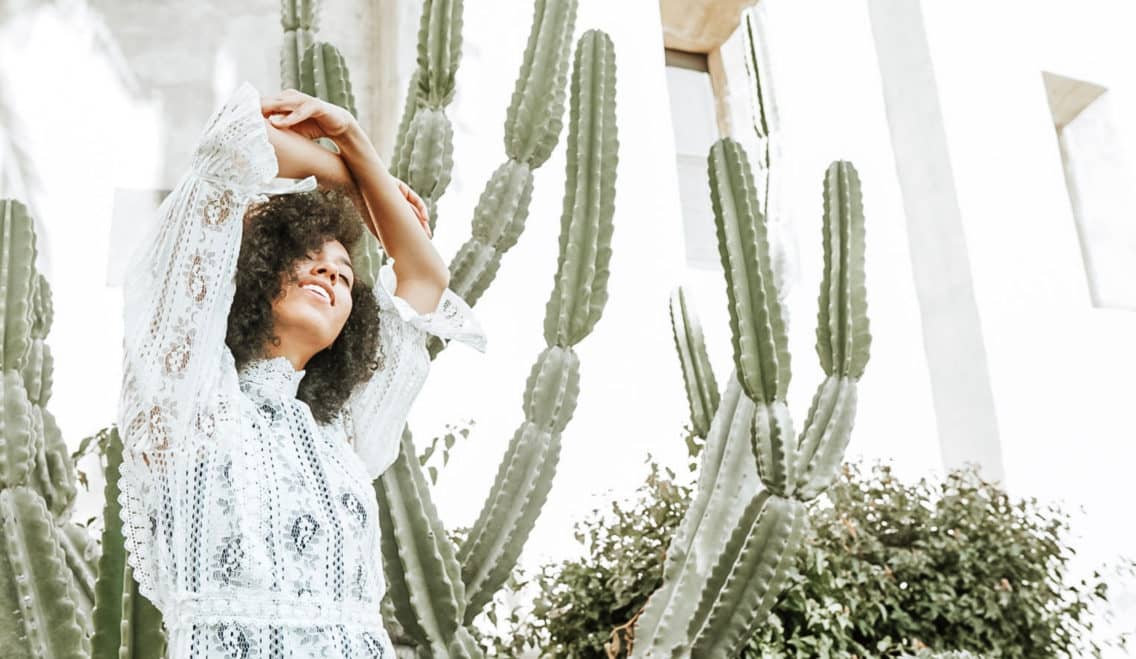 Entrepreneur: Tyler Chanel
Biz: Thrifts + Tangles​
Tilt: Thrifting and other ethical living ideas
Channel: Blog (3.5K page views/month) YouTube (10.9K) Instagram (13.3K) Pinterest (564) E-newsletter (600)
Rev Streams: Brand partnerships, sponsored posts, affiliate links, consulting
Pricing Growth: $400 for collaboration in beginning; $4K today
Our Favorite Actionable Advice
Ask for feedback:

Tyler sends a survey to brands to get their feedback on how the partnership worked and get their suggestions for improvement.

Get testimonials:

Social proof can be helpful to spur other brands to get involved in your content business.

Be transparent:

In her sustainable and ethical brand directory, Tyler makes it clear to all readers what links are affiliates that will earn her a commission.
Some of the Story:
Tyler Chanel is a Los Angeles-based ethical blogger who writes about sustainability, natural hair care, and thrift shopping. In 2012, she started the blog Thrifts + Tangles to inspire women to give secondhand shopping, sustainability, and their natural selves a chance.
She expanded the site to include a sustainable and ethical brand directory for beauty, home, and other products. It features brands that are fair-trade, eco-friendly, and/or brands that give back. Tyler receives an affiliate commission from some of the listing links, which she notes with an asterisk and explanation right at the top.
She used Pinterest and Instagram stories as marketing tools to draw audiences to her blog and YouTube channel. "Cross-promoting on platforms was the key to a lot of my growth."
"I really focused on turning my content creation into a business in 2020. Last year, I hit 10K followers on Instagram and started getting a lot of emails from brands interested in partnering with me. I started charging my worth, hiring help, and creating systems to stay organized." In 2019, she was charging a couple of hundred dollars for collaborations. "Now I charge up to $4K for collabs and have created long-term partnerships with some amazing brands," Tyler says.
– Bonnie Azoulay
All the Story: To learn the secret to getting all the work done for Thrifts + Tangles while working a full-time job and modeling, plus Tyler's advice for aspiring content entrepreneurs, check out the longer story.
---
​
quick
talk

Caught on … Forbes (h/t Matchmade)
"The Attention Economy monetizes an audience they speak at while the Creator Economy turns that audience into a real asset: a community they engage with." – Clara Lindh Bergendorff​
​
---
​
things to
know

Money
Audiences
Tech and Tools
And Finally
---
we're a stan for
MrBeast

​MrBeast's career trajectory proves that online success is possible after overcoming the struggle to find a niche. In 2012, a 13-year-old Jimmy Donaldson, known as MrBeast, uploaded his first video. On a constant search for trendy topics that would resonate with YouTube's algorithm, MrBeast tested various genres – recording himself playing video games, guessing other YouTubers' earnings, and commenting on online beefs between rival creators.
In 2015 and 2016, the creator made some progress in audience growth when he poked fun on camera at bad intros from other YouTubers' intros. In that time, he gained 30K subscribers. Jimmy eventually discovered what brought in thousands of views: stunts – clips of him spinning a fidget spinner for 24 hours, counting to 100K, etc. – earned him his first 1M subscribers.
Today, Jimmy has 64.1M YouTube subscribers, 13.1M Instagram followers and makes a living primarily through deals with brands such as the shopping assistant app Honey. Late last year, Insider estimated the YouTube star's net worth at $24 million.
Why we're a Stan: MrBeast is a great content entrepreneur success story. We're particularly interested in how his original goal wasn't to do something he was passionate about but to find content that would resonate with a big audience. He also knew (or realized) that success would require him to test and see what would work.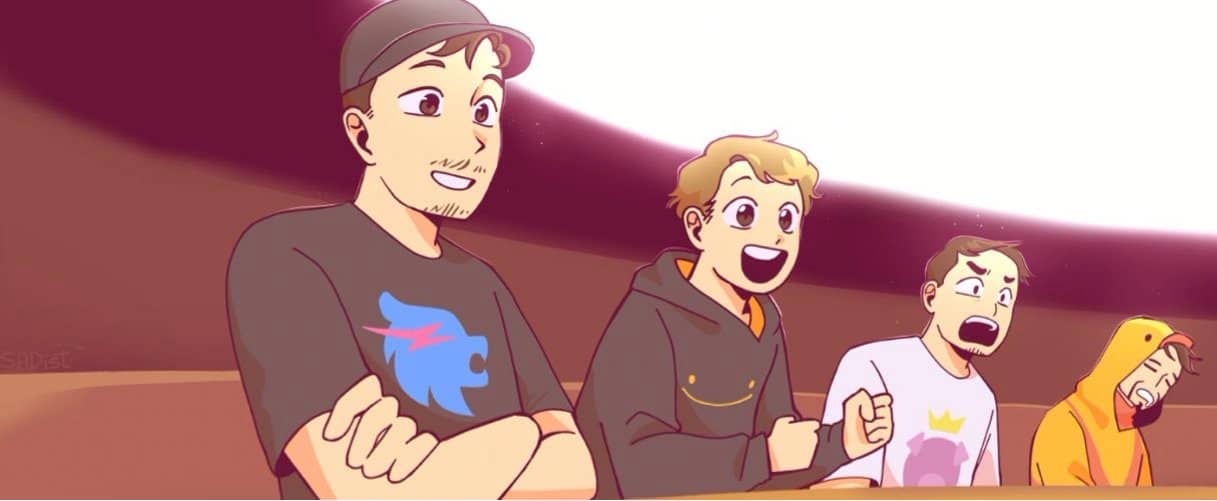 ---
​
the business of
content

In this week's Content Inc. podcast, Joe has an in-depth interview with Kristen Bor, a content entrepreneur who created one of the leading "van life" destinations. Find out how she started and grew a blog into a content empire.
In the latest This Old Marketing, Robert rants about Google's play with cookies, and raves about Budweiser's new commercial. Joe raves about the Amazon/Wondery purchase of the Smartless podcast.
​
---
​
the tilt
team

Your team for this issue: Joe Pulizzi, Ann Gynn, Laura Kozak, and Dave Anthony, with an assist from Bonnie Azoulay, Shameyka McCalman, and Don Borger.