Welcome to The Tilt, a twice-weekly newsletter for content entrepreneurs. Each edition is packed with the latest news, strategies, and tactics, plus inspiring creator stories and exclusive education, all to help you create, grow, and monetize better.
---
Features in this issue (view online):
​
---
​
full
tilt

3 Tips To Help Make Time for Your Content Business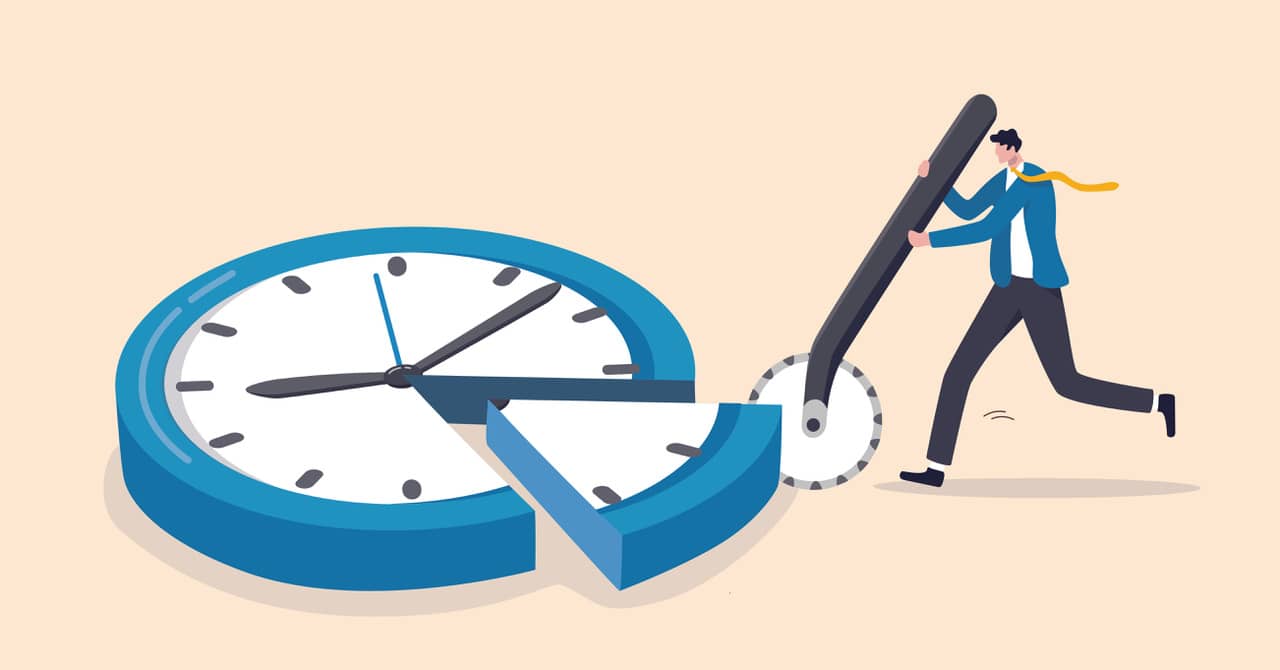 If you're like nearly half of all content entrepreneurs, your content business is a side gig (for now). As someone who's a mom and wife, works full time, and still pursues my podcasting dreams, I've found you can squeeze in time to work on your content business without giving up your sanity.
Wake up an hour earlier or stay up an hour later: After years in the corporate world, I discovered I was useless after 2 p.m. for just about everything but meetings and basic administrative work; my best creative work happens before lunchtime.
I wake up a smidge early before my kiddo and husband are fully alert, giving me an hour to schedule interviews in distant time zones or work through rough audio edits over my first morning cup of tea.
You may not be a morning person, though. In fact, one interesting study from 2011 suggests when people are tired, they solve creative problems the best. Staying up a little later when everyone's asleep or otherwise occupied might work better for you.
Use the Pomodoro technique for non-essential tasks: In the Pomodoro technique, you set a timer for 25 minutes and dedicate yourself to a single task. Then, when the timer goes off, you take a five-minute break before starting your next 25-minute block.
I have found this technique works better in reigning in my time wasters rather than optimizing time for creation, such as:
Social media engagement

Email checks

Research rabbit holes, and

Optimization tweaks for completed content
You can modify this technique by scheduling recurring time blocks on your calendar of choice and keeping that time block sacred, no matter how tempted you are to schedule something else in that period.
Unplug for analog first drafts: Part of finding time is finding efficiencies. Personally, I find more motivation by working on projects by hand rather than on a computer. Sure, it might take more time to transcribe a written draft over to digital format at first, but it also removes you from digital distractions and interruptions.
– Ashley Stryker
To read one more tip and more details on all four suggestions, read the full story.
​
---
​
Are You a Member of Our Discord Community?
​
​The Tilt Discord community is a great place to chat all things creator economy, but specifically on how content creators can build long-term, successful businesses (we call this becoming a content entrepreneur).
Hint: We announce Tilt news there before it is released to the general audience, so be sure to join today to get the scoop. Otherwise, stay tuned for exciting announcements soon!
​
---
content entrepreneur
spotlight

Lawyer Creates Lifestyle Instagram Content That Brands Engage With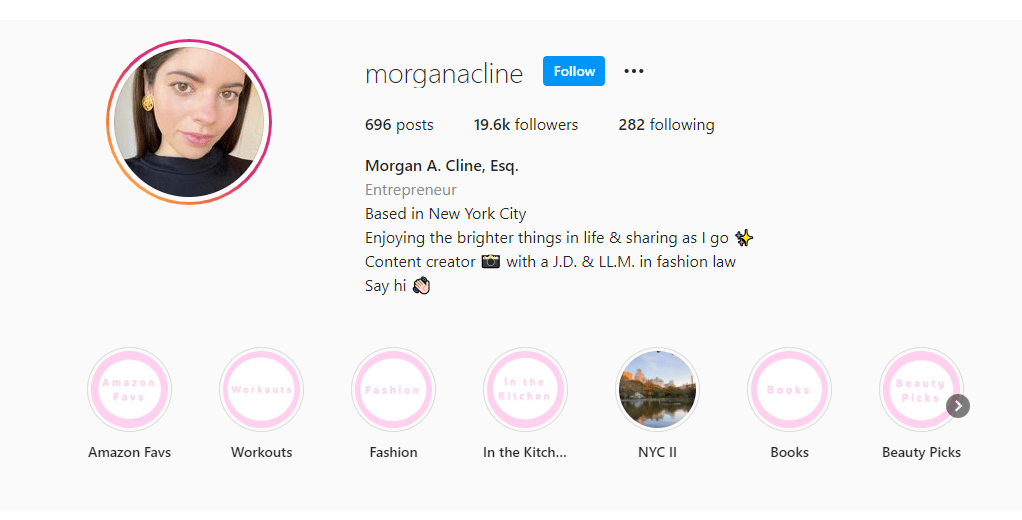 Entrepreneur: Morgan Cline
Biz: Morgan Cline​
Tilt: Lifestyle and travel
Primary Channel: Instagram (19.5K)
Time to First Dollar: 5 years
Rev Streams: Affiliate links, brand partnerships, content creation for brands
Our Favorite Actionable Advice:
Include hashtags and geotags:

Morgan attracted a bigger following by using hashtags and geotags, so people searching for that content found her content and followed her.

Know what you're agreeing to:

Creators should understand all the terms and implications of every contract they sign, including the general agreements with social media platforms.

Don't saturate your feed with brands:

Morgan mixes in her day-to-day life, so her Instagram feed isn't sponsored content post after sponsored content post.
– Bonnie Azoulay
To learn about Morgan's Instagram beginnings and more, check out the longer story.
Know a content creator who's going full tilt? DM us or reply to this email.
---
​
quick
talk

Caught on … Writing Without Bullshit (h/t Brad Bialy)
"Do not waste the reader's time …Treat the reader's time as more valuable than your own." – Josh Bernoff
​
---
​
things to
know

Money
Audiences
Tech and Tools
And Finally
---
​
we're a stan for
Shroud

Twitcher Michael "Shroud" Grzesiek became a figurehead in the gaming world by playing Counter-Strike: Global Offensive. Now, he's transitioned from gaming professionally to streaming professionally on Twitch while he's in the middle of games like PUBG and Fortnite.
In 2019, Shroud left Twitch for an exclusive deal to stream on Mixer, a video gaming streaming service owned by Microsoft. When Mixer folded, they bought out his contract for a reported $10M. And Shroud returned to Twitch: "Twitch is where I was able to first turn my passion for streaming into a successful career – and it is all due to my incredible and loyal fanbase."
Why we're a Stan: Shroud didn't let Mixer's bad turn hurt his content business. He came back to Twitch stronger, smartly rebranding his look and logo for the new era.
– Shameyka McCalman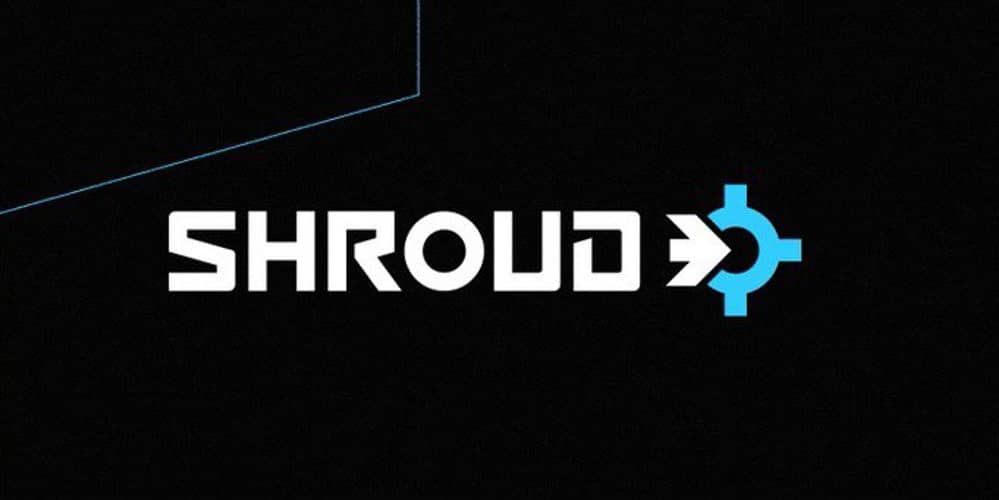 ---
​
the business of
content

​
---
​
the tilt
team

Your team for this issue: Joe Pulizzi, Ann Gynn, Laura Kozak, Marc Maxhimer, and Dave Anthony, with an assist from Ashley Stryker, Bonnie Azoulay, Shameyka McCalman, and Don Borger.